Top 10 Best Nightclubs in Miami, FL
[2023 GUIDE]
With over 100 venues in Miami, there are many places to choose from whether you're looking for a crazy night out or a lounge atmosphere. Don't worry! We're going to list out the best clubs in Miami that you should definitely check out.
E11EVEN
Best nightclub in Miami!
E11EVEN MIAMI catapults the South Florida nightlife scene to new heights as a one-of-a-kind show club and nightclub, offering every guest impeccable service and an unforgettable experience. State-of-the-art technology meets five-star hospitality inside the 20,000-SF, $40-million entertainment venue located in the heart of downtown Miami, just a few blocks from the American Airlines Arena and Brickell, and only minutes from South Beach.
29 NE 11th St Miami, FL 33132 United States
Downtown
8 PM - 10 AM
Dress Code: Strict
$$$
LIV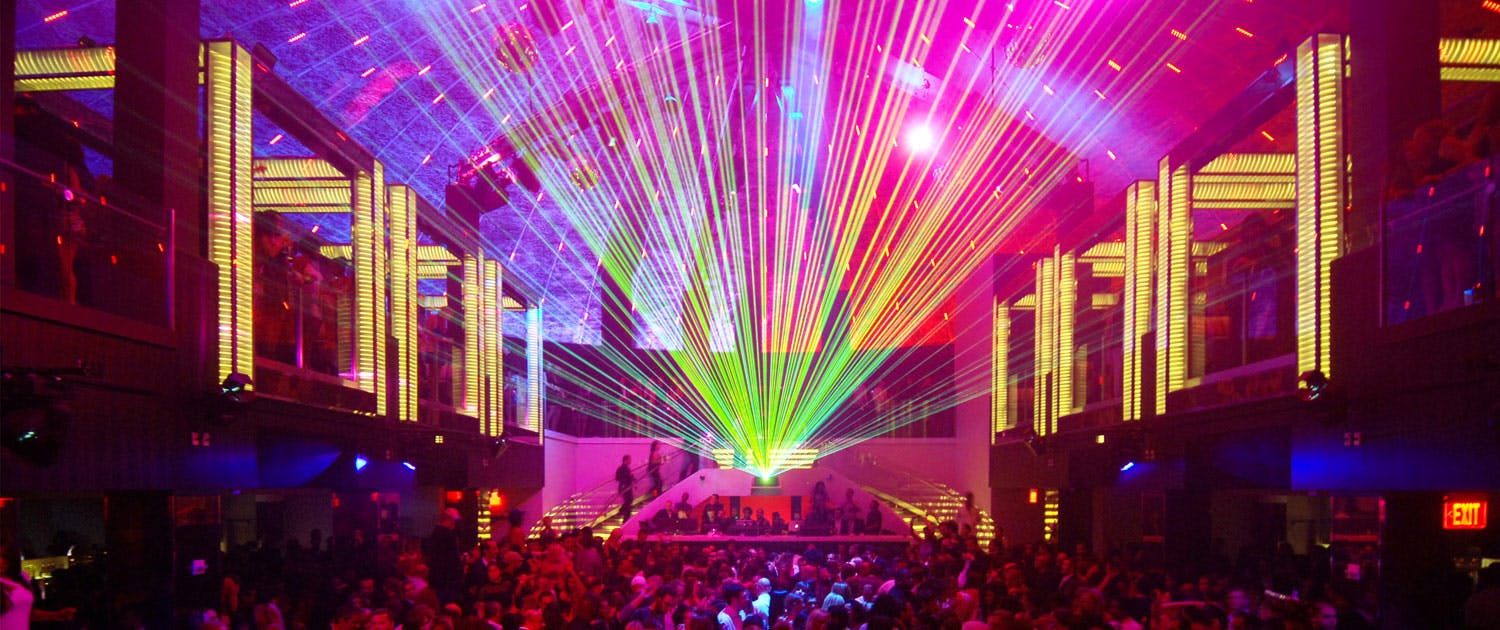 Situated in the luxurious Fontainebleau Hotel, LIV is a premier nightclub that consistently ranks among the top nightlife venues worldwide. Recently revamped at a cost of $10 million for its tenth season, LIV focuses primarily on music and dance, with guests partying well into the morning to the beats of house, hip-hop, and Latin tunes. The impressive club spans over 18,000 square feet and boasts striking architecture, including soaring ceilings, vibrant lighting, and its iconic dome. It is the club's overall look, sound, and vibe that draws in high-profile guests night after night, setting the standard for nightlife on Miami Beach and pioneering the nightlife experience.
4441 Collins Ave Miami Beach, FL 33141 United States
Miami Beach
11 PM - 5 AM on Weds - Sunday
Dress Code: Strict
$$$$
Space
Club Space is a world-renowned night club located in the Entertainment District of Downtown Miami. Through its 18 years of operation, Club Space has distinguished itself as a premier club where nightlife enthusiasts can experience innovative dance parties and clubbing that are helmed by a variety of the most cutting-edge international DJs and live acts who play anything from techno, house, EDM, alternative, and hip-hop music. The Space is divided into four distinct sections: The Ground (a live venue), The Floyd (often regarded as the club's "gem" and hosts eclectic house as well as live electronic acts), The Loft (an indoor area that plays mostly hip hop music), and The Terrace (their outdoor rooftop area has brought some of house and techno's most notable acts to date). With their unrestricted operating hours (hence the feeling of being lost in space) and stellar lineup of resident and guest DJs, they provide nothing but the best in electronic music, local & international. Their party does not stop at 5 AM, and neither should you…
34 NE 11th Street Miami, FL 33132 United States
Downtown
Sat 11 PM through Sun 3-4 PM, some Fridays
Dress Code: Casual
$$$
Mr Jones
Mr. Jones is one of the more classy and upscale clubs located in Miami Beach. Although it is smaller than many of the other clubs on this list, Mr. Jones' strong sound system and well designed and intimate interior gets its share of the beautiful and the rich. Big name DJs regularly grace the venue along with the talented local selection. Known for its homage to house and hip-hop music, Mr. Jones is the newest "it" spot to see and be seen in Miami Beach.
320 Lincoln Rd Miami Beach, FL 33139 United States
Miami Beach
12 AM - 5 AM Friday, Sunday
Dress Code: Strict
$$
Mynt
Mynt Lounge is infamous in South Beach and known for drawing in its share of high-profile, VIP, and celebrity guests. The modern and luxury style décor create an opulent and lavish space where the energy is high, and the possibilities seem endless. House music and the top hits of the day are played in an open format to a crowd of dancing partiers under high tech LED fixtures. Bright strobe lights hanging from the ceiling provide a flickering glimpse into the Miami party scene. The lounge is equipped with a full bar which is ready to accommodate every taste bud, but this VIP nightclub specializes in customer satisfaction with its elite table service. The dress code is strict so dress to impress if you want to pass one of the most stringent door policies in the area. Mynt sometimes holds special events over the weekend that include live entertainment and guest star DJs.
1921 Collins Ave Miami Beach, FL 33139 United States
Miami Beach
Dress Code: Strict
$$
Hyde Beach
Hyde Beach offers artful mixology and cuisine from Jose Andrés — all in an over 8,000 square-foot indoor/outdoor space with a gorgeous pool and beach access.
1701 Collins Ave Miami Beach, FL 33139 United States
Miami Beach
11 AM - 6 PM Daily
Dress Code: Swim Wear
$$$$
Nikki Beach
Hot spot on the beach offering seafood amid chic decor plus a DJ-fueled scene at night. DISCOTECH EXCLUSIVE PERK - get a FREE bottle of champagne included with any VIP table reservation!
1 Ocean Drive Miami Beach, FL 33139 United States
Miami Beach
11 AM - 6 PM Mon - Thurs 11 AM - 6 PM Fri - Sun
Dress Code: Swim Wear & Casual
$$$
Surfcomber Pool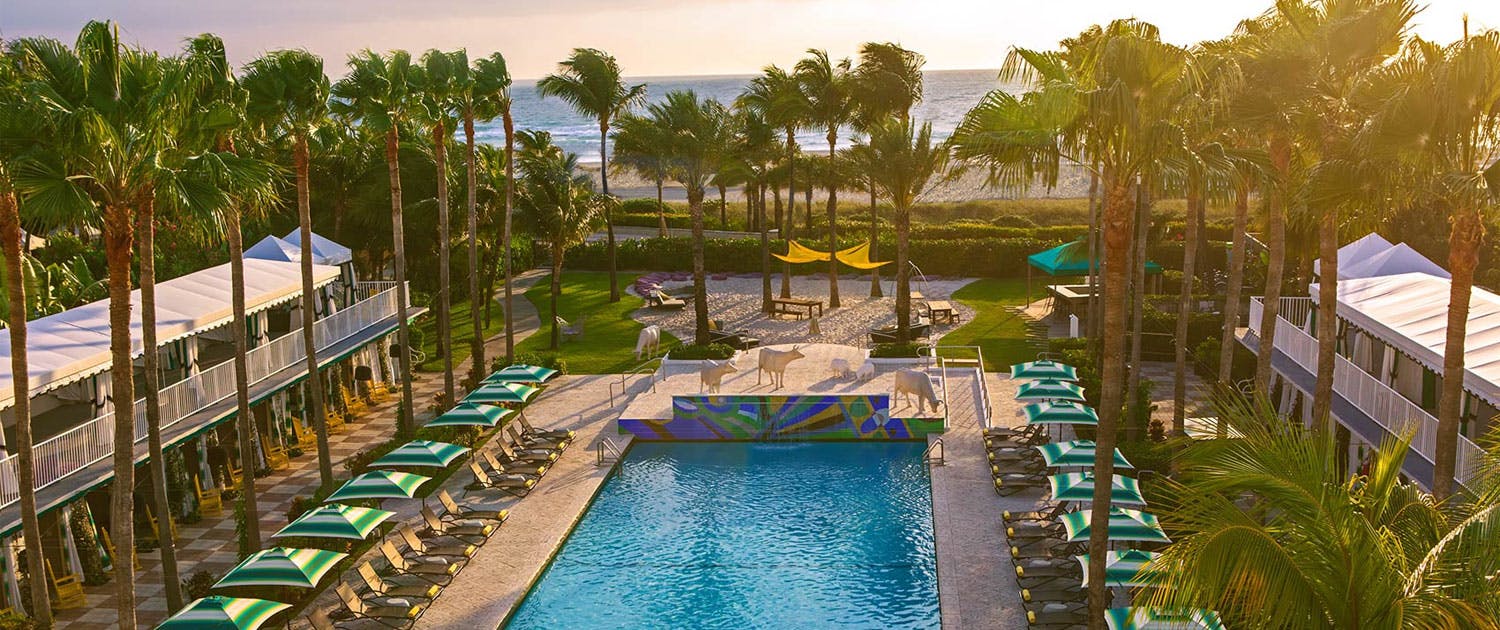 Lushly landscaped with birds of paradise, pink hibiscus and night blooming jasmine. Designed to lead you comfortably from the sensory experience of the lobby, to yet another - a pool, surrounded by palms and the ocean. DISCOTECH EXCLUSIVE PERK - get a FREE bottle of Mumm champagne with every cabana reservation!
1717 Collins Ave Miami Beach, FL 33139 United States
Miami Beach
Dress Code: Pool Wear & Casual
$
Vendôme Miami
Previously known as Rockwell, Vendome is one of the premier hip hop nightclubs in South Beach. Now open for business!
743 Washington Ave Miami, FL 33139 United States
$$$
Exchange
Exchange Miami practices the incredible and breaks barriers on the ultimate nightlife experience. Cheers to luxury. You deserve to indulge in extraordinary, so that's what we created. The result…Exchange Miami, an unparalleled nightlife venue. Located in the heart of South Beach in Exchange Miami leaves celebrities and upscale party-goers with a feeling of euphoria.
1532 Washington Ave Miami Beach, FL 33139 United States
Miami Beach
11pm-5am
Dress Code: Strict
$$$$
Miami Nightclubs FAQ
What time does the headlining DJ usually start performing in Miami clubs?
The headlining DJ will usually start performing around 12:00 AM.
How long do DJs play in Miami?
The headlining DJ or artist usually plays a 1 to 2 hour set.
What is the dress code like at Miami nightclubs?
Guys can wear nice jeans and a form fitting plain t-shirt or a nice button down shirt. Girls can wear jeans or a comfortable but stylish dress if they prefer. Of course guys and girls can never go wrong with dressing up even more – there is no such thing as overdressing when it comes to clubs.
How can I get into Miami nightclubs for free?
Some Miami nightclubs have a free ladies guest list, and have a free even ratio guest list – free if you have the same number of girls (or more) in your party.
Keep in mind that many Miami nightclubs are more exclusive and require bottle service to get in. You can sign up for the guest list on our events page.
How can I book bottle service for Miami nightclubs?
You can book bottle service directly on Discotech by visiting the Miami page.
How much is bottle service at Miami clubs?
Bottle service and table minimums at nightclubs can get pretty expensive in Miami, but every nightclub is different.
The best way to find out is to visit the events page and choose the event you're thinking of going.
Should I buy tickets to get into Miami nightclubs?
If the nightclub has tickets, we recommend buying tickets during holiday weekends and for big name artists. The ticket line is generally faster and shorter than the guest list.
Many nightclubs in Miami are bottle service only – meaning you must book a table reservation in order to get inside.
Which Miami nightclubs play EDM and electronic music?
Which Miami nightclubs play hip-hop?