Top 8 Best Nightclubs in Brickell, Miami, FL
[2022 GUIDE]
With over 82 venues in Miami, there are many places to choose from whether you're looking for a crazy night out or a lounge atmosphere. Don't worry! We're going to list out the best clubs in Brickell, Miami that you should definitely check out.
La V
Best nightclub in Brickell, Miami!
Situated in the heart of Miami's upscale downtown area of Brickell lies a nightlife experience unlike any you've ever witnessed. Leave your inhibitions at the door and let your instincts take over at La V.
1250 S Miami Ave Miami, FL 33130 United States
Brickell
11:30 AM - 5 AM Thu - Sat
Dress Code: Strict
$$
El Tucan
From the moment you enter EI Tucán, you are transported to a mystical world designed to stimulate and indulge all the senses. As the night progresses, the tropical and glamorous atmosphere evolves into an intimate and seductive dance party amidst lush foliage and images of wild animals in the Amazon rainforest.
1111 SW 1st Ave Miami, FL 33130 United States
Brickell
$
Marion Miami
A New-American Asian Fusion restaurant and cocktail lounge in Miami. Marion's swanky and upbeat ambiance offers a unique soirée experience.
1111 SW 1st Ave Miami, FL 33130 United States
Brickell
$$$
Blue Martini
Blue Martini is trendy upscale lounge with a warm, welcoming environment that is designed to be enjoyable for all of our guests. We feature the best in Live Entertainment nightly. We are known for offering over 42 mouth-watering signature Martinis, specialty cocktails, fine wines & spirits, and delicious sharable bites. Blue Martini is a hot spot for professionals who desire after-work cocktails at our legendary 'Happy Hour' when we offer incredible discounts on our entire menu. The relaxed happy hour vibe smoothly changes as the live bands stimulate our guests to dance and enjoy the popular songs of favorite artists. The late 'nightlife' at Blue Martini is unsurpassed and we consistently pack all 3 of our unique bar experiences with a high energy, fun loving crowd. Go casual on our patio**, be in front of the entertainment by our stage, or go exclusive in our VIP lounge.
900 S Miami Ave Ste 250 Miami, FL 33130 United States
Brickell
4 PM - 3 AM Mon, 4 PM - 1 AM Tue, 4 PM - 4 AM Wed, 4 PM - 5 AM Thu - Sat, 5 PM - 12 AM Sun
Dress Code: Strict
$$
Sweet Caroline
Sweet Caroline Karaoke Bar was opened in 2018 with one purpose in mind – to bring people together through singing, dancing, laughing, and drinking! Since then, that's exactly what they have accomplished. Their American-style karaoke bar has hosted thousands of singers from locals and tourists, amateurs and professionals, solos and duets. They are proud to have opened a bar for the community to gather and have fun in a unique and exciting way. Whether you like classic rock or hip-hop, reggaeton or salsa, 70's, 80's, or 90's music, they are waiting for you to come sing and have fun at Sweet Caroline Karaoke Bar.
1111 SW 1st Ave Ste 107 Miami, FL 33130 United States
Brickell
6 PM - 4 AM Tue - Sat, 7 PM - 4 AM Sun
Dress Code: Casual
$$
Riverside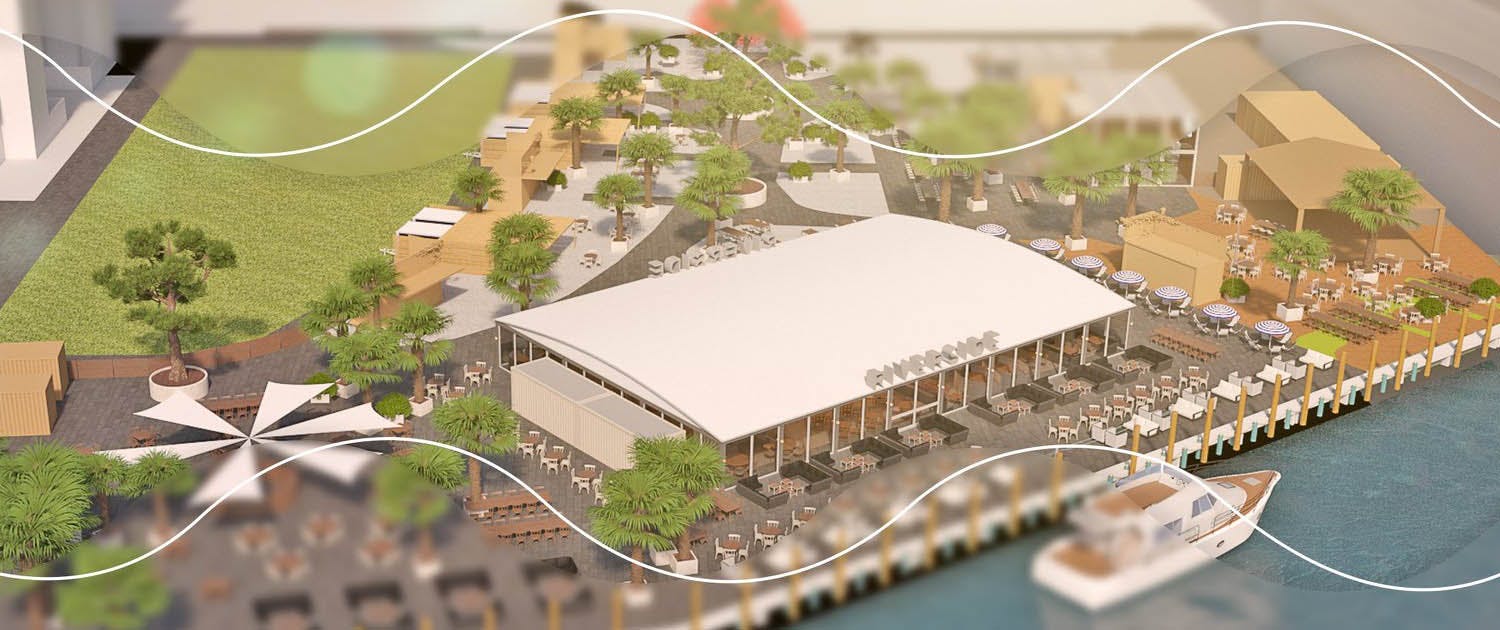 Riverside is a new riverfront dining destination in the heart of the city. Situated on 5th Street and South Miami Avenue, along the Miami River, Riverside is a 120,000-square-foot indoor and outdoor venue that will transport guests to a boatyard-garden. Riverside is set to create a unique waterfront experience with signature restaurants, grab-and-go local restaurants and bars, a taproom courtesy of Miami River Brewery, and much more, including open event spaces and a beer garden. Riverside will introduce an elevated food and beverage program with two full-service restaurants, AWA, an Asian kitchen concept and a high- end steakhouse. Guests can also expect fast-casual concepts from local favorites including Le Chick, Old Lisbon and Morgan's.
25 Southeast 5th Street Miami, FL 33131 United States
Brickell
$$
Socialista
Downtown Miami has a swanky new watering hole called Socialista Miami. The "Caribbean-inspired playground" is the brainchild of Maggio Cipriani of those Ciprianis -- the family who created the legendary Venice landmark restaurant in 1931. His first Socialista opened in New York back in 2016, followed by locations in Dubai and London. This location is directly below Cipriani's downtown restaurant. Since this bar/lounge concept is a franchise, Miami will probably just have to give them a pass on the name Socialista.
475 Brickell Ave Ste 204 Miami, FL 33131 United States
Brickell
Tue - Sat 8 PM - 2 AM
Dress Code: Strict
$$$
TuCandela
Tucandela Bar is the newest addition to Miami's latin club scene. Tucandela carries tradition and Latin flavor that's been perfected for decades. It originally started in Cartagena, Columbia - where the party became so popular that it was time to take it overseas!
901 S Miami Ave Miami, FL 33130 United States
Brickell
$
There are many other clubs available in Brickell, Miami like
Check out the venues section for the full list of nightclubs.
Miami Nightclubs FAQ
What time does the headlining DJ usually start performing in Miami clubs?
The headlining DJ will usually start performing around 12:00 AM.
How long do DJs play in Miami?
The headlining DJ or artist usually plays a 1 to 2 hour set.
What is the dress code like at Miami nightclubs?
Guys can wear nice jeans and a form fitting plain t-shirt or a nice button down shirt. Girls can wear jeans or a comfortable but stylish dress if they prefer. Of course guys and girls can never go wrong with dressing up even more – there is no such thing as overdressing when it comes to clubs.
How can I get into Miami nightclubs for free?
Some Miami nightclubs have a free ladies guest list, and have a free even ratio guest list – free if you have the same number of girls (or more) in your party.
Keep in mind that many Miami nightclubs are more exclusive and require bottle service to get in. You can sign up for the guest list on our events page.
How can I book bottle service for Miami nightclubs?
You can book bottle service directly on Discotech by visiting the Miami page.
How much is bottle service at Miami clubs?
Bottle service and table minimums at nightclubs can get pretty expensive in Miami, but every nightclub is different.
The best way to find out is to visit the events page and choose the event you're thinking of going.
Should I buy tickets to get into Miami nightclubs?
If the nightclub has tickets, we recommend buying tickets during holiday weekends and for big name artists. The ticket line is generally faster and shorter than the guest list.
Many nightclubs in Miami are bottle service only – meaning you must book a table reservation in order to get inside.
Which Miami nightclubs play EDM and electronic music?
Which Miami nightclubs play hip-hop?