Top 6 Best Nightclubs in Wynwood, Miami, FL
[2022 GUIDE]
With over 82 venues in Miami, there are many places to choose from whether you're looking for a crazy night out or a lounge atmosphere. Don't worry! We're going to list out the best clubs in Wynwood, Miami that you should definitely check out.
Centro Wynwood
Best nightclub in Wynwood, Miami!
Centro Wynwood is located in the Wynwood district of Miami offering guests a lounge and nightclub experience Thursdays through Sundays. Hookah is available along with VIP bottle service.
299 NW 23rd St Miami, FL 33127 United States
Wynwood
8pm - 3am Thu - Sat, 3pm - 3am Sun
Dress Code: Casual
$$
Swan (Bar Bevy)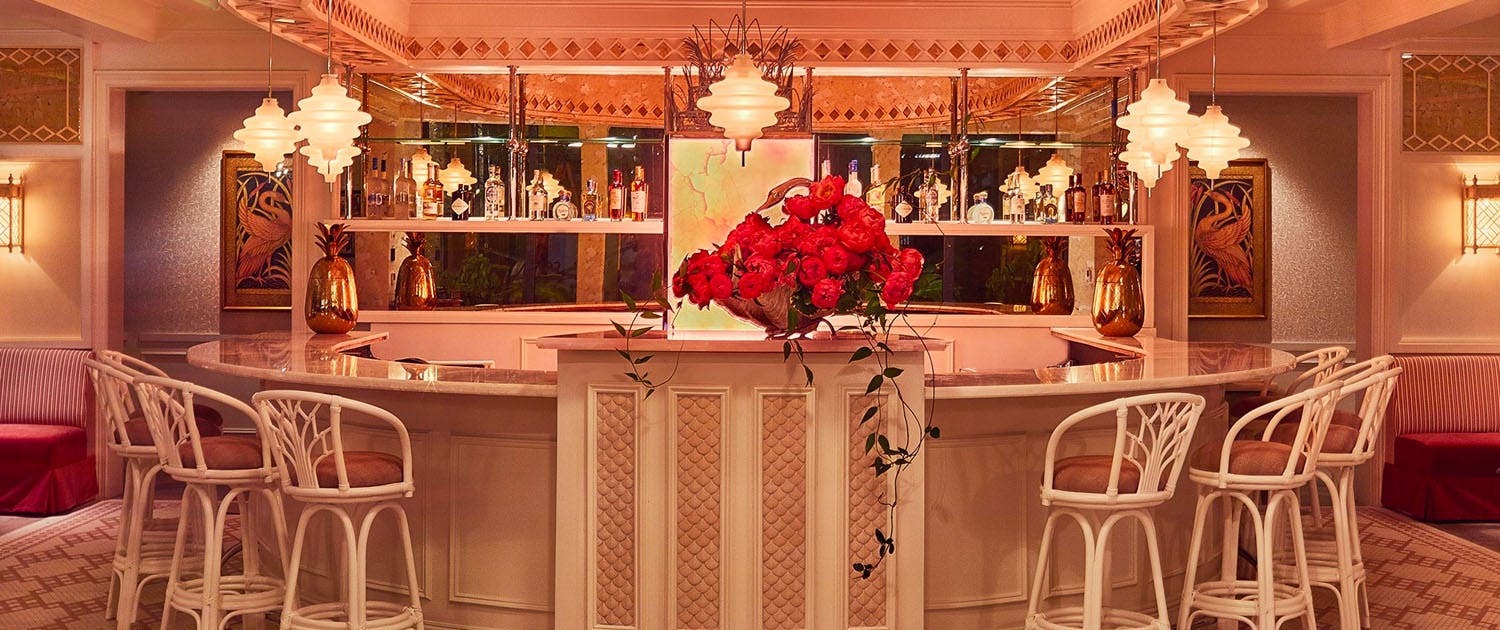 Located in the heart of Miami's Design District, Swan is an indoor/ outdoor dining destination from hospitality mavens David Grutman and Pharrell Williams.
90 NE 39th Street Miami, FL 33137 United States
Wynwood
$$
The Dirty Rabbit Wynwood
Festive bar & dance club with an outdoor area featuring Latin DJs & creative cocktails.
151 NW 24th St #107 Miami, FL 33127 United States
Wynwood
$
Le Rouge
Le Rouge is a next-generation live music venue experience. Inspired by the revolution in nightclubs between the 1920s (Berlin Cabarets) and the 1960s (London Rock Bars), equipped with state-of-the-art video and sound systems. Le Rouge Lounge is a meeting place where service is paramount and privacy guaranteed, where beauty in every form is nurtured and the unexpected is to be expected.
318 NW 23rd St Miami, FL 33127 United States
Wynwood
$
Astra
ASTRA is the ideal rooftop restaurant and lounge to impress as you watch spectacular sunsets, enjoy a Mediterranean cuisine with emphasis on greek flavors serving dinner every night and bottomless Sunday brunch, sip on the finest wines and crafted cocktails and make new friends. Lounge on overstuffed sofas as you enjoy music nightly from a host of international DJs and live bands and take in the 360 degree sweeping views of Wynwood, Miami.
2121 NW 2nd Ave Miami, FL 33127 United States
Wynwood
$
Shots Miami
If you're looking for fun and vibrant place, Shots Miami is where it is. Davina Darby. One of the liveliest venues in Wynwood! The most creative cocktails and SHOTS I've ever come across. Great music, friendly staff, and all-around great time!
311 NW 23rd St Miami, FL 33127 United States
Wynwood
$
There are many other clubs available in Wynwood, Miami like
Check out the venues section for the full list of nightclubs.
Miami Nightclubs FAQ
What time does the headlining DJ usually start performing in Miami clubs?
The headlining DJ will usually start performing around 12:00 AM.
How long do DJs play in Miami?
The headlining DJ or artist usually plays a 1 to 2 hour set.
What is the dress code like at Miami nightclubs?
Guys can wear nice jeans and a form fitting plain t-shirt or a nice button down shirt. Girls can wear jeans or a comfortable but stylish dress if they prefer. Of course guys and girls can never go wrong with dressing up even more – there is no such thing as overdressing when it comes to clubs.
How can I get into Miami nightclubs for free?
Some Miami nightclubs have a free ladies guest list, and have a free even ratio guest list – free if you have the same number of girls (or more) in your party.
Keep in mind that many Miami nightclubs are more exclusive and require bottle service to get in. You can sign up for the guest list on our events page.
How can I book bottle service for Miami nightclubs?
You can book bottle service directly on Discotech by visiting the Miami page.
How much is bottle service at Miami clubs?
Bottle service and table minimums at nightclubs can get pretty expensive in Miami, but every nightclub is different.
The best way to find out is to visit the events page and choose the event you're thinking of going.
Should I buy tickets to get into Miami nightclubs?
If the nightclub has tickets, we recommend buying tickets during holiday weekends and for big name artists. The ticket line is generally faster and shorter than the guest list.
Many nightclubs in Miami are bottle service only – meaning you must book a table reservation in order to get inside.
Which Miami nightclubs play EDM and electronic music?
Which Miami nightclubs play hip-hop?