Best Martin Garrix Songs of All Time – Top 10 Tracks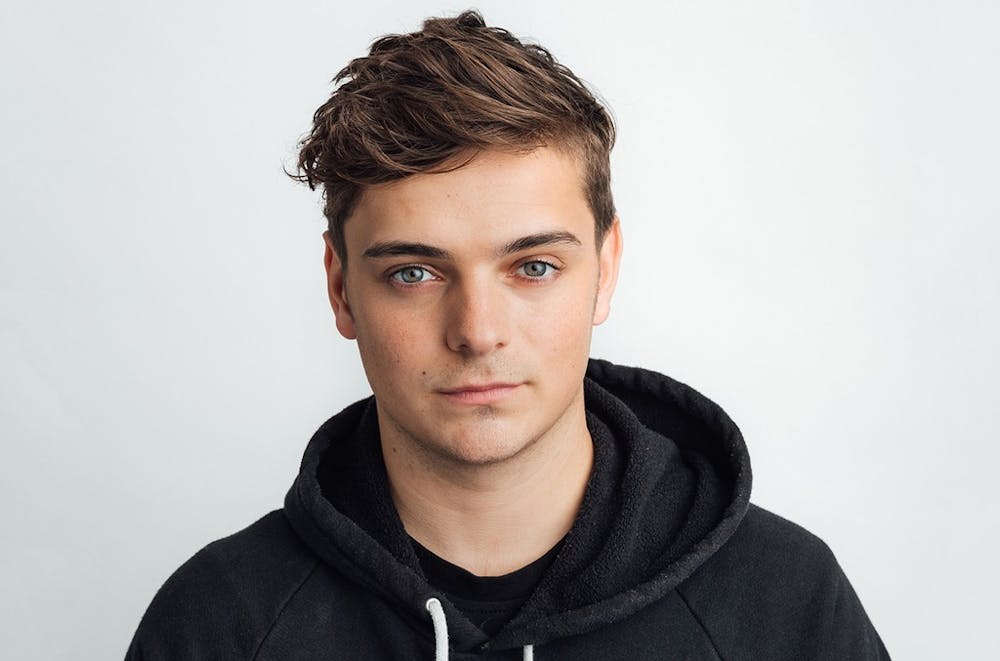 Follow Martin Garrix!
Follow Martin Garrix to get alerts about upcoming events and special deals!
Martin Garrix may not be a superhero or a secret agent, but he does possess two identities. By day, he's like any other 17-year-old.
Martin Garrix has performed in venues such as: EDC (Electric Daisy Carnival), EDC Orlando, Daer Dayclub, Ushuaia Beach Club, LIV, Hakkasan, Ultra Music Festival, Wet Republic, Prysm, Electric Zoo
Martin Garrix has played in major festivals like EDC Orlando, EDC (Electric Daisy Carnival), Escape Halloween, Ultra Music Festival, Electric Zoo, Breakaway Music Festival, Creamfields, Project Glow, Ultra Japan, Veld
Martin Garrix has upcoming events in Cavo Paradiso, Ushuaia Beach Club, Omnia, Wet Republic, Electric Zoo, Beachclub, Ultra Japan, Hakkasan, Project Glow, Escape Halloween
Without further ado, here are Martin Garrix top 10 tracks of all time:
1. Scared to Be Lonely
2. In the Name of Love
3. Summer Days (feat. Macklemore & Patrick Stump of Fall Out Boy)
Martin Garrix, Macklemore, Fall Out Boy
4. High On Life (feat. Bonn)
Martin Garrix, Bonn
5. Loop
Martin Garrix, Dallask, Sasha Sloan
6. Pressure (feat. Tove Lo)
7. Drown (feat. Clinton Kane)
8. There for You
Martin Garrix, Troye Sivan
9. Follow
10. Ocean (feat. Khalid)
Martin Garrix Details
Electronic, Pop, House
Martin Garrix may not be a superhero or a secret agent, but he does possess two identities.
By day, he's like any other 17-year-old. He attends school, hangs out with his buddies, and causes just the right amount of mischief for his parents. However, when the sun goes down, he's behind the decks in front of packed hotspots and festivals across the globe, fraternizing with electronic dance music royalty, tirelessly producing in the studio, and dropping records. Not to mention, he's also gearing up for a massive North American tour and U.S. takeover looming on the horizon.  In the morning, everything reverts back to normal for the EDM impresario, but he's changing the genre in the process.
In 2004, Garrix experienced something of a revelation while watching TV at home in the Netherlands.
"I had never been interested in electronic music," he admits. "Then, I saw Tiësto playing the Olympics on television. I hadn't heard that music before. My Mom played classical piano, and my Dad and I played guitar. It was the first time I witnessed the beats, tempo, and vibe electronic music gives you. From that point, I was hooked. I started listening to trance, and I slowly moved to house. I instantly began saving up money for my first DJ setup."
That first setup allowed him to begin performing at parties for his parents' friends, weddings, and other local events. Simultaneously, he produced his own original music, honing his production skills and craft.
In 2010, Garrix hit the stage at a club in Amsterdam. Only 13-years-old at the time, he instantly sent the venue into a frenzy. Fast forward two years later, he posted an unofficial remix of Enrique Iglesias's "Tonight" that sent the blog-o-sphere ablaze. As buzz and enthusiasm grew, iconic dance label Spinnin' Records offered him his first deal. Sander van Doorn lent support through releasing "Error 404" on his label, and collaborations with Sidney Samson ["Torrent"] and Julian Jordan ["BFAM"] followed. Garrix went on to do official remixes for the likes of Christina Aguilera ["Your Body"] and Dimitri Vegas & Like Mike Vs. Sander van Doorn ["Project T"].
2013 saw him un-cage "Animals", his breakout international single for Spinnin' Records. Fusing a tribal bounce to a seductively dark refrain, the track charges ahead like a dance floor stampede. Upon release, it climbed to #1 on the Beatport Top Songs Chart and impressively held the spot for four weeks. As a result, Garrix became the youngest artist ever to seize the top spot. It reached #1 in the UK, Holland and Belgium as well as Top 5 in Australia, France, Spain, and Germany. With this monster hit, he received support from David Guetta, Tiësto, and Steve Aoki to Afrojack and Benny Benassi. In the aftermath, the track saw release in the U.S. via Casablanca Records. The single had solidified him as a bona fide record-breaking phenomenon.
"I've had that melody since I was 12," he smiles. "It stuck in my head, and I wanted to do something with it for so long. The drop is very different. It feels like you're in the jungle. It's just a blast of energy."
Following up the success of "Animals", his remix of "Project T" and his collaboration with Jay Hardway 'Wizard' ascended #1 on Beatport as well.
As he rises through the ranks of EDM, he's also still finding time to enjoy growing up and keeping up with his friends. "It's so weird," Garrix laughs. "They join me on the road very often, and we have fun. They're pretty excited!"
They're not the only ones who are excited though. Fans everywhere have gotten wild with Garrix and "Animals".
He goes on, "The most amazing thing is hearing how many people get inspired by my music and story. I want to show everyone that if you pursue your dreams, they can come true no matter what. That's what I want to do."
2014 has a lot in store for Garrix. His collaboration with Firebeatz on 'Helicopter' already got to #1 in Beatport. His USA tour was highly successful and he is heading for Australia as we speak. Garrix will be at the biggest events during Miami Music Week and is already confirmed for lots of other huge festivals this year.
Martin Garrix may just be a superhero after all.