Top 10 Best Rap / Hip-Hop Nightclubs in Miami, FL
[2022 GUIDE]
With over 82 venues in Miami, there are many places to choose from whether you're looking for a crazy night out or a lounge atmosphere. Don't worry! We're going to list out the best clubs in Miami that you should definitely check out.
E11EVEN
Best Rap / Hip-Hop nightclub in Miami!
E11EVEN MIAMI catapults the South Florida nightlife scene to new heights as a one-of-a-kind show club and nightclub, offering every guest impeccable service and an unforgettable experience. State-of-the-art technology meets five-star hospitality inside the 20,000-SF, $40-million entertainment venue located in the heart of downtown Miami, just a few blocks from the American Airlines Arena and Brickell, and only minutes from South Beach.
29 NE 11th St Miami, FL 33132 United States
Downtown
8 PM - 10 AM
Dress Code: Strict
$$$
LIV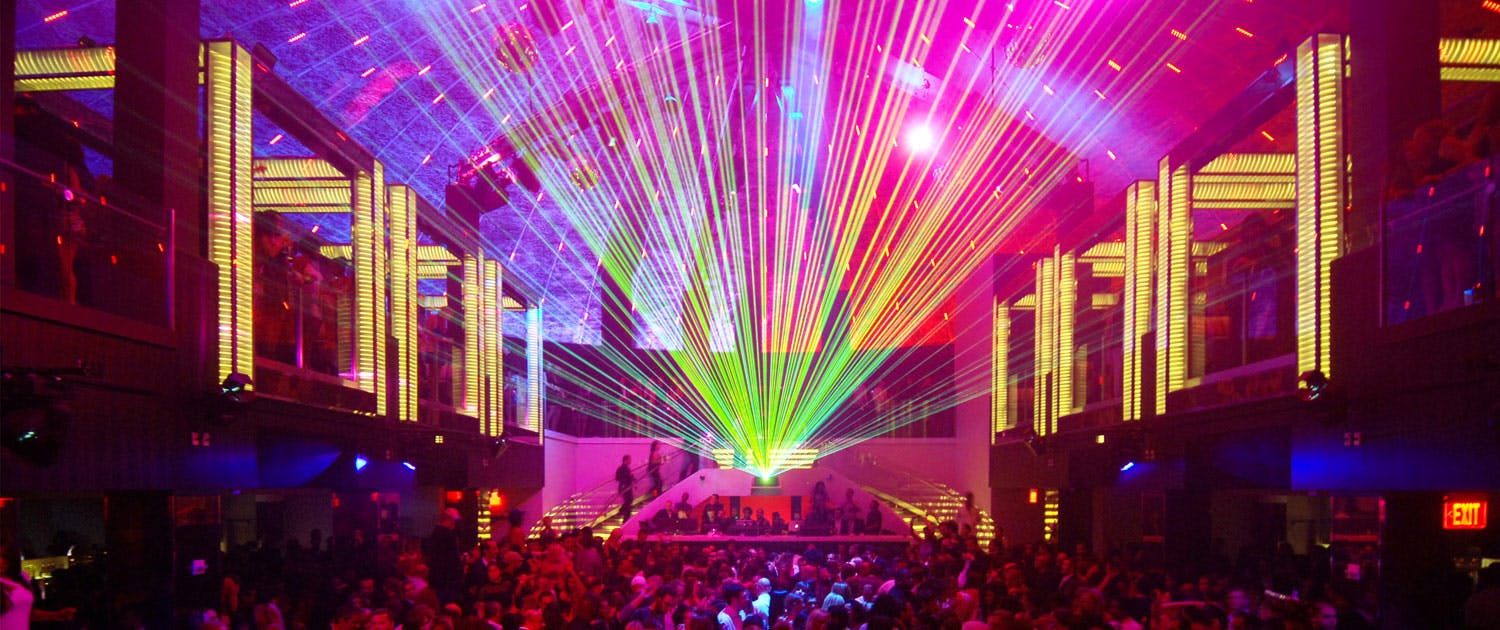 LIV is located within the trendy and opulent Fontainebleau Hotel. This premier nightclub is consistently ranked one of the top nightlife venues in the world and recently reopened after a $10 million renovation to kick off the nightclub's tenth season. LIV is largely focused on music and dance, with the guests dancing well into the morning along to house, hip-hop and Latin music. The impressive club is 18,000 square feet of striking architecture that features soaring ceilings, vibrant lighting and its iconic dome. It's the look, sound, and vibe of the club that appeals to the high-profile guests that can be found there night after night. This place has redefined nightlife on Miami Beach and pioneered the nightlife experience. You'll be able to dance along to LIV's custom music mixes and playlists, which often include live performances by artists who are reshaping today's music, while going between the four full-service bars where talented mixologists shake and mix your favorite drinks. LIV allows you to enjoy a bird eye's view of the party goers that flock Miami Beach's clubs while staying in the comfort of fifty banquette areas and six private skyboxes that offer table service.
4441 Collins Ave Miami Beach, FL 33141 United States
Miami Beach
11 PM - 5 AM on Weds - Sunday
Dress Code: Strict
$$$$
STORY
Since it opened in 2012, STORY has always been a frontrunner in the Miami nightlife scene. The high-quality nightlife and energy found in the club, which is located in the heart of Miami Beach, is thanks to the efforts of its creators: nightlife expert and mogul David Grutman and the Miami Marketing Group (who are also responsible for LIV at Fontainebleau Hotel). Similar to its sister club LIV, Story also features world class talent across genres (EDM, hip hop, Latin) depending on the night of the week. Within this massive 27,000 square foot venue, you'll find a state-of-the-art infinite hybrid sound system as well as concert style lighting and visuals which reign supreme over any other nightclub in Miami Beach. STORY's in-house production & design team transforms the venue on a nightly basis into an extravagant circus-style setting where nothing is shocking. By incorporating cutting-edge design and a sophisticated feel that compliments the premium bottle service experience with 60 exclusive VIP tables and five full-service bars, STORY is able to provide its guests with a stellar night of partying like none other.
136 Collins Ave Miami Beach, FL 33139 United States
Miami Beach
11 PM - 5 AM on Thurs - Sunday
Dress Code: Strict
$$$$
Mr Jones
Mr. Jones is one of the more classy and upscale clubs located in Miami Beach. Although it is smaller than many of the other clubs on this list, Mr. Jones' strong sound system and well designed and intimate interior gets its share of the beautiful and the rich. Big name DJs regularly grace the venue along with the talented local selection. Known for its homage to house and hip-hop music, Mr. Jones is the newest "it" spot to see and be seen in Miami Beach.
320 Lincoln Rd Miami Beach, FL 33139 United States
Miami Beach
12 AM - 5 AM Friday, Sunday
Dress Code: Strict
$$
Vendôme Miami
Previously known as Rockwell, Vendome is one of the premier hip hop nightclubs in South Beach. Now open for business!
743 Washington Ave Miami, FL 33139 United States
$$$
Centro Wynwood
Centro Wynwood is located in the Wynwood district of Miami offering guests a lounge and nightclub experience Thursdays through Sundays. Hookah is available along with VIP bottle service.
299 NW 23rd St Miami, FL 33127 United States
Wynwood
8pm - 3am Thu - Sat, 3pm - 3am Sun
Dress Code: Casual
$$
Exchange
Exchange Miami practices the incredible and breaks barriers on the ultimate nightlife experience. Cheers to luxury. You deserve to indulge in extraordinary, so that's what we created. The result…Exchange Miami, an unparalleled nightlife venue. Located in the heart of South Beach in Exchange Miami leaves celebrities and upscale party-goers with a feeling of euphoria.
1532 Washington Ave Miami Beach, FL 33139 United States
Miami Beach
11pm-5am
Dress Code: Strict
$$$$
El Santo & Don Diablo
Introducing El Santo Restaurant, Taqueria and Don Diablo, a tequila speakeasy. Both neighborhood staple and nightlife destination, El Santo is a lively addition to Calle Ocho as part of Little Havana's ongoing revival.
1618 SW 8th St Miami, FL 33135 United States
Downtown
$
23 Club (XXIII)
XXIII Club offers up 6,000-square-feet of nightclub and lounge space that is brought to life by world-class entertainment. International DJs, celebrity hosts, cryogenic stage effects and theatrical aerial artists pack in all the energy and extravagance of south beach. Detailed design features are thoughtful and deliberate ranging from state-of-the-art sound and lighting technology to picturesque vignettes perfect for those instagrammable moments.
247 23rd St Miami Beach, FL 33139 United States
$
Gold Rush Cabaret
Gold Rush is a an adult entertainment mecca that offers exotic dancers and full friction entertainment. The venue combines the best of Miami nightlife and the city's top cabaret performers. Gold Rush creates a sexy, fun and provocative experience inside the 15,000 square foot club, with three levels of entertainment, two main stages, multiple VIP areas, spacious conversation rooms, and skybox suites. They are a full liquor and full nude cabaret with 30ft LED Screen, multiple TVs, and complimentary Wi-Fi and valet parking.
7770 Biscayne Blvd Miami, FL 33138 United States
Upper East Side
Dress Code: Strict
$$$
Miami Nightclubs FAQ
What time does the headlining DJ usually start performing in Miami clubs?
The headlining DJ will usually start performing around 12:00 AM.
How long do DJs play in Miami?
The headlining DJ or artist usually plays a 1 to 2 hour set.
What is the dress code like at Miami Rap / Hip-Hop nightclubs?
Guys can wear nice jeans and a form fitting plain t-shirt or a nice button down shirt. Girls can wear jeans or a comfortable but stylish dress if they prefer. Of course guys and girls can never go wrong with dressing up even more – there is no such thing as overdressing when it comes to clubs.
How can I get into Miami Rap / Hip-Hop nightclubs for free?
Some Miami Rap / Hip-Hop nightclubs have a free ladies guest list, and have a free even ratio guest list – free if you have the same number of girls (or more) in your party.
Keep in mind that many Miami Rap / Hip-Hop nightclubs are more exclusive and require bottle service to get in. You can sign up for the guest list on our events page.
How can I book bottle service for Miami Rap / Hip-Hop nightclubs?
You can book bottle service directly on Discotech by visiting the Miami page.
How much is bottle service at Miami clubs?
Bottle service and table minimums at Rap / Hip-Hop nightclubs can get pretty expensive in Miami, but every nightclub is different.
The best way to find out is to visit the events page and choose the event you're thinking of going.
Should I buy tickets to get into Miami Rap / Hip-Hop nightclubs?
If the nightclub has tickets, we recommend buying tickets during holiday weekends and for big name artists. The ticket line is generally faster and shorter than the guest list.
Many Rap / Hip-Hop nightclubs in Miami are bottle service only – meaning you must book a table reservation in order to get inside.
Which Miami nightclubs play EDM and electronic music?
Which Miami nightclubs play hip-hop?
Neighborhood Guides & Articles about Miami