Top 9 Best Rap / Hip-Hop Nightclubs in Miami Beach, Miami, FL
[2021 GUIDE]
With over 86 venues in Miami, there are many places to choose from whether you're looking for a crazy night out or a lounge atmosphere. Don't worry! We're going to list out the best clubs in Miami Beach, Miami that you should definitely check out.
LIV
Best Rap / Hip-Hop nightclub in Miami Beach, Miami!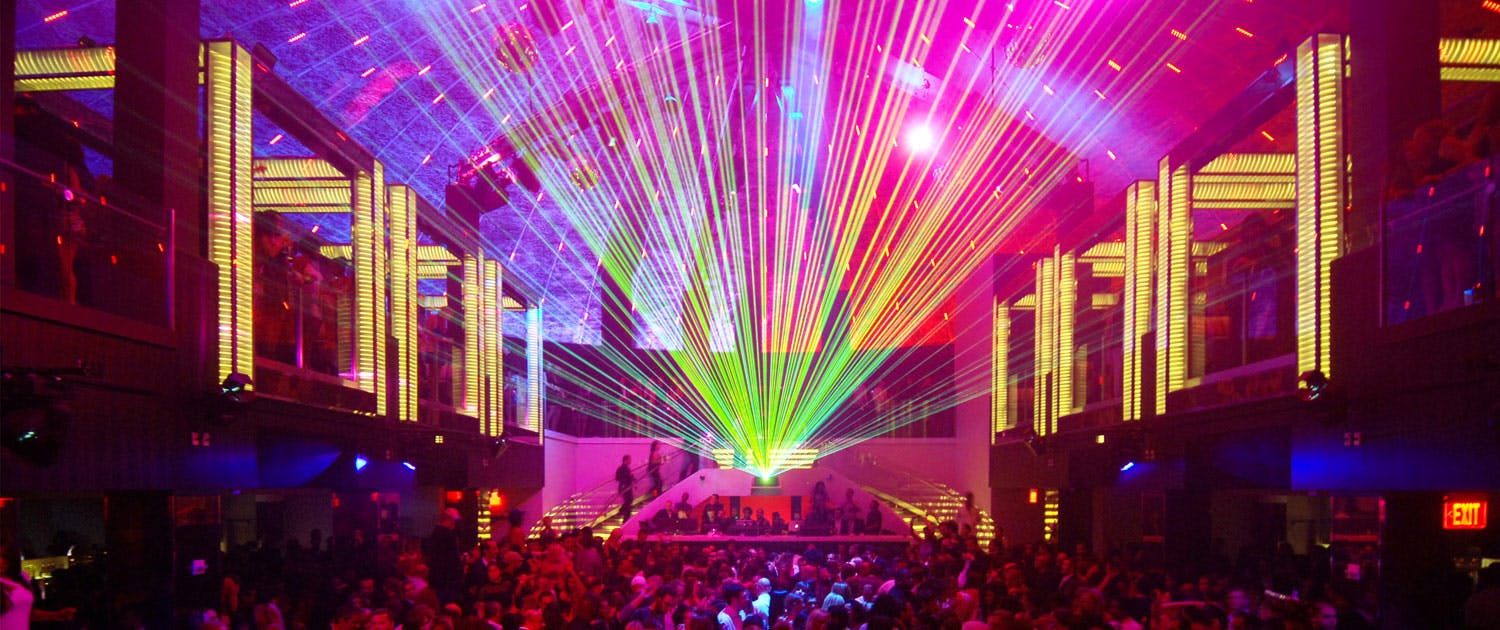 LIV is located within the trendy and opulent Fontainebleau Hotel. This premier nightclub is consistently ranked one of the top nightlife venues in the world and recently reopened after a $10 million renovation to kick off the nightclub's tenth season. LIV is largely focused on music and dance, with the guests dancing well into the morning along to house, hip-hop and Latin music. The impressive club is 18,000 square feet of striking architecture that features soaring ceilings, vibrant lighting and its iconic dome. It's the look, sound, and vibe of the club that appeals to the high-profile guests that can be found there night after night. This place has redefined nightlife on Miami Beach and pioneered the nightlife experience. You'll be able to dance along to LIV's custom music mixes and playlists, which often include live performances by artists who are reshaping today's music, while going between the four full-service bars where talented mixologists shake and mix your favorite drinks. LIV allows you to enjoy a bird eye's view of the party goers that flock Miami Beach's clubs while staying in the comfort of fifty banquette areas and six private skyboxes that offer table service.
4441 Collins Ave Miami, FL 33141 United States
Miami Beach
11 PM - 5 AM on Weds - Sunday
Dress Code: Strict
$$$$
STORY
Since it opened in 2012, STORY has always been a frontrunner in the Miami nightlife scene. The high-quality nightlife and energy found in the club, which is located in the heart of Miami Beach, is thanks to the efforts of its creators: nightlife expert and mogul David Grutman and the Miami Marketing Group (who are also responsible for LIV at Fontainebleau Hotel). Similar to its sister club LIV, Story also features world class talent across genres (EDM, hip hop, Latin) depending on the night of the week. Within this massive 27,000 square foot venue, you'll find a state-of-the-art infinite hybrid sound system as well as concert style lighting and visuals which reign supreme over any other nightclub in Miami Beach. STORY's in-house production & design team transforms the venue on a nightly basis into an extravagant circus-style setting where nothing is shocking. By incorporating cutting-edge design and a sophisticated feel that compliments the premium bottle service experience with 60 exclusive VIP tables and five full-service bars, STORY is able to provide its guests with a stellar night of partying like none other.
136 Collins Ave Miami, FL 33139 United States
Miami Beach
11 PM - 5 AM on Thurs - Sunday
Dress Code: Strict
$$$$
Wall at the W
Wall Lounge located in the W South Beach Hotel, is a smaller and more intimate venue for partying. Since opening in July 2009, WALL has been a choice venue for Miami's most coveted events and exclusive clients. Once you're past the velvet ropes and through the beveled silver doors that frame the entrance to the club, you are immediately thrown into the VIP premier clubbing scene. With its rich, dark and elegant interior, Wall is the embodiment of sophistication, luxury and style with a dedication to service that is unparalleled in Miami. Additionally, its unique and open design allows for a constant flow of partiers dancing into the late morning hours.
2201 Collins Ave Miami, FL 33139 United States
Miami Beach
11:45 - 4:30 AM Tues, Thurs - Sat
Dress Code: Strict
$$$$
Mr Jones
Mr. Jones is one of the more classy and upscale clubs located in Miami Beach. Although it is smaller than many of the other clubs on this list, Mr. Jones' strong sound system and well designed and intimate interior gets its share of the beautiful and the rich. Big name DJs regularly grace the venue along with the talented local selection. Known for its homage to house and hip-hop music, Mr. Jones is the newest "it" spot to see and be seen in Miami Beach.
320 Lincoln Rd Miami, FL 33139 United States
Miami Beach
12 AM - 5 AM Friday, Sunday
Dress Code: Strict
$$
Delano Beach Club
Delano Beach Club is the ultimate seaside retreat offering a distinctive, refined outdoor environment. Featuring Phillipe Starck's whimsical Alice in Wonderland garden path leading to the iconic swimming pool and with direct access to the ocean, Delano Beach Club provides guests with a memorable experience of poolside luxury in a modern tropical setting. With the highest level of sophistication and service, renowned Chef Brian Massie offers casual poolside dining, with a selection of lighthearted seasonal dishes.
1685 Collins Ave Miami, FL 33139 United States
Miami Beach
6 PM – 2 AM Fri & Sat, 2 – 7 PM Sun
Dress Code: Pool Wear & Casual
$$
Cameo
The legendary Cameo on South Beach is reborn. The infamous night club is back with a new attitude and a totally new look. Taking inspiration from "the dark and dirty side" of the disco era, Cameo brings a comforting feel to the club goer, while at the same time having plenty of surprises to keep things fresh and exciting. Spearheading the revitalization of Washington Avenue, Cameo is a symbol of this rebirth on Miami Beach.
1445 Washington Ave Miami, FL 33139 United States
Miami Beach
Dress Code: Strict
$$$
Exchange
Exchange Miami practices the incredible and breaks barriers on the ultimate nightlife experience. Cheers to luxury. You deserve to indulge in extraordinary, so that's what we created. The result…Exchange Miami, an unparalleled nightlife venue. Located in the heart of South Beach in Exchange Miami leaves celebrities and upscale party-goers with a feeling of euphoria.
1532 Washington Ave Miami, FL 33139 United States
Miami Beach
11pm-5am
Dress Code: Strict
$$$$
Studio 23
Studio 23 is an upscale, intimate hip-hop club in the heart of South Beach.
247 23rd Street Miami, FL 33139 United States
Miami Beach
Dress Code: Strict
$$$
Kill Your Idol
Kill Your Idol opened in 2012 to provide an alternative to the local fair offered in the hustle and bustle of the tourism mecca known as South Beach. When you enter KYI your leave the chaos of south beach and enter the chaos that is Kill Your Idol. A statue of Bruce Lee's karate-ripped body overlooks the bar. A World War II Hindenburg hub floats from the ceiling. An astronaut in a space suit hangs next to a dangling chandelier made of glass bottles. A bearded dude wearing an Hoy Polloy T-shirt scores on the Playboy pinball machine, and chicks in high-waisted black shorts show off their perfectly toned abs as they chug glass after glass of free vodka soda during ladies' night on Wednesdays. Killer riffs and catchy beats from Jean Jacket and other local indie acts captivate the crowd, and a DJ gets the party started and asses shaking with some serious electro-pop dance tunes.
222 Espanola Way Miami, FL 33139 United States
Miami Beach
8 PM - 5 AM
Dress Code: Casual
$
There are many other clubs available in Miami Beach, Miami like
Check out the venues section for the full list of Rap / Hip-Hop nightclubs.
Miami Nightclubs FAQ
What time does the headlining DJ usually start performing in Miami clubs?
The headlining DJ will usually start performing around 12:00 AM.
How long do DJs play in Miami?
The headlining DJ or artist usually plays a 1 to 2 hour set.
What is the dress code like at Miami Rap / Hip-Hop nightclubs?
Guys can wear nice jeans and a form fitting plain t-shirt or a nice button down shirt. Girls can wear jeans or a comfortable but stylish dress if they prefer. Of course guys and girls can never go wrong with dressing up even more – there is no such thing as overdressing when it comes to clubs.
How can I get into Miami Rap / Hip-Hop nightclubs for free?
Some Miami Rap / Hip-Hop nightclubs have a free ladies guest list, and have a free even ratio guest list – free if you have the same number of girls (or more) in your party.
Keep in mind that many Miami Rap / Hip-Hop nightclubs are more exclusive and require bottle service to get in. You can sign up for the guest list on our events page.
How can I book bottle service for Miami Rap / Hip-Hop nightclubs?
You can book bottle service directly on Discotech by visiting the Miami page.
How much is bottle service at Miami clubs?
Bottle service and table minimums at Rap / Hip-Hop nightclubs can get pretty expensive in Miami, but every nightclub is different.
The best way to find out is to visit the events page and choose the event you're thinking of going.
Should I buy tickets to get into Miami Rap / Hip-Hop nightclubs?
If the nightclub has tickets, we recommend buying tickets during holiday weekends and for big name artists. The ticket line is generally faster and shorter than the guest list.
Many Rap / Hip-Hop nightclubs in Miami are bottle service only – meaning you must book a table reservation in order to get inside.
Which Miami nightclubs play EDM and electronic music?
Which Miami nightclubs play hip-hop?