Best Silvestre Dangond Songs of All Time – Top 10 Tracks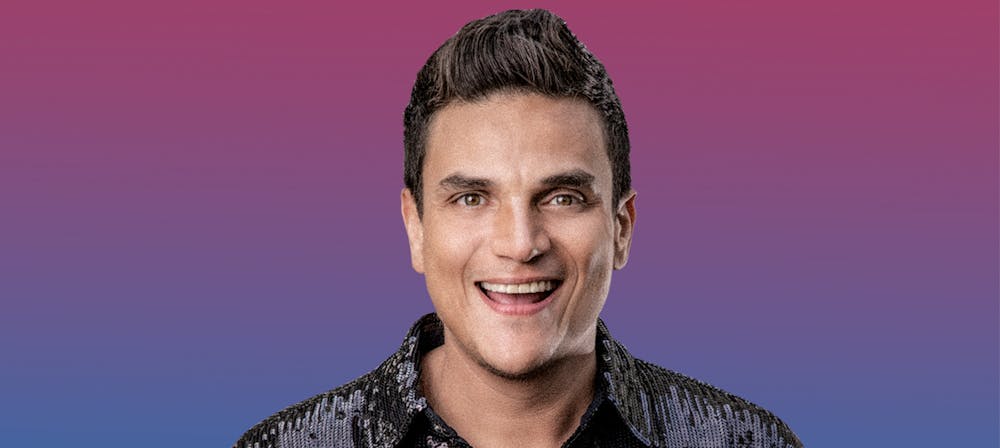 Follow Silvestre Dangond!
Follow Silvestre Dangond to get alerts about upcoming events and special deals!
SILVESTRE FRANCISCO DANGOND CORRALES, born in the town of Urumita (La Guajira) a May 12, 1980, is the son of former singer William Joseph "El Palomo" Dangond Baquero, who in the mid-seventies, would make musical couples Andres "El Turco" Gil, leaving the memory ten simple and complete musical work.
Silvestre Dangond has performed in venues such as: Coca-Cola Roxy, Echostage, Prudential Center, Conga Room, The Fillmore Miami Beach, FLA Live Arena (formerly BB&T Center), FTX Arena (AmericanAirlines Arena), Hard Rock Live Orlando, L'Olympia, Moore Theatre
Silvestre Dangond has upcoming events in L'Olympia, Rebel, Prudential Center, Moore Theatre, Conga Room, FTX Arena (AmericanAirlines Arena)
Without further ado, here are Silvestre Dangond top 10 tracks of all time:
1. Cásate Conmigo
2. Las Locuras Mías
3. Justicia
Silvestre Dangond, Natti Natasha
4. Muy Feliz - Remix
Ñejo, Nicky Jam, Silvestre Dangond
5. Vivir Bailando
6. Cartagena
Fonseca, Silvestre Dangond
7. Niégame Tres Veces
8. Cómo Lo Hizo
9. Materialista (feat. Nicky Jam)
10. No Tenemos La Culpa
Silvestre Dangond, MONÁCO
Silvestre Dangond Details
Latin
SILVESTRE FRANCISCO DANGOND CORRALES, born in the town of Urumita (La Guajira) a May 12, 1980, is the son of former singer William Joseph "El Palomo" Dangond Baquero, who in the mid-seventies, would make musical couples Andres "El Turco" Gil, leaving the memory ten simple and complete musical work. His mother, Dellys Corrales Rojas, born in a family with musical vocation, who probably inherited the charisma that radiates ever climbing a dais, besides getting his hand, a careful formal education personnel. It was precisely beside her with whom he spent his first year at home of grandparents, this contact with the life of people is what certainly gives his compositions, freshness, naturalness and sincerity are his best style . A year later, in 1982, his parents see the need to formalize an independent household, deciding to settle in the city of Valledupar. Tells her mother: "Children of WILD was a nice childhood, was a very nice boy who was loved by everyone, finding his family continued support due to their particular spontaneity and naturalness in expressing their feelings always showing excessive interest in the vallenato music, coming often to escape into the evening hours, if where were spending the night listening to the cheerful notes of an accordion. " His school studies started in the National Garden, which was characterized by his sympathy and good fellowship, then advanced the years of primary basic education in the Colombo-English College and finished in Carmel Parish School. At that time its affinity for the vallenato developed so that by then won the first prize is children's singing festivals that were held in the city of Valledupar. He relates his father. "The natural talent that has WILD is something that has always been cultivated from an early age he was seen singing the songs of his godfather Jorge Oñate remember with emotion as at 13 recorded a song dedicated to Valledupar Juvenal authoring Daza. WILD still very young, his parents moved to the capital of the republic and it was there where he began his hard work with dedication to make known the talents he possessed. He began the process appearing at private parties along with his great friend and companion then "Coco" Zuleta, who saw the potential it had this urumitero young man, decided to start working with him. It began in earnest his career in 2002 when he recorded his first album titled "much to you," beside the accordion ROMAN LOPEZ, signing with Sony Music and which songs like "who sent me" stood out " I need to see "and" PORCELAIN DOLL ", with which he began to envision the future success of WILD. When starting to make his way as an interpreter with projection, WILD meets later DANGOND Juancho de la Espriella, immediately recorded the album "THE BEST FOR TWO" in 2003 and rapidly began the ascent of his group, with hits like "My love for her", "PINT CHEVRE" and "THE RING RING". For 2004, an event that catapulted him to national level he was the song "SCHOOLGIRL" written by the same SILVESTRE and showed his ability to compose; then records the album "closer than ever" with Juancho de la Espriella, which also included songs like "ME THE WHOLE GAME," "A BLACK AND WHITE" and "jealous and that". In 2005, when you could see the extent he had come to have WILD DANGOND and with a huge number of 'SILVESTRISTAS' that was growing out production "get the look" next to Juancho de la Espriella, shedding his "indifference," "tell" and "THE COUPLE OF TIMES" rolled into cross borders and open new markets. A year later in 2006 recorded the album "FAME" with Juancho de la Espriella, finding a more mature songs recorded there still exist as "peek", "AHI AHI", "ME WANT THAT I WANT" and " ASI does not work ". Two years later, in mid-2008, WILD launched one of his most important productions, "ORIGINAL" with Juancho de la Espriella, becoming vallenato artist # 1, make a success achieved almost all of the songs that came there included protruding "do not tell them," "I like, I like," "ORIGINAL", "COME AND BACK" and "quality of life". The rise of this production I took only until 2010 again recorded and was with "BARTENDER" again with Juancho de la Espriella, with which remained at the top as the vallenato singer of the new generation of greater call level national and even in several countries, receiving several awards and certification APDIF with quadruple platinum by higher sales to 80,000 units; This CD sounded hard songs like "but then it hurts", "the stuttering," "thank you," "Mad Mad" and "thank you." WILD recently released his album "No Me Compares with anyone," a musical event of 2011, next to Juancho de la Espriella, which songs were detached that are already successful as "La Gringa", "to God if", " thingy "," The Dilemma "," YOU ARE MY LOVE "revalidating it is an incomparable artist. WILD currently DANGOND makes musical partner with the best accordion player of the moment, ROLANDO OCHOA, who inherited the talent and charisma of his father, the renowned master CALIXTO OCHOA; in just a few months of being together without having recorded yet, they have already caused the public immense expectation and have had the support of 'SILVESTRISMO', media and businessmen. His live performances have a unique flavor and that has led to their famous passes as "THE CHEVEROSKY" "enviable" "Mozart", "muzzle", "DONKEY ENTACONAO" among others. Undoubtedly WILD DANGOND & ROLANDO OCHOA be artists who left their mark on the vallenato music and is the starting point to continue harvesting triumphs WILD after its first 10 year career!