Best Shwayze Songs of All Time – Top 10 Tracks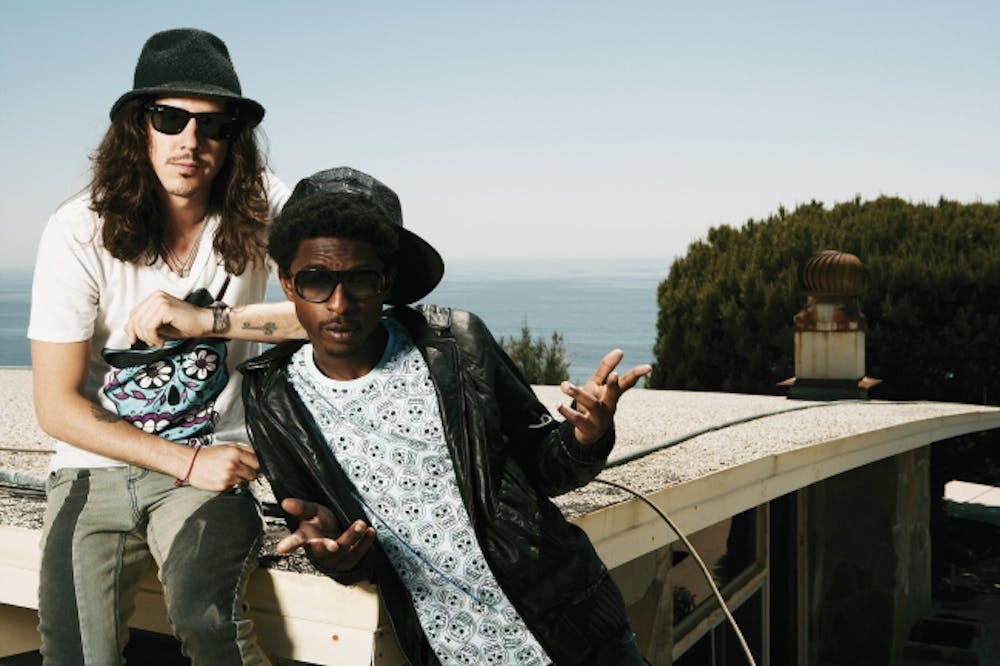 Follow Shwayze!
Follow Shwayze to get alerts about upcoming events and special deals!
Malibu.
Shwayze has performed in venues such as: Theory, The Catalyst, Constellation Room (Observatory), Mercury Lounge, The Observatory, Soundwell, Yost Theater, M8RX
Shwayze has upcoming events in Soundwell, Mercury Lounge
Without further ado, here are Shwayze top 10 tracks of all time:
1. Buzzin'
Shwayze, Cisco Adler
2. Corona And Lime
Shwayze, Cisco Adler
3. California Day
4. Travelin'
Shwayze, Cisco Adler, MOD SUN
5. Love Is Overrated
6. Drunk Off Your Love (feat. Sky Blu of LMFAO)
Shwayze, Cisco Adler
7. Feels Like Home (with Shwayze)
Tropidelic, Shwayze
8. Lazy Days
Shwayze, Cisco Adler
9. Hate Me
Shwayze, Paul Couture
10. Get U Home
Shwayze Details
Rap / Hip-Hop
Malibu. It's where Mathew McConaughey flexes his pecs for paparazzi while shirtless on the beach. It's where Courtney Cox and husband David Arquette recently sold their home for the modest asking price of more than $30 million to Los Angeles Dodgers owner Frank McCourt. It's where Julia Roberts built her multi-million dollar, eco-friendly estate as a tribute to Green living. And it's where Cher, Jennifer Aniston and Mel Gibson share the same 310 area code as the Malibu trailer park community that brought us Shwayze.
Alright, alright, so Malibu trailer parks aren't exactly the things Detroit's Eight Mile urban legends are made of, but they're still not cued for a "Lifestyle of the Rich and Famous" special. Either way, Shwayze has no complaints.
"To me, it was the nicest trailer of all time," boasts the 22-year-old protégé of Hollywood socialite and Whitestarr frontman Cisco Adler. Adler may rock onstage, but he also made a name for himself as the producer of Mickey Avalon's hip-hop singles "Jane Fonda" and "Mr. Right." Couple those credits with a particular nugget on the resume of Cisco's dad, A-list impresario Lou Adler (that would be the stoner movie "Up In Smoke" we're talking about), and the smoky haze that is Shwayze comes into clearer focus.
A melting-pot of laid-back melodies, hip-hop rhythms and acoustic guitars, Shwayze's self-titled debut [Suretone/Geffen Records] pays homage to an all-day-and-into-the-night party lifestyle colored by the rolling tides of his hometown beaches, and the rolling papers that flavor the proceedings. Collaborating with Shwayze, Adler co-wrote all of the songs on the album, producing and providing backing vocals along the way.
"Buzzin'" splashes Cisco's roots-rock acoustic-guitar and vocal tapestry with Shwayze's cooler-than-a-sea-breeze hip-hop delivery. Says the rapper, "It's a new West Coast sound, it's California chill, West Coast stoner music." Case in point? "Don't Be Shy." "It's about Malibu being like an endless summer. Cisco came up with the hook and the 'da-don-don, da-don-don-don't be shy' part. I came up with the verses about a couple of chicks I was into. It's about wanting summer to come back, waiting for the sun and kicking it on the beach."
"I have a studio in my house, and that made it easy for us," explains Adler. "I'd usually have a beat made, or we'd just make one right on the spot, or even a whole track, and we'd just go to work. There was no particular process. It was party the night before to get something to talk about, then wake up in the morning and make a song about it… We weren't signed to Geffen yet, and we weren't paying attention to that. We were just creating a sound and an artist, just for the sheer fun of it."
"That was the summer, man," attests Shwayze, whose moniker pays more than just a coincidental resemblance to movie star Patrick Swayze. "I was single, Cisco was single, and we partied in the pool, partied at the beach, chillin', hangin' out with chicks. That's what we were writing about."
The self-professed "only black kid in Malibu," Shwayze (born Aaron Smith) grew up with his grandparents, and despite an endless array of local jobs ("even Starbucks"), found that his most regular income came via his handyman grandfather. "Everyone else pretty-much got sick of me, and the only choice I really had was working for my grandfather, a handyman, as his assistant installing doors and windows, and fixing light bulbs for old ladies…"
But everything changed on a fateful night in 2005, when Shwayze commandeered the stage at Malibu Inn, a coastal hang and live-music haunt that Whitestarr were headlining. With the opening band onstage, the then-teenager jumped up and started freestyling. "They tried to kick me off the stage," he says, "but I knew Whitestarr's drummer, Alex Orbison. Orbie got on the drums and did a beat. I was like, 'I'm the only black kid in Malibu...' And the crowd went crazy. I looked over to the right and there was Cisco on the side of the stage. That was the first connection we had."
"I knew he had talent and charisma, so we started hanging out," recalls Adler. "It takes me a while to get in the studio with someone. Shwayze begged, begged and begged me. Finally, I said, 'Alright.' He showed up one day and that was it. We started working together and it was easy."
"I wasn't the priority at the time," says Shwayze. "I'd sit on the couch and just wait for him to have an opening. I'd sit there and chill, play some piano, pick up the guitar, whatever. Then he'd be like, 'Wanna make a track?' I'd say, ''Hell yeah!' I was that kid. At first I thought maybe I'm being a little brat, but he's really down with that. I think he just liked my persistence."
As Shwayze acknowledges on "Don't Be Shy," that persistence paid off: "I'm just a kid livin' the dream..."