Best Harry Romero Songs of All Time – Top 10 Tracks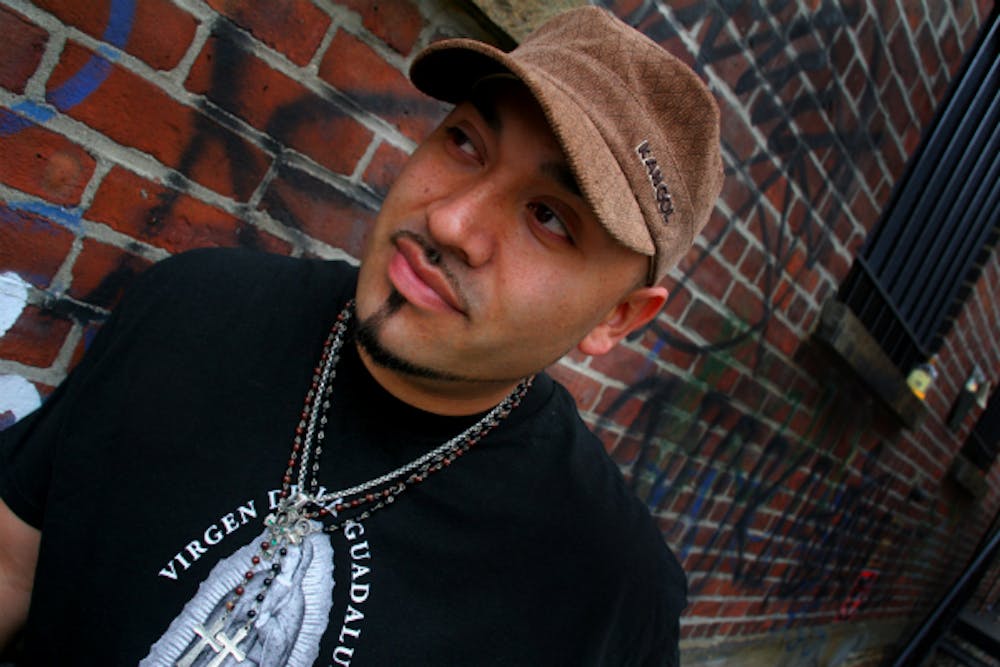 Follow Harry Romero!
Follow Harry Romero to get alerts about upcoming events and special deals!
I'm the guy pushing to change the sound from record to record...the struggle for most producers is to NOT sound the same every time, which is something not everyone can accomplish", explains the diversely talented Harry "Choo Choo" Romero.
Harry Romero has performed in venues such as: District, Monarch, Bang Bang, Bar Standard, The Clevelander, Coda, Dirtybird Campout West Coast, Discopussy, Do Not Sit On The Furniture, Elsewhere
Harry Romero has played in major festivals like Dirtybird Campout West Coast
Without further ado, here are Harry Romero top 10 tracks of all time:
1. Where Do We Go?
2. Rise Up - Club Mix
Harry Romero, Inaya Day
3. Revolution - Deep In Jersey Mix
4. Bang - Harry & Erick Bang In Your Face Mix
5. Revolution - Deep In Jersey Extended Mix
6. Electro Anthems - Continuous DJ Mix 2
Wasteland, Chuckie, LMFAO, RockSaw, Anjey, TankTop, Jared Dietch, Rico Caruso, Vato Gonzalez, Oliver Heldens, Bare, Night Crime, Dirty Audio, Billy the Kit, Mell Tierra, Loken, SMOLNIY, Loopers, Disco Fries, Tommie Sunshine, Jewelz, Scott Sparks, MYNC, Florian Picasso, Harry Romero, Salvatore Ganacci
7. 4AM In London - Harry Romero Remix
DJ S.K.T, Iris Gold, Harry Romero
8. Sera El Sol - Harry Romero Remix
PAAX (Tulum), Harry Romero
9. El Ritmo
Vega & Romero, Louie Vega, Harry Romero
10. Where Do We Go? - A-Trak Remix
Harry Romero Details
House
I'm the guy pushing to change the sound from record to record...the struggle for most producers is to NOT sound the same every time, which is something not everyone can accomplish", explains the diversely talented Harry "Choo Choo" Romero. The DJ and producer remarks, "I am always into combining eclectic flavors and bringing new concepts into the studio".
Sounds refreshing? Well, it's true. In a day when many young producers of dance music have talent and bright ideas, very few also have the forethought and the consistent reputation of Harry Romero.
Harry had the privilege of being raised in a musical family -- his mother soaked the air with the Latin rhythms of merengue and cumbia, while his father, a former opera tenor, practiced his scales and listened to Beethoven. As a result, Harry is constantly looking to expand musically, and has.
The Run-DMC inspired Choo Choo (the train conductor's cap worn since childhood may have something to do with the nickname) felt the impact of the Latin-freestyle movement in the 80s, and jump-started his career as a DJ with a high-voltage performance at a New Jersey dance club. From there, he was taken under the wing of Millennium Music, a management company and production team. Harry worked with their label, Gossip Records (distributed by Strictly Rhythm), creating demos and gathering some useful industry-related knowledge.
His first record, Soulfuric "Urban Turban" was clearly ahead of its time, weaving Arabic scatting with house grooves. Strictly Rhythm grabbed the record for release in 1995, and asked him to release a follow-up Soulfuric record, called "Sea Of Passion" which captured more Latin elements. Both records were licensed extensively, catapulting Harry's name and music out into the world.
A number of releases followed for labels like Emotive, Sex Mania, Power Music, and Gossip Records. One of Harry's major breaks resulted from Robert Clivilles interest in one of Harry's creations, "Il Futuro", a house track with an Italian vocal from "World" EP. Robert asked Harry to write, produce, and arrange a song, "Saturday Night" for his 1996 LP "Robi-Rob's Club World". As expected, lots of work followed for Harry.
Part of what the future was to hold was Harry's decision to join forces with Erick Morillo and his now internationally famed label, Subliminal Records. Along with Morillo and producer/DJ Jose Nunez, Harry played a definitive role in laying the foundation for what has come to be the highest quality dance music label.
The collaborations with his labelmates and others have been extremely important for Harry in developing his name and his body of work. Constipated Monkeys, Harry's acclaimed partnership with Jose Nunez has produced several percussive, funky tracks including "Cro-Magnon" and "Erectus". Another Subliminal collective, Ministers De La Funk, a trio comprised of Romero, Morillo & Nunez, created one of the label's biggest hits "Believe" with Jocelyn Brown on vocals. Under the guise of The Dronez, the three remixed some of club lands biggest tunes including Whitney Houston's "I'm Your Baby Tonight" and Madison Avenue's "Don't Call Me Baby". The prestigious Muzik Awards honored the mastery of Harry and fellow Dronez, deeming them the "Remixers of the Year" in 1999.
Equally competent in his own right Harry enjoyed success with "Hazin & Phazin" which Defected licensed in the UK, "Just Can't Get Enough" featuring Inaya Day on vocals which AMPM snapped up and consequently saw enter the top 40 in the UK national charts, and recently the darker deeper sound of "Beats Vol 1" and "Beats Vol 2". Perfecto Records snapped up Beats 2, after watching crowd reactions to Paul Oakenfold and Timo Maas dropping the track. His talents ever expanding, Harry has been sought after for various solo remix projects including Basement Jaxx' "Bingo Bango" and Modjo's "Lady".
Not content with this Harry has launched his own label, Bambossa, which is being distributed by Subliminal and has gained worldwide support with the release of debut single "So Lonely" by Harry and Alex. His solo tracks, "Tania" and "Night At the Black", made waves all summer long and were a mainstay in the set of every DJ whose record box touched down on the shores of Ibiza.
Known best for his flawless original productions and remix wizardry, 2002 saw Harry lending his unmistakable technical skill and impeccable taste for the first time to a solo DJ compilation, the forthcoming "Subliminal Sessions Two". Prepare for the unexpected! He is combining highly eclectic musical flavor with the instinctive precision so many have come to revere.
2004 saw the release of his debut artist album, "That Beat." With hit singles "Calling Me," "I Go Back" and "Be The One," this album hit the house music scene and just exploded upon them. Harry held the Album Release Party during the 2004 Winter Music Conference in Miami, Florida, and spent the next few months touring the globe, promoting the album.
Still riding high from the recent success of "That Beat," Harry mixing Subliminal Sessions 7, out Summer 2004 on Subliminal. With choice cuts, this latest volume of the Subliminal flagship series is sure to please. He's also set to release some tracks on Bambossa. This multitalented dj/producer/remixer just doesn't quit!