Best Grieves Songs of All Time – Top 10 Tracks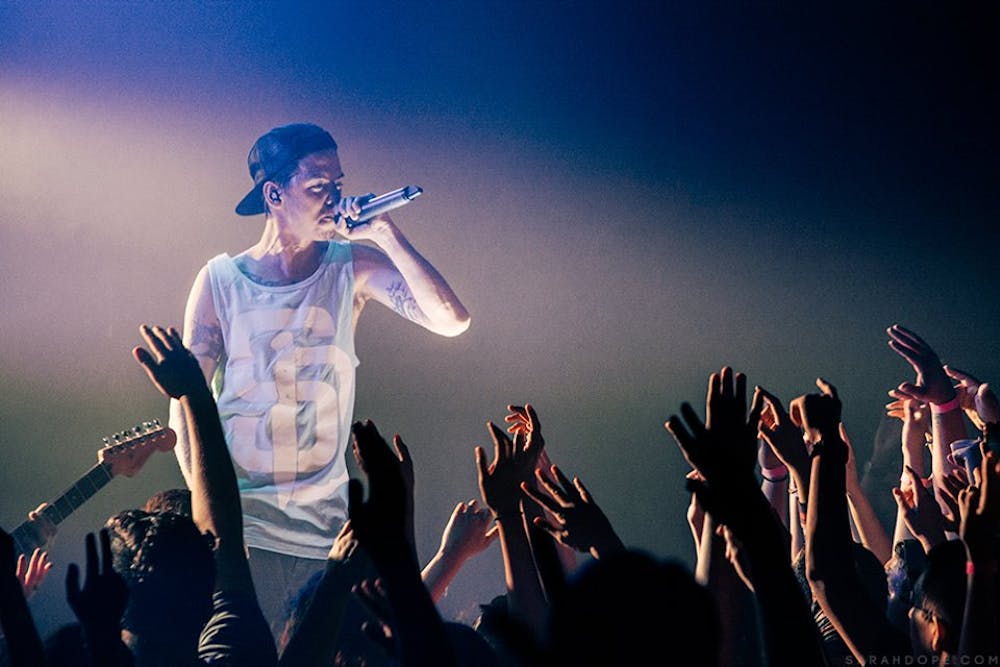 Follow Grieves!
Follow Grieves to get alerts about upcoming events and special deals!
Seattle rapper Grieves returns to deliver his fourth studio album, Winter & The Wolves, on Rhymesayers Entertainment.
Grieves has performed in venues such as: The Warfield, The Observatory, The Showbox, Baltimore Soundstage, The Catalyst, The Crocodile, El Rey Theatre, Fortune Sound Club, Fox Theatre, House of Blues
Without further ado, here are Grieves top 10 tracks of all time:
1. Man Down (feat. Chris Webby)
2. What It Dew
3. Let The Devil In
4. Shadows
Cydeways, Grieves
5. Tomorrow
Grieves, Marley B., DJ Hoppa
6. On The Rocks
7. A-Okay
8. Sunny Side Of Hell
9. Super Scary Monsters (feat. Prof)
Grieves, Prof
10. Light Speed
Grieves Details
Rap / Hip-Hop
Seattle rapper Grieves returns to deliver his fourth studio album, Winter & The Wolves, on Rhymesayers Entertainment. The insatiable, devil-may-care MC is well known for his meticulous exploration of life, love and loss, through a unique medley of hip-hop and soulful music. Together with B. Lewis, Grieves created 14 new tracks, combining organic pianos and guitars with boisterous synthesizers, to paint a colorful backdrop for his unique blend of rapping and singing.
A reflection on growth and maturity, Winter & The Wolves is about the instinctual fight for survival. It's about suddenly finding that you're all alone, facing countless hindrances to your livelihood, and having the courage to overcome them all. Tackling difficult obstacles like addiction and heartbreak, Grieves wrestles with the realization that life doesn't get any easier as you get older. His signature combination of humor and gloom culminate to depict the struggle of a man's inner turmoil between abandoning the dreams of his youth, and carving out a new path for himself in this world.
Grieves emerged in 2007 with his independently released album, Irreversible, which served as a platform for several years of touring with some of indie-rap's finest; Atmosphere, Macklemore, P.O.S, Brother Ali, Cunninlynguists, and more. He didn't achieve national acclaim until his debut on Rhymesayers in 2011, with the album Together/Apart, which hit #1 on the Billboard Heatseeker's Chart, and #106 on the overall Billboard Top 200 chart. Since then, he's been touring non-stop, headlining multiple national tours with sold-out rooms across the country.
Winter & the Wolves will be supported by full North American and European tours, with a re-developed live show including expanded band and light performances. As Grieves prepares to turn up the heat in 2014, don't find yourself left alone in the cold.