Best Darude Songs of All Time – Top 10 Tracks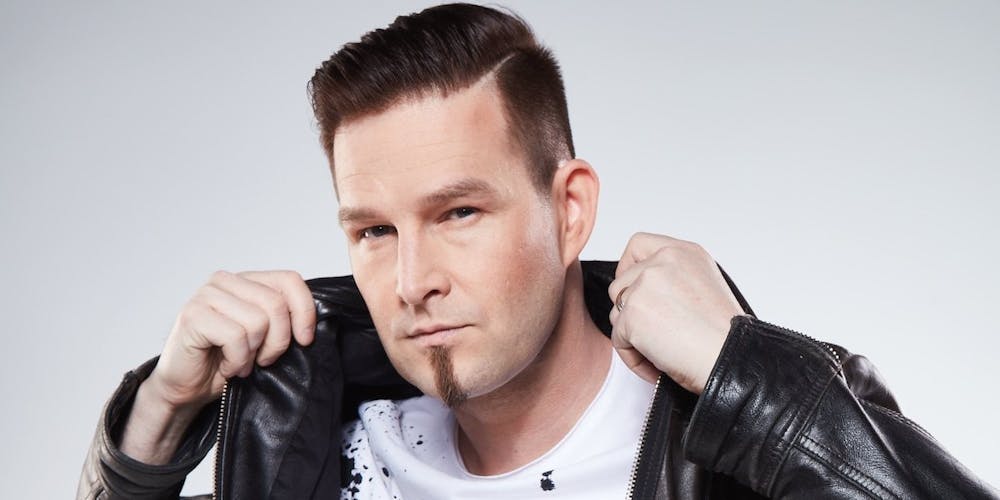 Follow Darude!
Follow Darude to get alerts about upcoming events and special deals!
It all started with a brilliantly engineered sound that increased in frequency, until it sounded like an alarm.
Darude has performed in venues such as: Prysm, Sky, 45 East, Avalon, Believe Music Hall, Ministry of Sound, Serj, Stereo Live, Stereo Live, Tower Theatre
Without further ado, here are Darude top 10 tracks of all time:
1. Sandstorm - Radio Edit
2. Surrender - Hixxy Remix
Darude, Ashley Wallbridge, Foux, Hixxy
3. Sandstorm
4. Feel the Beat - Radio Version
5. Sandstorm - Original Mix
6. Sandstorm [Mix Cut] - Mark Sixma Remix
7. Beautiful Alien (feat. AI AM) - Radio Edit
Darude, AI AM
8. Twelve - Darude Remix
Gabriel & Dresden, Darude
9. Look Away
Darude, Sebastian Rejman
10. Surrender
Darude, Ashley Wallbridge, Foux
Darude Details
Electronic, Trance
It all started with a brilliantly engineered sound that increased in frequency, until it sounded like an alarm. Your only chance was to dance for your life. The sound developed into a track which was one of the most popular dance tracks in Europe in 2000. The track was 'SANDSTORM'. It's success started from Finland as a tidal wave which eventually swept over UK and USA.
Darude (Finnish artist/producer Ville Virtanen) found dance music when he was still in school. He started with a PC and a simple tracker program but soon moved to sound modules and samplers. He made music with the thought that someday his tracks would make it big time.
The name Darude developed gradually during a long period of time. Ville played one particular song a lot on DJ gigs: 'Rude Boy' by swedish artist Leila K. Friends started to call him 'Rude Boy' which developed to 'The Rude', 'Da Rude' and finally Darude.
Darude's career got started when he met acclaimed Finnish dance producer Jaakko 'JS 16' Salovaara, the man behind successful artists like Bomfunk MC's. Salovaara signed Darude to his dance label 16 Inch Records and produced the track in co-operation with Ville.
'Sandstorm' was suddenly very popular among Finnish DJs. It went directly to number one position on the Finnish Dance Chart and dominated the chart for 17 weeks. The song found it's way to England via Internet and respectable club DJs started to play the song. Soon the biggest radio stations followed and the way to British sales charts was wide open. In June 2000 Darude became the first Finnish artist ever to reach top 3 position on UK's single chart.
'Sandstorm' sold platinum in Scandinavia and Ireland and gold in the UK and Germany. The worldwide sales of 'Sandstorm' is about 1,5 - 2 million units. The single was also the world's best selling 12' vinyl in 2000. An amazing result from a song which was totally instrumental and represented trance music.
The second single 'Feel The Beat' continued the success of it's predecessor. It went to #1 in the Finnish Dance Chart, the UK Club Chart, Mixology Dance Chart UK and the Australian Dance Chart. Altogether it conquered the Top3 in ten countries. Darude's debut album 'Before The Storm' sold double platinum in Finland and gold in Canada. The worldwide sales are about 600.000 - 800.000 units.
Darude's success around the world kept him on the road for a total of nine months in 2001. In the spring of 2002 Darude finished his seven week Tour de Trance in the USA until taking some well deserved vacation.
The first single from Darude's second album 'Rush' is simply entitled 'Music'. The track conquered the #1 positions on the Finnish Singles Chart, the Finnish Dance Chart and the Finnish Disco Chart. The second single 'Next To You' followed it's success by taking the #1 position on the Finnish Singles Chart on release.