Best The Knocks Songs of All Time – Top 10 Tracks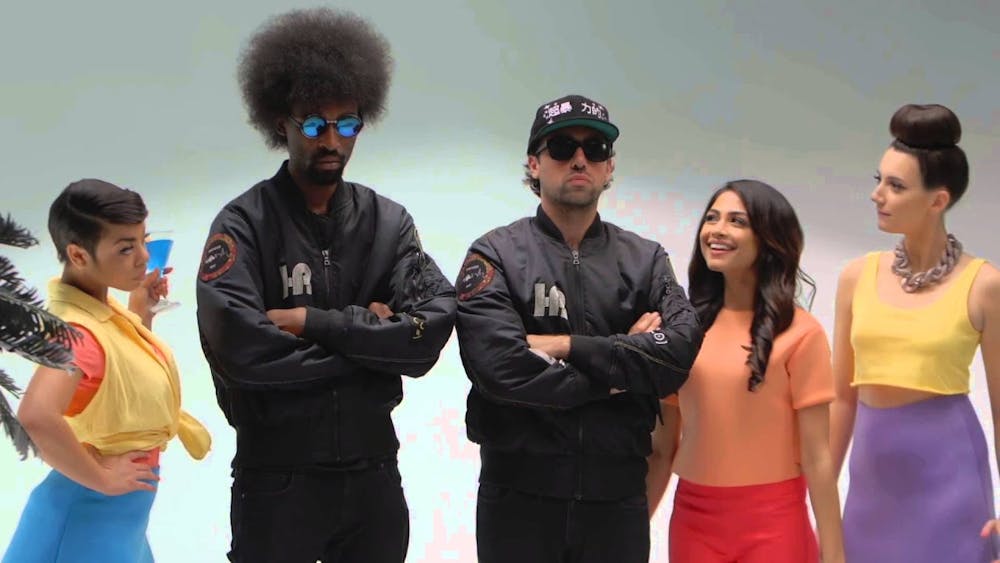 Follow The Knocks!
Follow The Knocks to get alerts about upcoming events and special deals!
Everyone can now make music.
The Knocks has performed in venues such as: Clé Dayclub, Ace of Spades, Clé Nightclub, 1720, Bang Bang, Bluebird Theater, Concord Music Hall, Elsewhere, Exchange LA, Fortune Sound Club
Without further ado, here are The Knocks top 10 tracks of all time:
1. Fireworks (feat. Moss Kena & The Knocks)
Purple Disco Machine, Moss Kena, The Knocks
2. R U HIGH (feat. Mallrat)
The Knocks, Mallrat
3. Bodies
4. Brazilian Soul (feat. Sofi Tukker) - Acoustic Bossa Version
5. Best Friend
Sofi Tukker, Nervo, The Knocks, ALISA UENO
6. All About You (feat. Foster The People)
7. Self Care (with COIN) - The Knocks Remix
Louis the Child, COIN, The Knocks
8. Ride or Die (feat. Foster the People)
9. Classic (feat. POWERS)
The Knocks, POWERS
10. Bittersweet Symphony
The Knocks Details
Electronic, Pop
Everyone can now make music. The increasing access to music related technology and the liquid flow of music and information is a blessing to aspiring musicians, but a curse to those who have to sift through the terrible mash-ups and tunes in order to find quality music. Based out of New York City's Lower East Side, The Knocks are taking a stand and reclaiming good music for all.
The Knocks - Ben "B-Roc" Ruttner and James "Jpatt" Patterson - garnered their name from the early days of their production career when they tirelessly worked out of their home studios and complaining neighbors would knock on their doors. Coupled with DJing and making mixtapes, the pair cobbled together enough money to open their studio; HeavyRoc Music. Following the tried and tested route of classic New York producers of the past, the pair would head straight from the studio to the club with a new fresh jam to test on the crowd in their DJ sets.
They have since produced original material and remixes for Katy Perry, Britney Spears, Marina & the Diamonds, and now their own music. With heavy rotation on Australia's Triple J, their single "Make It Better" was released on Neon Gold Records and their hit "Dancing With the DJ" was #1 on both the Hype Machine and Japan's iTunes. The Knocks have been taking their energetic live dance party all over the world, including their sold out NYC Bowery Ballroom debut, Tammany Hall headlining show and their European tour with Sleigh Bells and M.I.A. They've shared the stage with acts like Big Boi, Chromeo, and now, their upcoming  U.S. tour with Ellie Goulding. Be prepared, because The Knocks will be knocking at your door and stereo very soon.
"Successfully produced and managed the young pop star-in-waiting [Samuel] to a contract with newly revived Columbia imprint StarTime." -Neon Gold
"Remixing up Passion Pit's "Sleepyhead" they've put together a real nice funky pop hit." -East of LA
"The Knocks Remix. Anything with this title in the track is guaranteed to bring it." -whatsupreeder