Best Sean Tyas Songs of All Time – Top 10 Tracks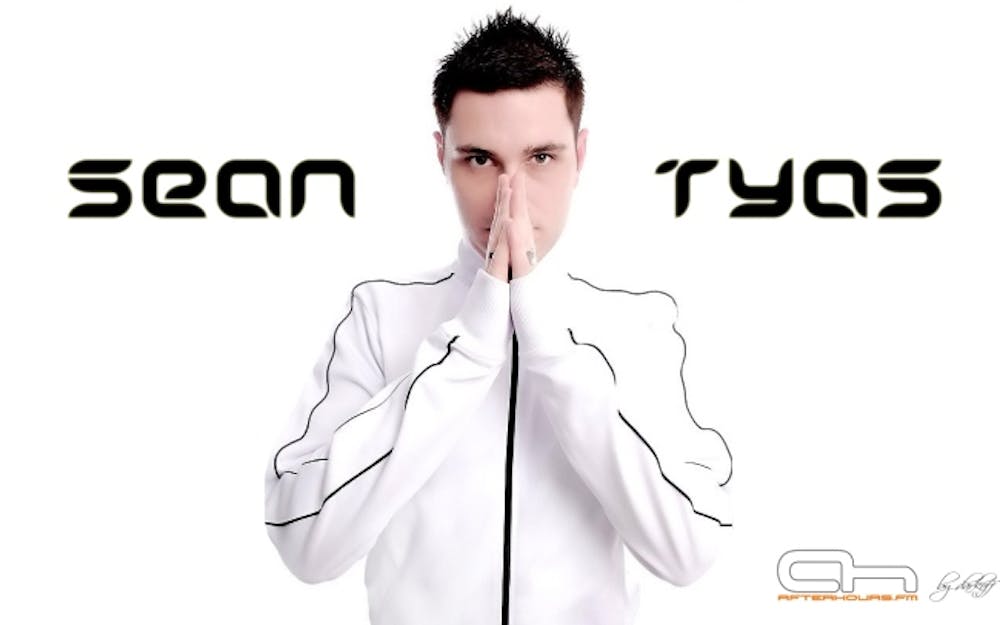 Follow Sean Tyas!
Follow Sean Tyas to get alerts about upcoming events and special deals!
A New York native now residing in Switzerland, Sean Tyas has been the brightest new star to emerge in the trance scene for years.
Sean Tyas has performed in venues such as: Sound Bar, Spin, Avalon, EDC Orlando, The Midway, The Church, Ora, Dreamstate, Newspeak, Treehouse
Sean Tyas has played in major festivals like EDC Orlando, Dreamstate, Dreamstate Harbor
Without further ado, here are Sean Tyas top 10 tracks of all time:
1. Arisen - Sean Tyas Remix
Arksun, Sean Tyas
2. The World - Darren Porter Remix
Sean Tyas, Lo-Fi Sugar, Darren Porter
3. Lift - Chris Voro & Ode ReChill
Sean Tyas, Chris Voro, Ode
4. Matter of Time - Radio Edit
5. Chrome
6. Altus (ASOT 1071)
Sean Tyas, Manuel Le Saux, Db Mokk
7. Heart to Heart - Sean Tyas Mix
8. Altus
Sean Tyas, Manuel Le Saux, Db Mokk
9. The Potion - Metta & Glyde Remix
Sean Tyas, Darren Porter, Metta & Glyde
10. Out There - Sean Tyas Remix
Masters & Nickson, Justine Suissa, Sean Tyas
Sean Tyas Details
Trance
A New York native now residing in Switzerland, Sean Tyas has been the brightest new star to emerge in the trance scene for years. Sean first broke onto the scene in 2006 when Sander van Doorn selected him winner of the 'Punk'd' remix competition, while Discover also snapped up his track 'Lift' which captured the imagination of the trance community and went on to be one of the year's biggest releases, getting playlist support from the likes of Armin van Buuren, Tiësto, Paul van Dyk, Above & Beyond and Judge Jules.
The Sean Tyas buzz is equally evident at grass roots level from music fans and clubbers; a fact proven by Sean's meteoric rise up the ranks of industry polls such as the DJ Magazine Top 100 (up to at #45), TheDJList.com and TranceAddict.com, as well as being awarded 'Best New Face', #3 Best Remixer and #5 Best Producer at the Trance Awards, Mixmag placing Sean in their Top 10 of 'Best New DJs' and Beatport earmarking him as 'One To Watch In 2009'.
High praise indeed, but with good reason too, as Sean Tyas has cut out his own niche in the highly competitive production arena to create a unique sound - the 'Tyas Sound' - and creating countless big tracks and remixes that bring to the dancefloor a mix of melodic harmony, driving groove and cutting edge production techniques, while also delivering his DJ sets with dynamic energy from behind the decks.
In the UK and Ireland Sean Tyas has built up a solid fanbase at major events such as Godskitchen, Gatecrasher, Gallery / Ministry Of Sound and Inside Out, while elsewhere in Europe he's also left his mark on many famous stages, appearing on every Godskitchen Global Gathering festival in 2008, the Trance Energy, Dance Valley and Mystery Land festivals in Holland, Monday Bar cruises in Sweden, Judgement Sundays in Ibiza, plus east European leaders such as Sunrise and Qiev Dance. The picture is just as complete in other continents, with Sean Tyas heavily touring North and South America as well as leading shows in Asia and the massive Trance Energy Tour of Australia.
Recent production highlights include the 'Intricacy' collaboration with Armin van Buuren and chart topping 'Somethin's Up' and 'For The Most Part' collaborations with Simon Patterson on the Spinnin' label, while on the solo tip, Sean has dropped the massive 'Melbourne' on Discover, while also delving into cooler tech trance in 'Seven Weeks' on Sander's Doorn label and the rampaging techno influenced monster 'Rulebook' on Discover Dark. The Sean Tyas remix credits continue to read like an A to Z of dance music, reworking tracks by Armin van Buuren, Push, Alex MORPH & Woody van Eyden and Signum in the past 12 months, while earlier remix credits include Moby, Above & Beyond and PPK to name but a few.
With a rapidly rising global profile, Sean Tyas has also been busy on CD and radio projects. 2008 saw him release Vol 3 in the 'Trance World' series of compilation CDs on Armada and this was followed in 2009 first by a mix on the 'Trance Energy' (Australia) CD and next the the leading Ministry Of Sound Euphoria brand of CDs, titled 'Euphoria Trance Awards' in October. February 2009 also saw Sean make his debut on the prestigious BBC Radio 1 'Essential Mix', and following the success of his own radio show, 'Tytanium Sessions' is now broadcast weekly on FM and digital stations worldwide.
For DJ bookings, press enquiries and further information on Sean Tyas please contact:
Simon Eve at Integrity Artist Management