Best Rubblebucket Songs of All Time – Top 10 Tracks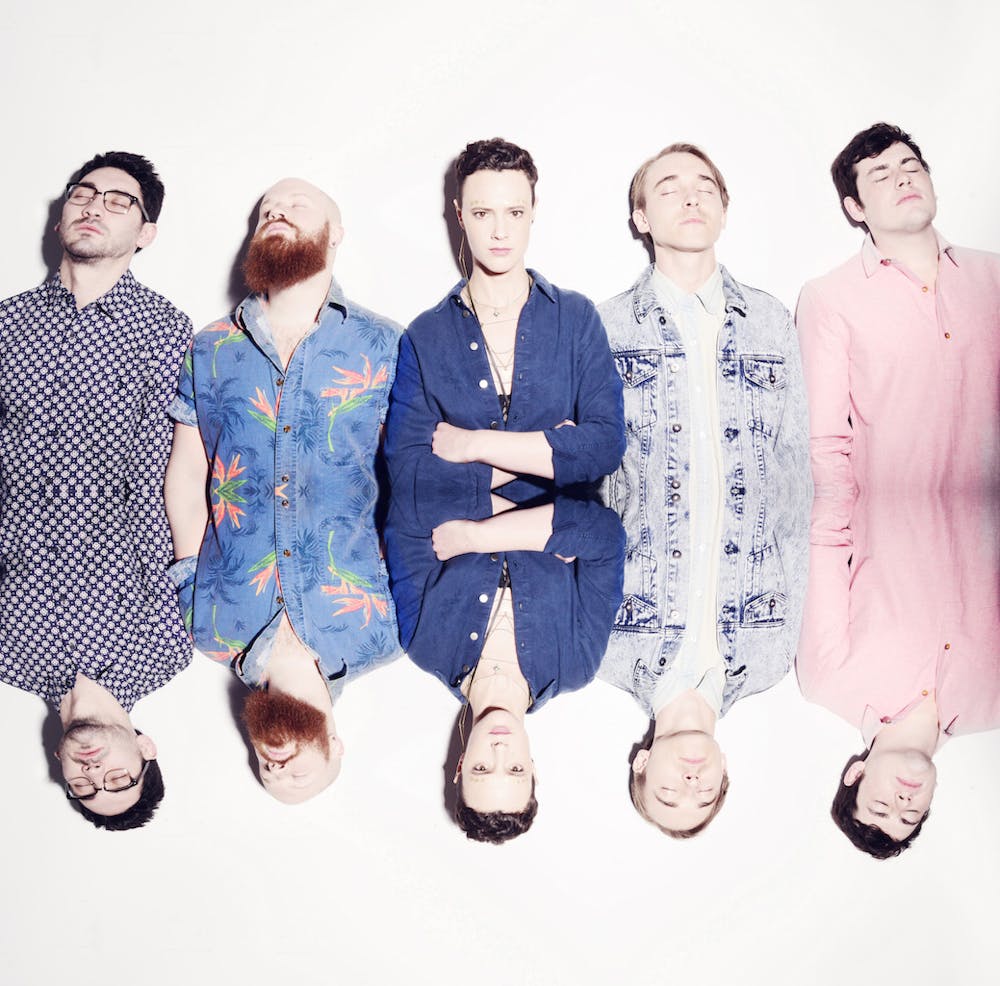 Follow Rubblebucket!
Follow Rubblebucket to get alerts about upcoming events and special deals!
Rub-ble-buck-et [ru-bul-buck-it] Noun1.
Rubblebucket has performed in venues such as: August Hall, Baltimore Soundstage, Fox Theatre, Music Box, Public Records, Terminal West
Rubblebucket has upcoming events in Public Records
Without further ado, here are Rubblebucket top 10 tracks of all time:
1. Came out of a Lady
2. Donna
3. Came Out of a Lady
4. Earth Worship
5. Morning in the Sun
6. Bikes
7. Fruity
8. Lemonade
9. What A Fool Believes
10. Carousel Ride
Rubblebucket Details
Pop
Rub-ble-buck-et [ru-bul-buck-it]
Noun1. A vessel in which workers collect waste materials on a construction site; We need a rubblebucket for all this rubble. 2. A wild art-pop band from Brooklyn, NY; I'm jonesing for the new Rubblebucket album 'Survival Sounds'.3. The condition of having hard nipples, or riding a mean yes wave; He has great Rubblebucket. Verb 4. The act of uncrossing one's arms and letting loose, while strange, new feelings and sounds flood mind and body, leading to uncontrollable dancing, possible injury and definite sweat; Man, we really put the rubble in the bucket last night.
***
My experience with Rubblebucket goes way back – to the summer of 1987, when I was born and first met lead singer and baritone saxist Kalmia Traver, then four. Kalmia was already well on her way to being a multi-instrument prodigy (penny whistle, recorder, alphabet burping), and I was already drowning in the ginormous shadow that she cast just by breathing. When she put our brother in a dress, blonde wig and heels, let me put on his lipstick, then forced his elastic micro-limbs into a diva pose, I knew she was a natural performer.
Kalmia met Alex Toth (band leader, trumpeter, guy, brother-from-another-mother, Jersey) in a latin jazz combo in Burlington, VT. I'm assuming she also dressed him in drag, because he liked her and they became friends, painting the town with their loud horn playing. In 2006, they moved to Boston, where they did respectable things for money. Kalmia nude modeled for art classes, and Alex was hustling marching band gigs at $50 a pop, for which he was required to wear a black shirt and march around for six hours at a time OR NO PAY NO WATER NO DINNER. It was like that scene in Oliver Twist. Naturally, out of this hot, tarry, magical, broke-ass time, Rubblebucket emerged like a huge, slippery, post-afrobeat baby. Alex had met trombonist Adam Dotson at one of these marching gigs, and the three began composing and playing the first songs in Rubblebucket's repertoire. Soon, they were joined by three more friends – guitarist Ian Hersey, drummer Dave Cole, and 15-seater van Puppy – and started taking the Rubblebucket show on the road.
The first time I heard Rubblebucket perform live, two things happened: I realized this was the coolest thing on earth, like the lovechild of a unicorn and the Tom Tom Club, and I asked them if I could sell their merchandise at shows. You know what they say – those who can't do, sell merch. Night after night, standing behind that table of CDs, thongs and beer cozies, while Rubblebucket transformed the crowd from a skeptical wall of people into one big, happy, silly, jiving, open-hearted mass was an unforgettable experience. Their music does that – it just does. You can't know it until you see it. And everyone who sees it, knows it. Like Paste, who said it best: "music that will make anyone with a pulse dance." (I'll annotate this by extending it to you pulse-less readers. You, zombie. I know you're out there.) The Rubblebucket condition has spread, melting cares in its way. It barges in like an escaped rhino and triggers everyone, everywhere, to let loose and feel. Arm-crossing be damned!
I've been to many Rubblebucket shows. But it wasn't until I was mid-crowd in NYC's Bowery Ballroom and heard a guy in front of me say to his friend "the singer looks so hot tonight" (but? Gross? That's my sister?) that I knew Rubblebucket had made it. The experts will tell you that, actually, this was when they released their 2011 album Omega La La, with its headlining tracks "Came Out of Lady" and "Silly Fathers," and reached a whole new, larger audience. Or, when they flew out to LA to play on Jimmy Kimmel Live, and got free pizza and Alex almost puked backstage. Or, when their song "Came out of a Lady" appeared in the movie Drinking Buddies, and I was suddenly one giant leap closer to meeting Anna Kendrick (that's when I knew I had made it). Or, when their green rooms started stocking guacamole. Or, when their 2012 and 2013 EPs Oversaturated and Save Charlie introduced fans to the next and the next evolution of Rubblebucket, and more and more people fell in love. Now, much to my drool and dire impatience, the band is hovering on the knife's edge of their next highly anticipated album release, Survival Sounds (Communion Records, Aug. 2014). Prepare yourself, universe.
Rubblebucket is many things and nothing at all; it's a mindset, a legend, a feeling, a mystery; a mischievous, playful, boundary-smashing blast of sound that you can sit still and wonder at, or turn off your mind and move wildly to. Or both at the same time. As Kalmia said, when she handed me one of her now-famous peanut butter, cheddar cheese, cabbage, honey tacos, "This is the weirdest, most delicious thing you will ever taste." And if you won't take it on my authority, take it on the authority of a small, but reputable publication called Rolling Stone, reporting from Bonnaroo: "Rubblebucket revved up like an indie-rock Miami Sound Machine, dancers, horns and all." And if you won't take it on Rolling Stone's authority, cleave to the words of guitarist Ian: "Our music is like being at a raging party, but in the center of it, there's this beautiful painting that you're staring at, trying to wrap your mind around." Or the words of our dad, Tim Traver: "Kids these days."
- Mollie Traver