Best Rony Seikaly Songs of All Time – Top 10 Tracks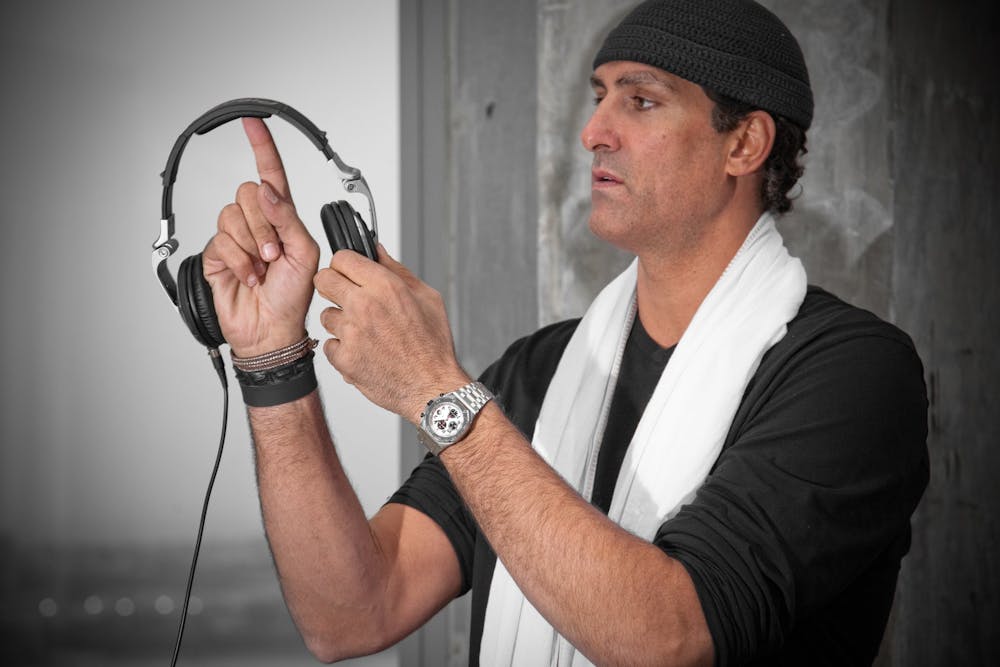 Follow Rony Seikaly!
Follow Rony Seikaly to get alerts about upcoming events and special deals!
Rony Seikaly is known for his spinning moves around the opposing team's defense on the basketball court.
Rony Seikaly has performed in venues such as: Spybar, Nebula, Sound, Space, DC-10, Summit
Without further ado, here are Rony Seikaly top 10 tracks of all time:
1. Mila - Bedouin Remix
2. Flying Circles - Original Mix
3. Magic Nights - Tube & Berger Remix
Rony Seikaly, Eskuche, Tube & Berger
4. Samba Drone - Paco Osuna Remix
5. Bad Boys - Original Mix
6. Won't Stop Now - Original Mix
7. Understand - Gorge Remix
8. Ephemeral - Original Mix
9. Bad Boys Ft Diddy - Matthias Tanzmann Remix
Rony Seikaly, Matthias Tanzmann
10. What For - Luciano Remix
Rony Seikaly, Black Circle, Luciano
Rony Seikaly Details
Rony Seikaly is known for his spinning moves around the opposing team's defense on the basketball court. These skills garnered him the nickname, "The Spin Doctor." In the last few years Seikaly has become known for a different kind of spinning: Music.
The former NBA superstar is not new to music or DJing. Since the age of 14, Seikaly has had a music room in any home he has lived in. Here, Seikaly plays music for friends, parties, gatherings, birthdays. Any type of event, and Seikaly is the one behind the decks. The more friends and friends of friends were exposed to Seikaly's talents, the more he was encouraged to share his DJing skills and selection with the public. Two years ago, Seikaly was convinced to play out for fun, and the DJ rollercoaster ride has not stopped.
"Sports will always be my love. But music will always be my passion," Seikaly--now an in-demand DJ and producer--states.
Seikaly's music background is diverse. This is apparent n his DJing style. Growing up on everything from the Police to Genesis to KISS, Seikaly's family regularly exposed him to classical music. Seikaly has moved with the times embracing disco at its peak during his teenage years, moving to R&B and early hip hop from LL Cool J to Kurtis Blow in the '80s and early '90s, and developing a kinship for electronic music through all its developing stages.
Speaking knowledgeably about various musical eras, Seikaly has an inherent understanding for the music that has inspired him and influenced his unique style. Dubbed "Rony Style" by such electronic music heavyweights as Erick Morillo, Seikaly himself loosely defines it as "happy underground."
"It's underground in the sense that it's not music you are going to hear on the radio," Seikaly explains. "But it is also not music that is going to scare you away. It is happy, sexy club music."
Driving, high energy, and most of all uplifting, Seikaly's passion for the music is threaded through his seamless mixes. Drawing from all the genres he is intimately acquainted with and the DJs whose methods he admires, Seikaly brings in the best of the best. Touches of trance-inflected melody lines, dynamic tribal rhythms, subtle yet memorable vocals, a soulful vibe, and an ever present body-shaking beat all figure into Seikaly's sets. In the course of an evening, one can experience a little bit of Morillo, Danny Tenaglia, Pete Tong, Sven Vath, Behrouz, Paul Oakenfold, Sasha, and Digweed in a Seikaly helmed nightclub.
"Each of those DJs has a distinct style," Seikaly says of the abovementioned influences. "You could walk into a place with your eyes closed and know who is playing. My style is a fusion of all those things."
Pete Tong named Seikaly as one of the most underrated DJs of the year in DJ Times Magazine's 2009 Top 100 DJs, stating that Seikaly was "on fire."
Seikaly himself is possibly the one having the most fun in any nightclub. His enjoyment in playing music and seeing the crowd's reaction is a huge part of the experience. Although Seikaly has been a longtime partner in numerous bars, lounges, and clubs around the Miami area (Bar None, Mynt, Mokai, Club Wall at the W Hotel), his talents go far beyond that locality. LIV and Space (Miami), Lavo (New York), Tao and Marquee (Las Vegas) Spybar (Chicago), Vessel (San Francisco), Pacha (NYC, Marrakech), Playhouse (LA), Queen (Paris), and Amnesia (Ibiza) are a few spots that have experienced Seikaly's sought-after inimitable style.
""When he DJs at LIV, [Seikaly] always brings out the A-list crowd--both socially and musically," states David Grutman, owner and operator of the lavish, high-tech LIV nightclub at the luxurious Fontainebleau Hotel in Miami Beach.
"It's a showcase," concurs Frederic Henri of Paris' infamous hotspot, Queen. "[Seikaly's] talent has made him Queen's 2010 revelation. His following is getting bigger and bigger with each visit. The French are discovering his sound."
Grooving in the booth has extended Seikaly's musical involvement to original productions. Ready with a string of completed, floor-friendly tunes, the first of these, "Come With Me", "Let you go" and "the world is beautiful"--with lyrics by Seikaly--were the first 3 released on Subliminal Records. The next exciting track "Take me Higher" has been announced for this summer along with his very own record Label "Hand Stamp Record".
"[Seikaly] is a raw talent with a great musical ear," says Morillo. "That is why I am excited to put out his first single on Subliminal and unleash him on the world."
Says Seikaly: "I don't want to earn this because of the past. I would like to be expressive, but under the radar, making waves, but not stepping on anybody's toes. I want to earn this because of my music."