Best Richie Santana Songs of All Time – Top 10 Tracks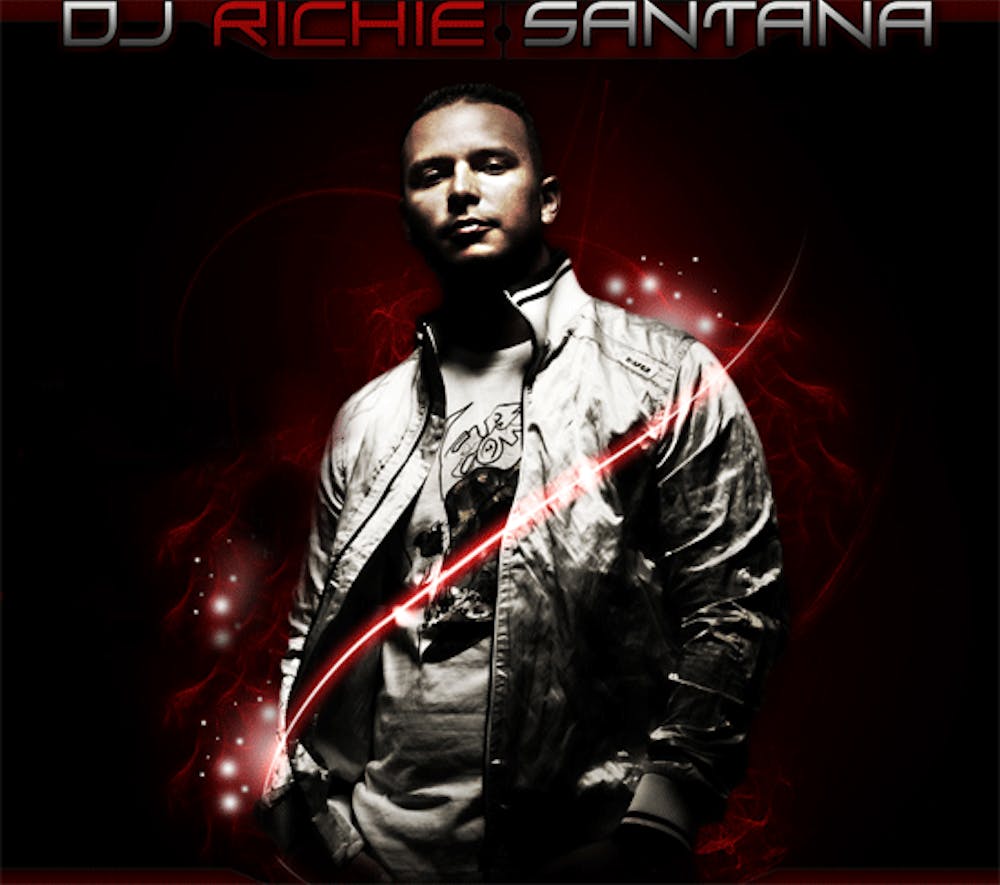 Follow Richie Santana!
Follow Richie Santana to get alerts about upcoming events and special deals!
Richie Santana is no stranger to music.
Richie Santana has performed in venues such as: HQ2 Beachclub, HQ2 Nightclub
Without further ado, here are Richie Santana top 10 tracks of all time:
1. Low Frequencies Part I - Original Mix
Chus & Ceballos, Richie Santana
2. Music Is Freedom - Oscar L Remix
3. Chain Reaction - Richie Santana Remix
Deborah De Luca, Giorgio Rusconi, Richie Santana
4. Based Apps - Richie Santana Remix
Alex Costa, Richie Santana
5. Low Frequencies Part I - D-Formation Remix
Chus & Ceballos, Richie Santana
6. Mind Control
Peter Bailey, Richie Santana
7. Between Us - Richie Santana Remix
DJ Chus, Nuno Clam, Velvet Voice, Richie Santana
8. Music Is Freedom - Latenight @ Evolve Mix
9. Together
10. S950
Richie Santana Details
Pop
Richie Santana is no stranger to music. Having starting DJing at the ripened age of thirteen, Santana began his professional career as a mobile disc jockey, working local house parties, sweet sixteen's and weddings. Not before too long, it was the mirrored balls** and flashing lights of nightclubs that called out to the dj and he landed a weekly gig at Staten Island's Club Morocco.
From his club mixing, Santana became acquainted with Anthony Acid and Brutal Bill, who were known as prominent re-mixers and producers, and spent time in their studio and learning the ropes. Santanas first remix project was the white label version of the Eurhythmics Sweet Dreams, which is now a certified club classic. Following the success of Sweet Dreams, remixing opportunities began pouring in from major labels enabling him to add a touch of his expertise to already mastered records.Santanas unmistakable touch can be heard on countless records by artists such as Faithless, Amber, Mandy Moore, Aaliyah, Lee Ann Rymes, Boy George, Funky Green Dogs, And Donna Summers, just to name a few. As a result of hard work in the studio Richie has had several top ten records on the Billboard Dance chart, including Operatica Melancholy Rose, Gloria Estefan No Me Dejes De Querer, and Lucrezia Looking For Love.
Realizing his passion for making music Richie decided to spend time producing his own records. Some of Richies, early tracks were released on "YOU Records" and was titled appropriately Tribal Pleasures. Tribal Pleasures recieved massive recognition and spins from the likes of known veterans to the game such as Victor Calderone, Steve Lawler, Chus & Ceballos, and Oscar G. His next release which was Drum Control was on the world-renowned label Stereo Productions. This record opened up many doors for Richie and his productions. After this record he became a Stereo artist where began to work on collaborations with artists such as Chus & Ceballos, Victor Calderone, Peter Bailey, Carlos Manaca and Luca Ricci. His next release Low Frequencies was a collaboration with Chus & Ceballos. This record was a huge hit overseas as well as in the US where he was also nominated for Best dance song of the year in Spain.
As of late Richie is has finished some new material for Stereo Productions, which will be a few collaborations were put into the works including with long time friend and fellow DJ Peter Bailey.that include After Hours Rhythm, and Mind Control and a remix for the Columbian tribal masters The Groove makers entitled Echoes From The Jungle. Also in the works are a few collaborations with Victor Calderone, Oscar De Rivera, Peter Bailey, and another record with Chus & Ceballos. Riche has just completed another original production entitled Music Is Freedom that is being shopped around to a few major labels as well as a remix with Pablo Ceballos of Sin City that is on Stereo Productions.
On the DJ front Richie currently holds two the most sought after residencies in the area, Deko Lounge and Pacha NYC. Deko Lounge is Located in central New Jersey, it has become one of the most frequented venues for good house music, and DJs of international status. The DJ Booth that Richie calls his home, has been visited by some of the best names in House Music. Erick Morillo, Danny Tenaglia, DJ Vibe, Roger Sanchez, David Morales, Chus & Ceballos, Superchumbo, Victor Calderone, Oscar G, and Sandy Rivera, are just a few of the disc jockeys that have shared the booth with Richie. Richie has recently been given the monthly residency at Pacha, NYC. If there is any name synonymous with clubbing the name Pacha comes to mind. Richie is eagerly accepting this new accomplishment to showcase his ability as one of the best DJs in the NYC and Internatonal House Scene.
For most DJs this would be enough, but for Richie the sky is the limit. Richies productions and live DJ sets have earned him many international gigs at some of the finest house music venues in the world. He has performed in several countries including Greece, Portugal, Dominican Republic, Mexico City, Paraguay, Bulgaria, Colombia, Montreal, and Chile.On the NY scene Richie has played the Evolve Party at Crobar with Victor Calderone numerous times and is scheduled to a night of his own there very soon. Richies residency at Pacha NYC turned out to be such a hit for the venue that Richie has become one of Rob Fernandez' most regularly used DJs at numerous NYC events such as Asseteria, which was voted best party in America the past two years. His rise to the top has been a result of pure talent and loyalty to playing and producing the finest quality house music. For Richie Santana house music is not just an occupation, it is his passion and his life.
Currently Richie has just joined forces with long time friend Peter Bailey to start a monthly Residency at Pacha NYC called "MindControl", and are set to release a double cd compilation on Stereo Productions with the same title. Check out a full feature on this party in the new Pacha Ibiza Magazine page 82.