Best Party Favor Songs of All Time – Top 10 Tracks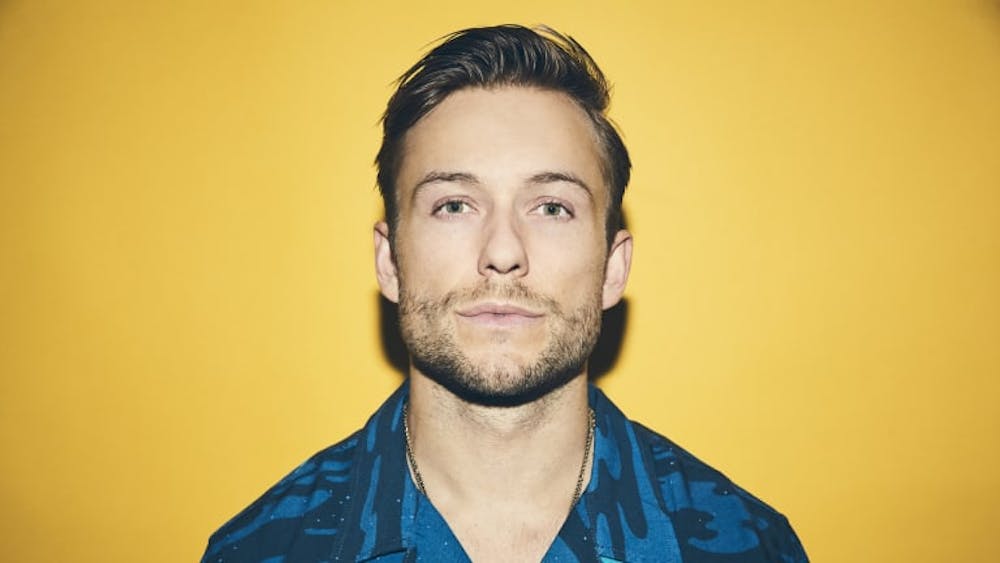 Follow Party Favor!
Follow Party Favor to get alerts about upcoming events and special deals!
Few acts have the innovative character and diverse repertoire of Los Angeles' fastest rising name, Party Favor.
Party Favor has performed in venues such as: Sunset Music Festival, Time, Gilt, E11even, LIV, World, The Ritz Ybor, Daer Nightclub, Beyond Wonderland, Clé Nightclub
Party Favor has played in major festivals like Sunset Music Festival, EDC Orlando, Beyond Wonderland, EDC Mexico, Imagine Festival, Moonrise Festival
Party Favor has upcoming events in Raymond James Stadium, Sunset Music Festival, Beyond Wonderland, EDC Mexico, Imagine Festival
Without further ado, here are Party Favor top 10 tracks of all time:
1. Rake It Up - Diplo & Party Favor Remix
Yo Gotti, Diplo, Party Favor, Nicki Minaj
2. Bap U
3. Work It Out
Party Favor, Good Times Ahead
4. Be Ok
Party Favor, EZI
5. Wasabi
Party Favor, Salvatore Ganacci
6. Chicken Dinner
SKYXXX, Party Favor
7. Wait A Minute
Party Favor, A$AP Ferg, Juicy J
8. Free (with Drew Love) - Party Favor Remix
Louis the Child, Party Favor, Drew Love
9. Scrape (feat. Gucci Mane)
10. ALIEN PARTY
Party Favor, Yung Pinch
Party Favor Details
Electronic
Few acts have the innovative character and diverse repertoire of Los Angeles' fastest rising name, Party Favor. Dylan Ragland took the name Party Favor to show how diverse and unexpected his influence on electronic music can be. The result: an effort that helped pioneer the festival trap genre, turning heads across the globe. Party Favor is currently jumping between groundbreaking remixes for Dillon Francis, Diplo, Major Lazer, and Flosstradamus while creating chart topping original records such as "Bap U" (Mad Decent) and "Booty Loose"(Mad Decent).
Party Favor's "Bap U" has racked up almost 4 million plays on Soundcloud and has made its way into the top 50 iTunes dance charts. It's success led to the making of a music video featuring cameos by Diplo, ETC! ETC!, Ookay, TJR, Brillz, and Seth Green. Following the successful launch of the video, "BAP U" saw national spotlight when featured in a T-MOBILE commercial as well as Warner Brothers recent movie trailer for 'Vacation' (2015). "BAP U" was not the first televised music placement for Party Favor. His remix of Bro Safari and UFO's "Drama" was used for ESPN's 2014 NBA Draft commercial.
Party Favor has also been featured on radio station's like Kiss FM, Power 106 and BBC Radio One, just to name a few. He has performed on some of the biggest stages in North American festivals such as EDC, Ultra, and Tomorroworld! Now, with official work on Spinnin Records, Ultra Records, OWSLA and Mad Decent; Party Favor paves his way into 2015 with booty filled music and everything in between. With international tours through Australia, Brazil, and Japan it is no surprise why Party Favors fan base stretches the world round. Starting in the Fall of 2015 Party Favor will join Cash Cash and Tritonal on an North American tour.
Party Favor's success abroad and at home is no doubt due to the love and support that his music receives. Superstar talent like Skrillex, Diplo, Borgore, DJ Carnage, GTA, Dillon Francis, RL Grime, Bro Safari, DJ Snake, and Flosstradamus consistently drop Party Favor's music because of the great production and amazing energy they bring to every crowd!