Best Nicky Jam Songs of All Time – Top 10 Tracks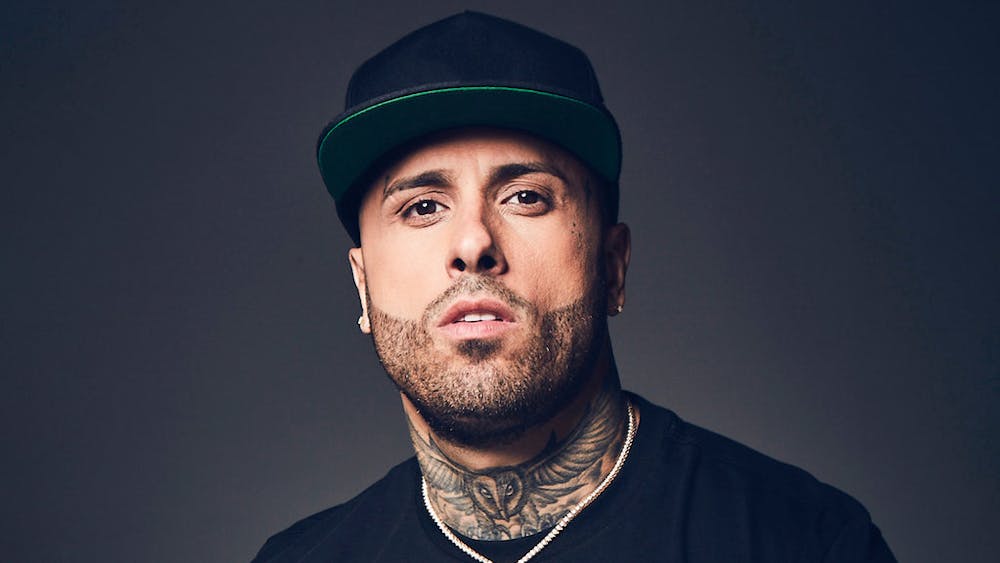 Follow Nicky Jam!
Follow Nicky Jam to get alerts about upcoming events and special deals!
One of reggaeton's most prolific artists, Pina Records affiliate Nicky Jam has collaborated over the years with a long list of performers, including superstars such as Daddy Yankee and RKM & Ken-Y, and he has also released plenty of solo material as well, including popular albums such as Vida Escante (2004) and The Black Carpet (2007).
Nicky Jam has performed in venues such as: E11even, Bill Graham Civic Auditorium, The Observatory, WaMu Theater, Beachclub, Bijou
Without further ado, here are Nicky Jam top 10 tracks of all time:
1. Fan de Tus Fotos
Nicky Jam, Romeo Santos
2. Polvo
Nicky Jam, Myke Towers
3. LEYENDAS
Karol G, Wisin & Yandel, Nicky Jam, Ivy Queen, Zion, Alberto Stylee
4. X
5. Muévelo
6. El Perdón
7. PORFA Remix ( Feat. Maluma, Nicky Jam, Sech) - Remix
Feid, J Balvin, Maluma, Nicky Jam, Sech, Justin Quiles
8. Te Robaré
9. Whine Up
10. Cuaderno
Dalex, Nicky Jam, Justin Quiles, Sech, Lenny Tavárez, Feid, Rafa Pabön
Nicky Jam Details
Latin, Reggaeton
One of reggaeton's most prolific artists, Pina Records affiliate Nicky Jam has collaborated over the years with a long list of performers, including superstars such as Daddy Yankee and RKM & Ken-Y, and he has also released plenty of solo material as well, including popular albums such as Vida Escante (2004) and The Black Carpet (2007). Born Nick Rivera Caminero on February 25, 1980, in the Dominican Republic, he moved with his family to Barrio Obrero, Puerto Rico, at age six. His father is Puerto Rican and his mother is Dominican. Like many of his generation, Jam initially got into the reggaeton scene during the 1990s and made a name for himself on the mixtape circuit. Most notably, he can be heard on some of the seminal mixtapes helmed by DJ Playero around the turn of the century. Early solo albums such as Haciendo Escante (2001), featuring fellow DJ Playero protege Daddy Yankee on the title track, established him as a rising star amid the reggaeton scene, but it wasn't until Vida Escante (2004) that he broke through to a mainstream audience, particularly once the album was re-released with bonus material in 2005. His follow-up album, The Black Carpet (2007), proved similarly popular, spawning his biggest hit to date, "Gas Pela," featuring RKM. Jason Birchmeier, Rovi