Best Napalm Death Songs of All Time – Top 10 Tracks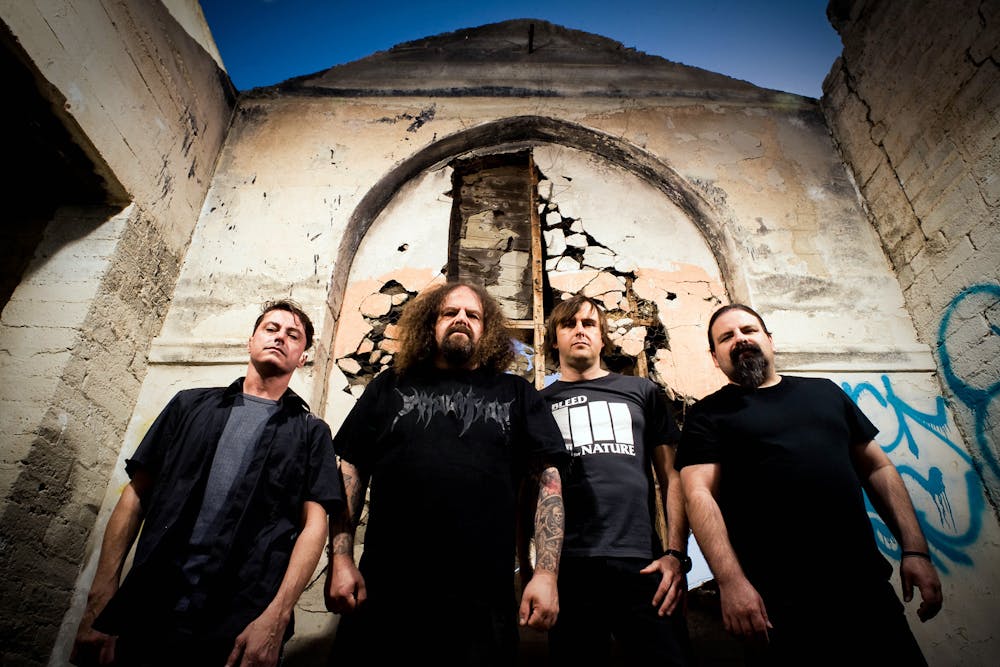 Follow Napalm Death!
Follow Napalm Death to get alerts about upcoming events and special deals!
Napalm Death are an English extreme metal band formed in Meriden, West Midlands in 1981.
Napalm Death has performed in venues such as: Palladium, The Showbox, Marquee Theatre, 3Arena, The Basement East, Belasco, Bluebird Theater, Bossanova Ballroom, Bowery Ballroom, The Depot
Napalm Death has upcoming events in The Showbox, Bossanova Ballroom, Bluebird Theater, Mr Smalls Theatre, Paradise Rock Club, Music Hall of Williamsburg, Bowery Ballroom, Saturn, The Basement East, Mohawk
Without further ado, here are Napalm Death top 10 tracks of all time:
1. The Wolf I Feed
2. Scum
3. Suffer The Children
4. Nazi Punks Fuck Off
5. When All Is Said and Done
6. On the Brink of Extinction
7. More Than Meets The Eye
8. Resentment Always Simmers
9. Instinct of Survival
10. Narcissus
Napalm Death Details
Hard Rock / Metal
Napalm Death are an English extreme metal band formed in Meriden, West Midlands in 1981. While none of its original members remain in the group since December 1986, the lineup of vocalist Mark "Barney" Greenway, bassist Shane Embury, guitarist Mitch Harris and drummer Danny Herrera has remained consistent of the band's career since 1992's Utopia Banished, although, from 1989 to 2004, Napalm Death were a five-piece band after they added Jesse Pintado as the replacement of one-time guitarist Bill Steer; following Pintado's departure, the band reverted to a four-piece rather than replace him.
The band is credited as pioneers of the grindcore genre by incorporating elements of crust punk and death metal, using a noise-filled sound that uses heavily distorted, down-tuned guitars, grinding overdrive bass, high-speed tempo, blast beats, vocals which consist of incomprehensible growls or high-pitched shrieks, extremely short songs and sociopolitical lyrics. The band's debut album Scum, released in 1987 by Earache Records, proved substantially influential throughout the global metal community. According to the Guinness World Records, their song "You Suffer" is the shortest song ever recorded, at only 1.316 seconds long.
Napalm Death have released sixteen studio albums, and are listed by Nielsen SoundScan as the seventh-best-selling death metal band in the United States.