Best Moneybagg Yo Songs of All Time – Top 10 Tracks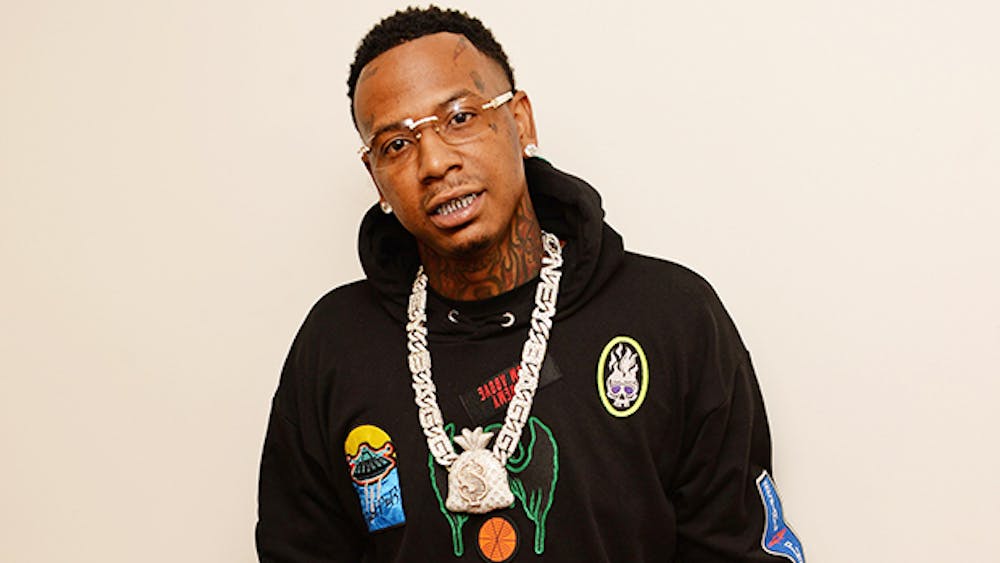 Follow Moneybagg Yo!
Follow Moneybagg Yo to get alerts about upcoming events and special deals!
Moneybagg Yo was born on September 3, 1991 in South Memphis, Tennessee.
Moneybagg Yo has performed in venues such as: Gilt, LIV, Echostage, STORY, NOTO, Drai's Nightclub, Webster Hall, Prudential Center, The Warfield, Big Night Live
Moneybagg Yo has played in major festivals like Rolling Loud, Rolling Loud, Beale Street Music Festival, Dreamville Festival, Rolling Loud, Something in the Water
Moneybagg Yo has upcoming events in Outdoor at the NEC, Rolling Loud, The Pageant, Rolling Loud
Without further ado, here are Moneybagg Yo top 10 tracks of all time:
1. Run It Up (feat. Offset & Moneybagg Yo)
Lil Tjay, Offset, Moneybagg Yo
2. See Wat I'm Sayin
3. Scared Money (feat. J. Cole and Moneybagg Yo)
4. Rocky Road (with Kodak Black)
5. Time Today
6. Wockesha
7. WIG (with Moneybagg Yo)
8. Scorpio
9. Me Vs Me
10. Said Sum
Moneybagg Yo Details
Rap / Hip-Hop
Moneybagg Yo was born on September 3, 1991 in South Memphis, Tennessee. The oldest of three siblings, Moneybagg grew tired of seeing his mom struggle to feed him and his sisters, so he dropped out of High School and began running the streets with hopes to support and provide for his family.
During idle time Moneybagg Yo and his bestfriend Elo began freestyle fun; ELO would tell Moneybagg Yo he truly thought Baggs had what it takes to become a rap star.In 2015 ELO's vision came true when Moneybagg Yo dropped Federal, a mixtape that set Memphis and Tennessee surrounding areas ablaze. But It wasn't until his bestfriend ELO was fatally gunned down in 2015 that Moneybagg Yo began to take rap music seriously. During these painful times Moneybagg Yo penned and released a CD that wore heavy on the hearts of South and North Memphis. The cd was to titled "ELO" (Everybody Lives On) - a tribute to his best friend the late ELO.
Wanting self recognition, in February 2017 Moneybagg Yo released Heartless, a CD that rose the charts and peaked at #18 on Apple Music. Moneybagg Yo then released Federal 3X late in 2017, garnering more critical acclaim.
Moneybagg Yo brings a different style to the game through his creative vision, fashion, solid stage performances, and lyrical story telling.
In early 2016 MoneyBagg Yo was passing out mix CDs and eating Vienna sausages for dinner. Now heavily involved in community events, MoneyBagg Yo frequently visits grade schools and junior high schools to share his story with children, hoping to inspire kids worldwide to never give up on their dreams. Moneybagg Yo continues to work diligently as he takes bigger strides forward in the rap game.