Best Koven Songs of All Time – Top 10 Tracks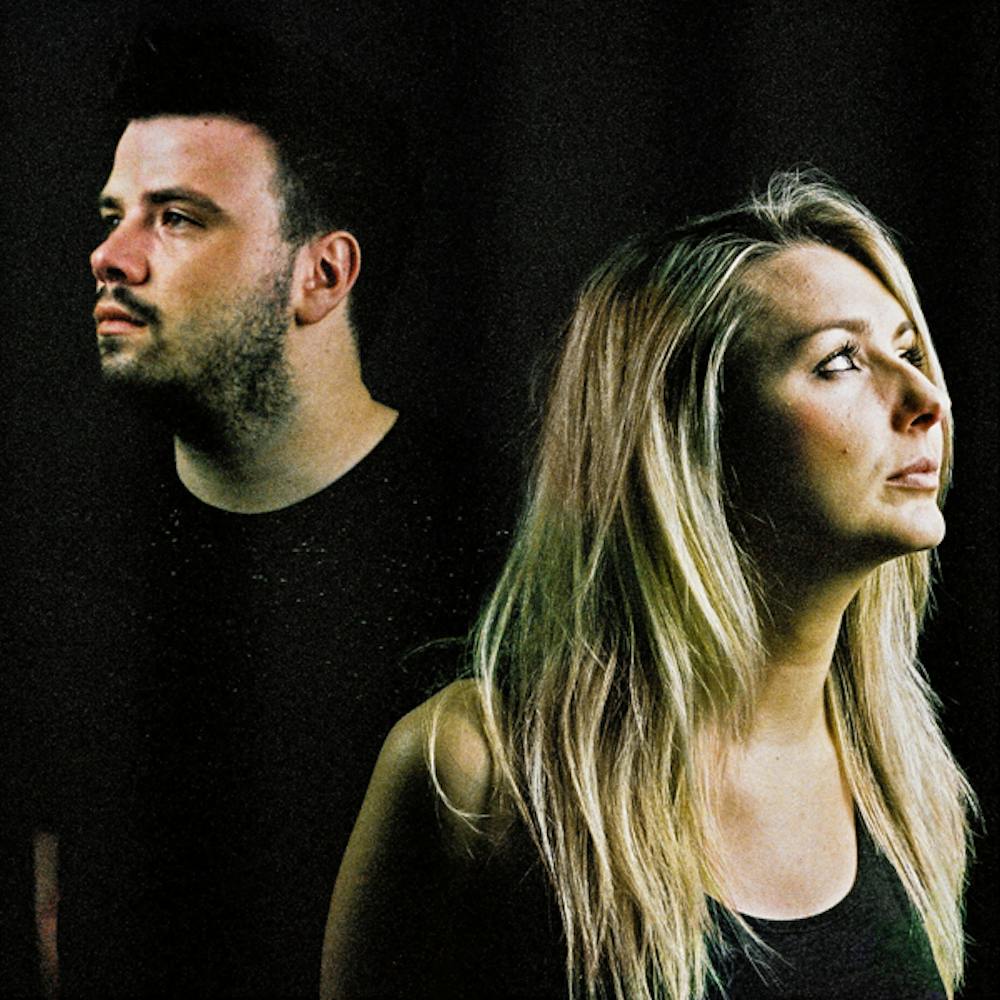 Follow Koven!
Follow Koven to get alerts about upcoming events and special deals!
One of the most unique exciting bass music outfits to emerge in recent times, Koven is the production alias of producer Max Rowat and Katie Boyle. First conceived in December 2011, the Koven project was sparked into life with the 'Wake You Up EP'.
Koven has performed in venues such as: Melkweg, Nocturnal Wonderland, Egg, Timbre Room, ILESONIQ, Tomorrowland
Koven has played in major festivals like Nocturnal Wonderland, ILESONIQ, Tomorrowland
Koven has upcoming events in Nocturnal Wonderland
Without further ado, here are Koven top 10 tracks of all time:
1. Getaway - Koven Remix
2. FEEL
3. About Me
Koven, ROY KNOX
4. All We Needed
5. Take It Away
6. Someone To Love You - Koven Remix
Tritonal, Brooke Williams, Koven
7. Never Have I Felt This
8. Worth The Lie
9. Say What You Want
10. Industrial Strain
Koven Details
Dubstep
One of the most unique exciting bass music outfits to emerge in recent times, Koven is the production alias of producer Max Rowat and Katie Boyle.
First conceived in December 2011, the Koven project was sparked into life with the 'Wake You Up EP'. Instantly making an impact across the scene Koven's very first release saw support some of the scene's most important tastemakers at the time including UKF and Inspector Dubplate. The free download also began the trend for Koven's vice-like grip of the airwaves, seeing support from Radio 1 and XFM as well as Ministry of Sound.
Finding its way into some of the bass music world's most respected sets, it wasn't long before Koven found themselves with a queue of equally talented producers at their door, eager to work with an exciting new production force. Working with Modestep on their track 'Take It All' and featuring on their highly anticipated album Evolution Theory, Koven found themselves supporting on Modestep's UK tour.
On the cutting edge of production as well as performance, Koven's sets held their own - partly thanks to the Alphasphere, a prototype midi controller from NuDesign. The Alphasphere has become an integral part of Koven's live sets and studio work alike - allowing the innovative group to channel their unique blend of epic bass and organic musicality directly to the crowd - creating new ideas in the process.
With their talents in demand, remix requests followed from EDM juggernauts such as Borgore, Hadouken and The Prototypes - racking up millions hits on YouTube and thousands of fans across the globe. Transforming Hadouken's already huge 'Levitate' and into a 140bpm leviathan, Koven's reworking picked over a million views on UKF Dubstep, accelerating the ridiculous momentum of a group on the rise. Not content with having them just remix Hadouken, Ministry of Sound also enlisted the help of Koven to produce a track for the Hadouken album, putting them in the company of household names such as Noisia, Loadstar and Drumsound & Bassline Smith. Outside the world of music, original Koven production also found its way into Ministry of Sound and Nissan's collaborative project 'The Nissan Juke Box' with a track titled 'Urban Forms'.
After making a name for themselves with the free 'Wake You Up EP' and remix work, in March 2013 the time had come for Koven to drop what was unbelievably their debut release. Released on Futurebound's Viper Recordings, an outlet renowned for its ability to find new talent, 'More Than You' announced Koven as a new, formidable force on the EDM radar. A blend of melody, contorting bass and the unforgettable vocals of Kate Ashton, 'More Than You' solidified Koven's style, earning them thousands of new fans and over one million UKF views in the process. The single featured remixes from Drum and Bass dancefloor kings DC Breaks and support from Radio 1's Zane Lowe, 'More Than You' began the next phase of Koven's take over of the dance music scene. An integral part of the Koven sound, Toontracks' sponsorship and their Superior Drummer suite has also become an integral part of the Koven sound, helping to produce the epic, yet live style the group has become so famous for.
Gaining recognition at a rate of knots with their organic yet precise production, Koven went from strength to strength with the release of 'Make It There'. Once again combining live instruments, raw vocals from Folly Rae and soaring melodies all wrapped up in polished production, 'Make It There' recreated the magic once again, and included a remix from Viper Recordings' very own The Prototypes. This record saw continuing support from Zane Lowe and also saw the duo perform their first ever Live Lounge for Crissy Criss one Radio 1xtra.
Building on their unprecedented solo success, Summer 2013 saw further remix interest for one of EDM's most exciting duos, with Koven lending their hand at reworking the summer anthem Juventa - 'Move Into Light feat. Erica Curran'. Keeping the ethereal vocals of the original and fusing them with textured bass, Juventa's energetic dance number was transformed into an epic, hands in the air Dubstep track that only Koven could produce.
Now, Koven is ready to begin another exciting instalment with the arrival of Katie Boyle - one of dance music's most talented, original vocalists. Featuring on labels such as Mainframe Recordings and Audioporn as well as teaming up with accomplished producers including including techstep mammoths Fourward, High Maintenance and liquid heavyweights Hybrid Minds, Katie has rightly gained a reputation for both her extreme versatility and vocal ability.
The first official release from Koven's accomplished new line up, the epic 'Another Home' and haunting 'Petrichor' see soaring soundscapes, live instruments and deep bass complimented by Katie's awe inspiring vocals. Featuring all the hallmarks of the unmistakable sound that has set Koven apart from the congested Dubstep arena, the 'Another Home' underlines Koven's position as one of the most original, talented production teams in the scene. After catching the attention of Jagermeister in the summer of 2013, 'Another Home' has also been selected to be featured on Jagermiester's new Walkabout Project, taking their ongoing sponsorship deal with the brand to another level. Across 27 venues, Jagermeister have distributed 1000 tokens for free downloads, further spreading the Koven name.
Summer of 2014 saw Koven have their biggest show to date, Mainstage at Exit Festival in front of 40,000 people alongside acts such as Rudimental and Skrillex. This coincided with a full diary of festival dates across the summer including Audioriver, Home Festival, Secret Garden Party, Campus Festival, Run To The Sun and many more.
This busy summer lead up to the release of their Debut EP 'Hereinafter'. This EP was split into two parts and was released on: 19/10/14 & 02/11/14. Part One saw over 1 million hits on the premier uploads alone before the release of Part Two, 2 weeks later with the view count increasing by the tens of thousands daily.
Back on remix duties Koven completed a remix for Kokiri's 'Retrospect' which was released via Big Beat / Atlantic in the US and Minsitry Of Sound in the UK. This remix saw huge support including plays by
Koven are already well into the 2nd half of producing their next EP and is expected in June of 2015.