Best Jagged Edge Songs of All Time – Top 10 Tracks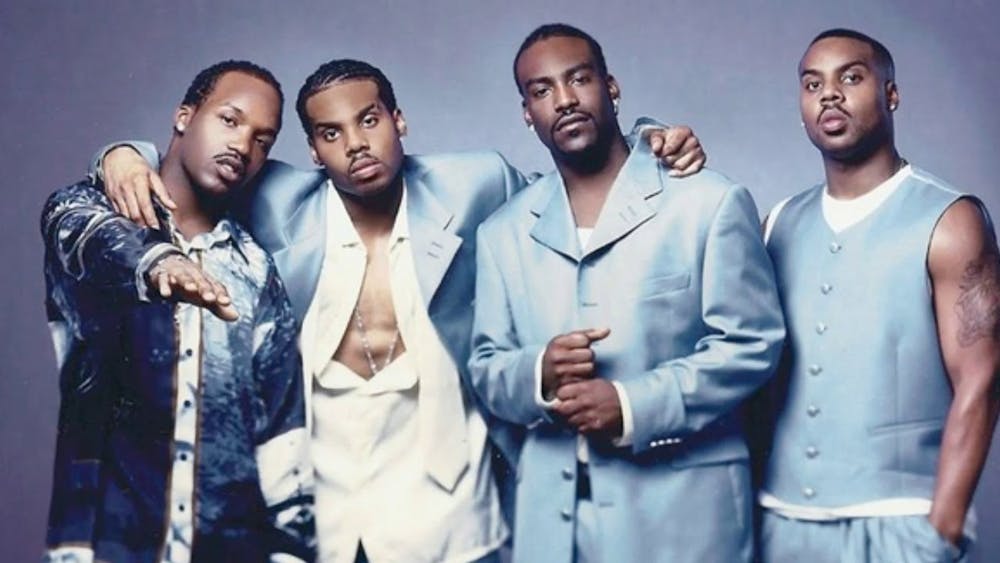 Follow Jagged Edge!
Follow Jagged Edge to get alerts about upcoming events and special deals!
Jagged Edge (made up of twin lead singers Brian Casey, Brandon Casey, Kyle Norman and Richard Wingo) began their mainstream recording career in 1998 with the album A Jagged Era which went gold and featured the hit singles, "I Gotta Be" (which reached #11 on the R&B charts and #23 on the Hot 100) and "The Way That You Talk." Following their debut album Jagged Edge released their breakthrough album J.E.
Jagged Edge has performed in venues such as: Aretha Franklin Amphitheatre, Ballpark Village, Bridgestone Arena, Chesapeake Employers Insurance Arena, The Chicago Theatre, H-E-B Center at Cedar Park, James L Knight Center, Michigan Lottery Amphitheatre, ONE Musicfest, Ovens Auditorium
Jagged Edge has played in major festivals like ONE Musicfest
Jagged Edge has upcoming events in Aretha Franklin Amphitheatre, James L Knight Center, ONE Musicfest
Without further ado, here are Jagged Edge top 10 tracks of all time:
1. Where the Party At (feat. Nelly)
2. Let's Get Married (feat. Run) - ReMarqable Remix
Jagged Edge, RUN, Lamarquis Jefferson
3. I Gotta Be
4. He Can't Love U
5. Let's Get Married
6. Promise
7. Walked Outta Heaven
8. Put A Little Umph In It
9. So High
10. Good Luck Charm
Jagged Edge Details
R&B
Jagged Edge (made up of twin lead singers Brian Casey, Brandon Casey, Kyle Norman and Richard Wingo) began their mainstream recording career in 1998 with the album A Jagged Era which went gold and featured the hit singles, "I Gotta Be" (which reached #11 on the R&B charts and #23 on the Hot 100) and "The Way That You Talk." Following their debut album Jagged Edge released their breakthrough album
J.E. Heartbreak in 2000. The album went double platinum and featured the hit singles "Let's Get Married," "He Can't Love You" and the #1 hit single "Promise." The group's platinum selling third release Jagged Little Thrill was released in 2001 and included the #1 hit single, "Where The Party At." Jagged Edge's fourth album Hard, was released in 2003. The gold-selling album featured the hit single, "Walked Outta Heaven." Their fifth album Jagged Edge was released in 2006. The album went gold and featured the hit single, "Good Luck Charm."
Jagged Edge have been nominated for several American Music Awards, BET Awards, Grammy Awards and won two Soul Train Awards in 2001 for Best R&B/Soul Album for J.E. Heartbreak and Best R&B/Soul single for "Let's Get Married."