Best Flo Rida Songs of All Time – Top 10 Tracks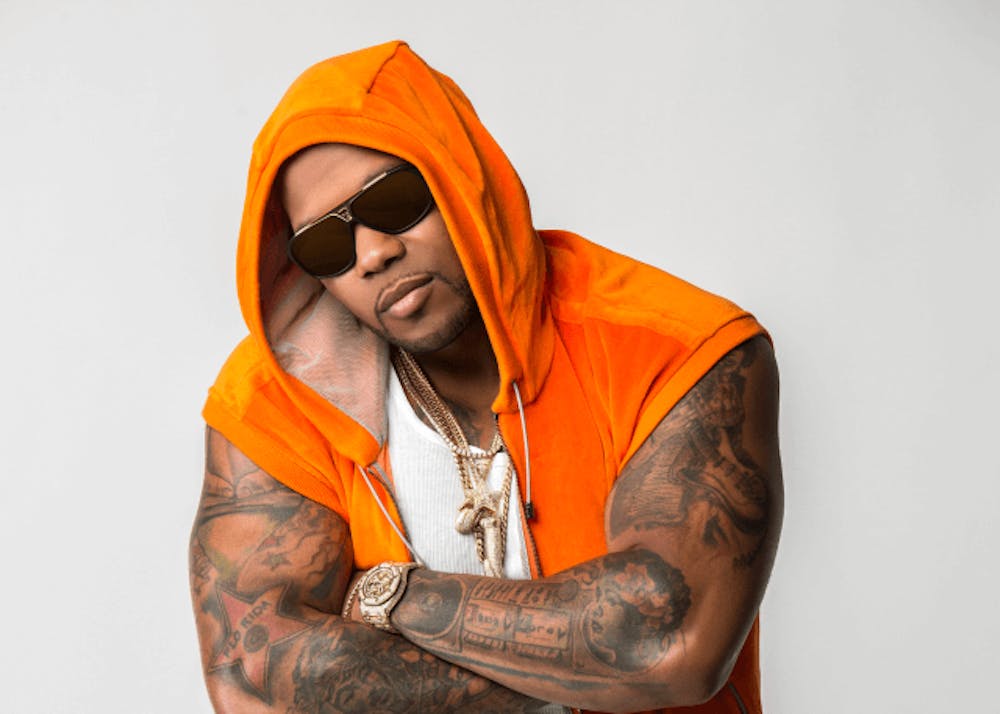 Follow Flo Rida!
Follow Flo Rida to get alerts about upcoming events and special deals!
Discovering new talent is often a daunting task; however, when the formula is complete, all parts, synergetic, the sky is the limit.
Flo Rida has performed in venues such as: Daer Nightclub, E11EVEN, The Grand, Tao Beach, Marquee Nightclub, LIV, Jewel, Hakkasan, Marquee Theatre, Amalie Arena
Flo Rida has played in major festivals like Wonderstruck, Golden Sand, Lovers and Friends Festival
Flo Rida has upcoming events in Wonderstruck
Without further ado, here are Flo Rida top 10 tracks of all time:
1. Low (feat. T-Pain)
2. Wild Ones (feat. Sia)
3. Whistle
4. Right Round
5. Good Feeling
6. My House
7. Club Can't Handle Me (feat. David Guetta)
8. GDFR (feat. Sage the Gemini & Lookas)
Flo Rida, Sage the Gemini, Lookas
9. I Cry
10. I Don't Like It, I Love It (feat. Robin Thicke & Verdine White)
Flo Rida, Robin Thicke, Verdine White
Flo Rida Details
Electronic, Pop, R&B, Rap / Hip-Hop
Discovering new talent is often a daunting task; however, when the formula is complete, all parts, synergetic, the sky is the limit. With a noted machine behind him, coupled with his distinct originality, Flo Rida has captured the attention of many while simultaneously making a significant impact early in the game.
Flo Rida has already garnered more accolades than most artists see in their entire career. Months before his Poe Boy/Atlantic Records debut, "MAIL ON SUNDAY," is even released, his explosive first single, "Low," has shot to the top of nearly every chart—Top 40 radio, Billboard's Hot 100 chart and Hot RingMasters chart, Soundscan's Digital Song chart, iTunes, Napster, Rhapsody, MySpace, MTV's TRL, BET's 106 & Park. And this is only the beginning!
Born the youngest boy amongst seven girls, the 28-year-old Carol City, FL native (born Tramar Dillard) learned the value of patience at a young age. Although his parents split when he was young, Flo's father, a multi-talented musician, inspired his son to express himself through music. Several of his sisters also formed a local gospel group. But tragedy struck when one of his sisters died from complications due to bronchitis. "When my sister passed away, I woke up and realized what I had to do," says Flo Rida. "I was the only boy of seven siblings, all sisters, and growing up without my father. I realized that I needed to make the most of my time on earth. I want to utilize all of my God-given talents and give back in a way that others can benefit. My mother is so strong and I always admired her for her strength and showing me that by sacrifice and being level-headed that anything is possible."
When Flo was in ninth grade, he began rapping with a group called the Groundhoggz. To this day, he still considers himself part of the group. As to the group's name, Flo Rida says, "Without being grounded, you have nothing to stand on. Nothing lasts long if you don't start from the ground up."
The Groundhoggz found local success in the late '90s, selling mixtapes and opening shows for rappers including Scarface. Hoping to spread his group's name past his hometown, Flo Rida received an offer he couldn't turn down. Flo Rida's brother-in-law had been the hype man for Luke Skywalker of 2 Live Crew. At age 18, Flo Rida became the hype man for Fresh Kid Ice of 2 Live Crew and quickly set out on a nationwide tour.
While gaining significant exposure across the country, Flo Rida caught the attention of DeVante Swing, formerly of the famed R&B group Jodeci. "After I got off tour [with Fresh Kid Ice], I got the chance to pass my demo to DeVante," says Flo Rida. "He heard it and wanted to fly me out to Los Angeles that day. I ended up flying out the next day, and stayed in L.A. for three years."
But even under DeVante's wing, Flo Rida struggled to make his mark in Los Angeles. "I was literally on the streets, at times promoting myself by myself," says Flo Rida. "I always had the drive to push my own music. People tend to help you more when they see that you promote yourself. They know you're serious then."
In early 2006, hesitant to leave Los Angeles until he had successfully landed a record deal, Flo Rida decided to return to Miami after having received calls from Poe Boy Entertainment's CEO E-Class. Flo Rida had known E-Class for sometime, thanks to one of his sisters. E-Class had Flo Rida's demo and had begun to create buzz in the South. Soon after his return, Flo Rida signed with Poe Boy Entertainment and just months later signed with Atlantic. "That was the greatest moment of my life," Flo Rida recalls. "I had been working so hard for so long. I had jobs in construction, I worked in warehouses, I'm talking about some of the bummiest jobs. But those were all the sacrifices I made by putting my money towards my music, and it finally paid off."
For the next year, Flo Rida worked diligently on his debut album, "MAIL ON SUNDAY," which will be released on Poe Boy/Atlantic March 18, 2008. Flo Rida enlisted the production prowess of well-known hit makers like Timbaland, The Runners and J.R. Rotem. He's also recruited a who's who of A-list collaborators like Lil' Wayne, who appears on the street savvy "Guns And Roses," Yung Joc, who is featured on the raucous party anthem "Furniture," where the two rappers trade verses about tearing up the club, and Timbaland, who shows up on Flo Rida's second single, "Elevator."
On the cut "Showin' Love," Flo Rida shows a different side of his rap persona by crafting an introspective song that pays homage to the friends who he trusted most in his life and those who are no longer around to share all of his recent success. "All My Life" is another track that digs deeper into Flo Rida's psyche as he describes the passing of his sister. "My sister was a great inspiration to my situation because I know she loved and now I don't get a chance to see her cause she's gone," he says. "I felt like me not having a choice when I'm going to leave, that I have to take advantage of every day so I make sure to give 100 percent towards my music."
With a highly successful start, Flo Rida has already had a major impact on the mainstream in 2008. "I approach music from a universal level and not just a neighborhood feel," he explains. "I always try and come from the left field, but still stay somewhere where everyone can relate."