Best Agents Of Time Songs of All Time – Top 10 Tracks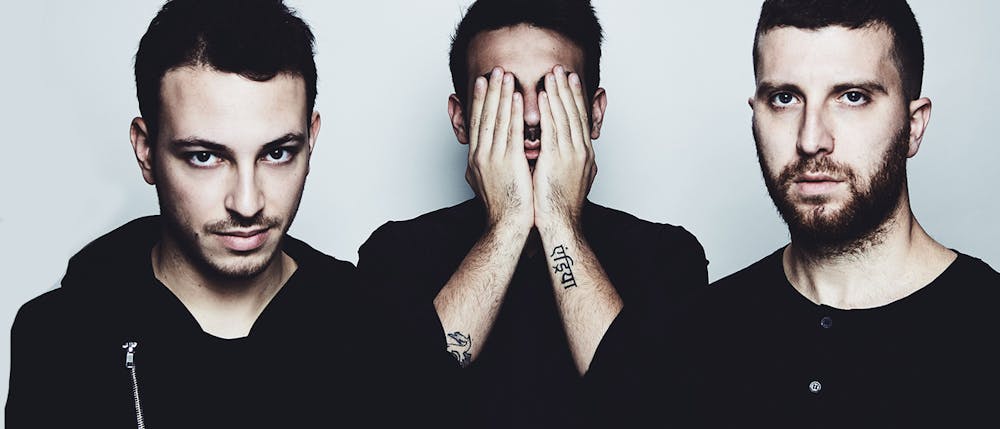 Follow Agents Of Time!
Follow Agents Of Time to get alerts about upcoming events and special deals!
Andrea Di Ceglie, Fedele Ladisa and Luigi Tutolo are the Agents Of Time. Andrea Di Ceglie, Fedele Ladisa and Luigi Tutolo are the Agents Of Time.
Agents Of Time has performed in venues such as: Audio Discotech, Quantum, Rex Club, Watergate, 1015 Folsom, Nocturnal Wonderland, The Midway, Bar Standard, Input, IT Beach
Agents Of Time has played in major festivals like Nocturnal Wonderland
Without further ado, here are Agents Of Time top 10 tracks of all time:
1. The Mirage
2. Drain
3. Dream Vision
4. Northern Lights
5. Buchla's Dreaming - Agents Of Time Remix
6. Interstellar Cowboy
7. Santiago
8. Nothing Like You - Agents Of Time Remix
Stephan Bodzin, Luna Semara, Agents Of Time
9. Midnight Drive
10. Under Control
Agents Of Time Details
Electronic, House
Andrea Di Ceglie, Fedele Ladisa and Luigi Tutolo are the Agents Of Time.
Andrea Di Ceglie, Fedele Ladisa and Luigi Tutolo are the Agents Of Time. Formed in July 2013, the ambitious Italian outfit quickly released their inaugural full length album "Spread The Word" on British label Stem Records (May 2014). Soon after, they strike again with the highly acclaimed EP "Polina", delivered on Jennifer Cardini's imprint Correspondant, receiving massive support from the likes of Tale of Us, Dixon, Tiga, Agoria, John Digweed, Stephan Bodzin and Miss Kittin. In 2015, the trio's innovative soundscape landed again on the French label with the "Emperor" EP (May) and the single "Lotus Flower" on Correspondant's compilation (June). The following year saw another major step with the release, on Maceo Plex's iconic label Ellum, of their EP "Magma", whose gem "Obsidian" was quickly crowned as an outstanding dancefloor anthem. Their pioneering sound creativity also shines and blazes through when they step into remix duty. Their reworks of "Traces" from the Danish band WhoMadeWho, "Zulu" from techno legend Stephan Bodzin or the single "Fire on the Moon" from Sailor & I, all demonstrated their stunning capacity for reinterpretation. The uniqueness and complexity of the Agents of Time's sonic signature arises from a powerful and original blend of electronic, progressive, techno and ambient textures, and is rooted in a creative artistic process which combines meticulous studio work and multiple "live" tested performances. The Agents of Time's live act is characterized by the use of analog instruments, making each stage show unpredictable and unique in its kind. Their common desire is to brave limits and to share with others the pulse of enjoyable freedom which led them to perform at internationally recognised festivals (mostly with live acts, but also often DJ sets), such as Amsterdam's DGTL and ADE, Barcelona's Off Sonar and Mexico's BPM Festival, and even with the Tonhalle orchestra of Zurich as well as in famous clubs around the globe. This year, the launch of their own label "Obscura", with a strong, magnetic and complex 4-track EP entitled "Day One" opens a further landmark chapter in Agents of Time's journey of constant self-reinvention. The future is unwritten and much more is yet to come: nothing is left to chance, all is entrusted to time.