Best Vanjee Songs of All Time – Top 10 Tracks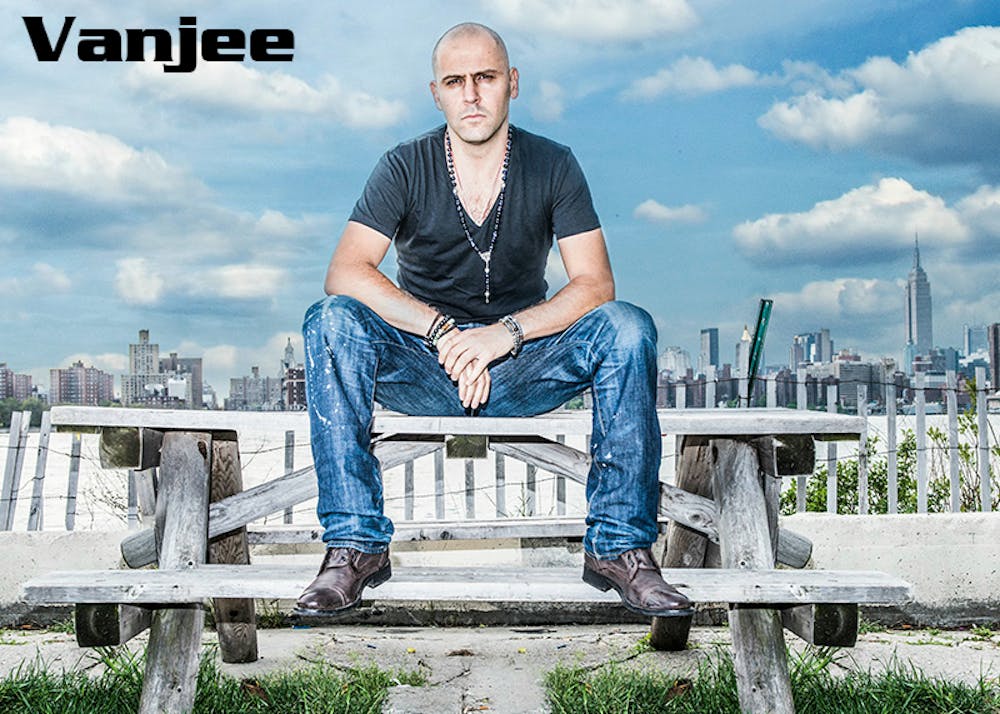 Follow Vanjee!
Follow Vanjee to get alerts about upcoming events and special deals!
The term "a DJ's DJ" has been applied frequently as of late to anoint artists who are really setting dance-floors on fire and garnering respect.
Vanjee has performed in venues such as: Sound, 1 OAK, Basement, Island Gardens, Tropicana Pool at The Roosevelt, Wall at the W
Without further ado, here are Vanjee top 10 tracks of all time:
1. Follow Me - Vanjee & Alex S Mix
Aly-Us, Alex S, Vanjee
2. Whole Lotta Love (feat. Matt Beilis) - Jared Dietch Remix
Vanjee, Mark Alston, Matt Beilis
3. No More - Original Mix
Vanjee, Nadav Vee, Mark Alston
4. Jackin
5. So What the Funk - Original Mix
6. Strummin - Original Mix
7. Next Reality
Vanjee, m.O.N.R.O.E.
8. So Excited - Jean Claude Ades Remix
DJ T., Vanjee, Jean Claude Ades
9. Mend - Original Mix
Jean Claude Ades, Vanjee, Elsiane
10. So Excited
DJ T., Vanjee
Vanjee Details
The term "a DJ's DJ" has been applied frequently as of late to anoint artists who are really setting dance-floors on fire and garnering respect. However, in this case, we have a people's DJ.
Meet Vanjee - a devoted electronic music DJ, label owner and producer who comes from New York City. Vanjee is best described as a multi-faceted musician able to deliver a strong and charismatic performance to a diverse global audience. Traveling the world, doing what he loves most; playing music for fun, making new friends and creating lasting memories.
Also an innovative music producer, Vanjee has worked with well-known labels such as Get Physical, Saved Recordings and Stereo Productions in addition to spearheading his own label, Global Viberation that launched in 2008. Some of his latest tracks include "Jackin" from the Miami 2015 WMC compilation by Chus & Ceballos label and "So What the Funk" released under Saved Recordings. These are just some of several productions and collaborations in the works for 2015.
It was at an early age and in his native home of Israel that Vanjee first discovered music and his passion for it. His influences came through music he grew up listening to in the home, including middle eastern ballads to his fathers favorite rock 'n' roll tracks from the Rollingstones, Joe Cocker and Jimmy Hendrix. By the age of 12 he was already spinning at local parties and events and had accumulating a collection of his own records carefully acquired through the countries back-system markets. It was finally, at the age of 21 that Vanjee decided to pursue his dreams of playing globally by moving to New York.
Within the first few years of playing, Vanjee quickly embarked on a path he still treads today, frequenting well-known dance clubs from around the globe including Club Space and LIV from Miami, Space Ibiza and Marquee New York, Sound Night Club in Los Angeles, Tao Las Vegas, Pacha Barcelona and Blue Marlin Ibiza to name a few. These performances compliment his present day residency at NYC's Provocateur nightclub. His open-mindedness to trying new cities, venues and crowds has been instrumental in not just building a fan base, but relationships around the world. Family, friends and fans alike have relinquished the typical dance-floors to follow him to more exotic parties like Miami's WMC, Ibiza's legendary Music On, The BPM Festival in Mexico and the Nevada desert for Burning Man.
Vanjee represents a unique perspective, an artist with many dimensions to his persona and talent. He has the ability to draw in an intimate floor at Provocateur NY with cutting-edge house music as well as blast out marathon tech-house sets in the new powerhouse club, white isle import, Space Ibiza New York. He then heads south to serenade the beautiful women of South Beach and after a quick rest, off to a booth where he has really shined as of late–Space Miami's famed Terrace where he's been banging out some of the most powerful Sunday morning after-hours sets in recent memory.
While so many artists are eager to find what works and stick with it, Vanjee avoids complacency like the plague. The variation in his musical direction, sometimes within the same weekend, defies the common "cookie-cutter" approach DJs are applying to their sets nowadays.
"I only play for fun, and my greatest high comes from the people and the vibe I feel from them".
Vanjee plans on spending more time in the studio this year, producing music, as-well as continuing to play for his fans and supporting the growing underground movement within the electronic music scene.