Best Underworld Songs of All Time – Top 10 Tracks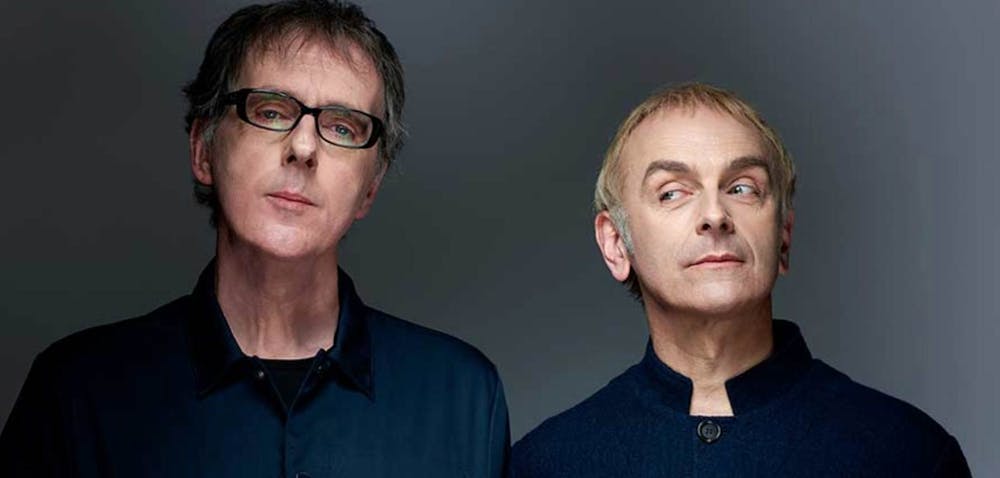 Follow Underworld!
Follow Underworld to get alerts about upcoming events and special deals!
Underworld became one of the most crucial electronic acts of the 1990s via an intriguing synthesis of old and new.
Underworld has performed in venues such as: Rebel, Shrine, The Warfield
Without further ado, here are Underworld top 10 tracks of all time:
1. Born Slippy (Nuxx)
2. Born Slippy (Nuxx) - Radio Edit
3. 8 Ball
4. Jumbo
5. Cowgirl - Remastered
6. Two Months Off - r18 DAT July 2001b id 1 R89
7. Sola Sistim
8. Two Months Off
9. Underneath the Radar
10. Dark And Long - Dark Train
Underworld Details
Electronic, House, Trance, Techno
Underworld became one of the most crucial electronic acts of the 1990s via an intriguing synthesis of old and new. The trio's two-man frontline, vocalist Karl Hyde and guitarist Rick Smith, had been recording together since the early-'80s new wave explosion; after two unsuccessful albums released as Underworld during the late '80s, the pair finally hit it big when they recruited Darren Emerson, a young DJ hipped to the sound of techno and trance. Traditional pop song forms were jettisoned in favor of Hyde's heavily treated vocals, barely there whispering, and surreal wordplay, stretched out over the urban breakbeat trance ripped out by Emerson and co. while Smith's cascade of guitar-shard effects provided a bluesy foil to the stark music. All in all, the decision to go pop was hardly a concession to the mainstream. The first Underworld album by the trio, Dubnobasswithmyheadman, appeared in late 1993 to a flurry of critical acclaim; the trio then gained U.S. distribution for the album with TVT. Second Toughest in the Infants, the group's sophomore LP, updated their sound slightly and received more praise than the debut. Unlike the first, the LP also sold well, thanks in part to the non-album single "Born Slippy," featured on the soundtrack to the seminal film Trainspotting.
The roots of Underworld go back to the dawn of the 1980s, when Hyde and Smith formed a new wave band called Freur. The group released Doot-Doot in 1983 and Get Us out of Here two years later, but later disintegrated. Hyde worked on guitar sessions for Debbie Harry and Prince, then reunited with Smith in 1988 to form an industrial-funk band called Underworld. The pair earned an American contract with Sire and released their debut album, Underneath the Radar, in 1988. Change the Weather followed one year later, even though little attention had been paid to the first. By the end of the decade, Underworld had disappeared also.
As they had several years earlier, Hyde and Smith shed their skin yet again, recruiting hotshot DJ Darren Emerson and renaming themselves Lemon Interrupt. In 1992, the trio debuted with two singles, "Dirty"/"Minneapolis" and "Bigmouth"/"Eclipse," both released on Junior Boys Own Records. After they reverted back to Underworld, 1993's "Rez" and "MMM...Skyscraper I Love You" caused a minor sensation in the dance community. Instead of adding small elements of techno to a basically pop or rock formula (as many bands had attempted with varying success), Underworld treated techno as the dominant force. Their debut album, Dubnobasswithmyheadman, was praised by many critics upon release later in 1993 and crossed over to the British pop charts. Hyde, Smith, and Emerson impressed many at their concert dates as well; the trio apparently relished playing live, touring Great Britain twice plus Japan, Europe, and the annual summer-festival circuit, where their Glastonbury appearance became the stuff of legend.
Dubnobasswithmyheadman was released in the U.S. in 1995 after being licensed to TVT Records. During the rest of the year, Underworld were relatively quiet, releasing only the single "Born Slippy." Finally, Second Toughest in the Infants appeared in early 1996 to much critical praise. The trio gained no small amount of commercial success later in the year when "Born Slippy" was featured on the soundtrack to Trainspotting, the controversial Scottish film that earned praise from critics all over the globe. Underworld also remained busy with Tomato -- their own graphic-design company responsible for commercials from such high-profile clients as Nike, Sony, Adidas, and Pepsi -- and remixing work for Depeche Mode, Björk, St. Etienne, Sven Väth, Simply Red, and Leftfield. Emerson continued to DJ on a regular basis, releasing mix albums for Mixmag! and Deconstruction. Though Underworld's 1999 LP Beaucoup Fish was a bit of a disappointment critically and commercially, the band continued to tour the world. The live album Everything, Everything followed in 2000, after which Emerson left to continue his DJ career. A Hundred Days Off, Underworld's first LP as a duo since 1989, was released in mid-2002.