Best Sunshine Jones Songs of All Time – Top 10 Tracks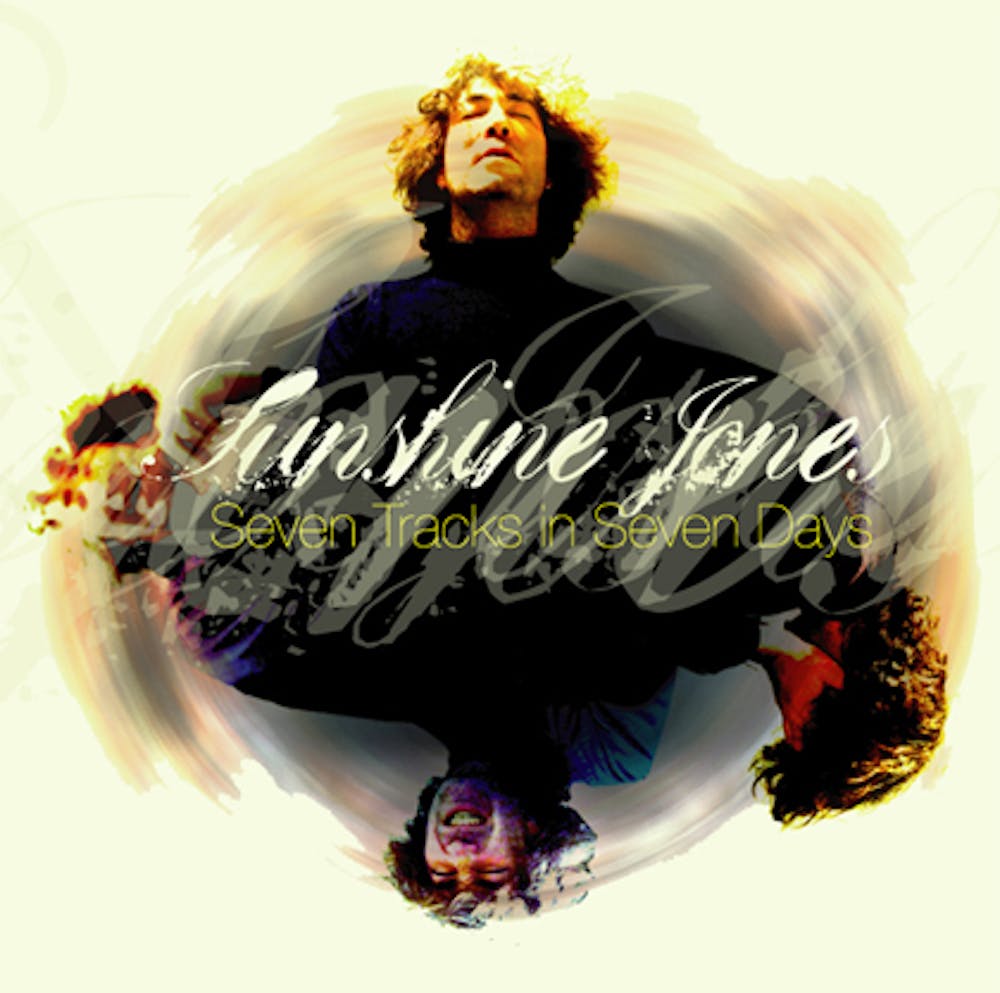 Follow Sunshine Jones!
Follow Sunshine Jones to get alerts about upcoming events and special deals!
After 15 years on the scene Dubtribe Sound System, San Francisco's pioneering live sound system disbanded at the beginning of 2006.
Sunshine Jones has performed in venues such as: Avant Gardner (Mirage), The Midway, Spin, Great Northern, Monarch, F8, Monkey Loft, Quartyard
Without further ado, here are Sunshine Jones top 10 tracks of all time:
1. Ballet Du Saboteur
Sunshine Jones, Mastercris
2. Same Mistakes - Soul Minority Remix
3. If You Wouldn't Mind - Tiger Stripes Remix
Sunshine Jones, Tiger Stripes
4. I Believe - Stripped Dub
5. Warm Sun On My Face - Sascha Dive's Sun Worshipper Remix
6. If You Wouldn't Mind - Less Hate & Valentina Black Remix
Sunshine Jones, Less Hate, Valentina Black
7. Home
8. Same Mistakes - Extended Version
9. The Sun
10. I Can Feel Warm Sun On My Face
Sunshine Jones Details
After 15 years on the scene Dubtribe Sound System, San Francisco's pioneering live sound system disbanded at the beginning of 2006. Born out of the Bay Area's fertile house music scene, Dubtribe established themselves as an East Coast rave fan favorite and one of the American dance music scene's most endearing live acts.
Packed in a van along with a variety of percussionists Sunshine and Moonbeam Jones set the standard for grassroots touring on the American rave circuit with their inspirational performances. Melding breakbeats, deep house, organic percussion, and positive vibes years before the popularity of 'electronica' and influencing the likes of European contemporaries such as The Chemical Brothers, this former husband-and-wife duo have produced some some of the deep house community's most loved anthems of the past several years such as "El Regalo de Amor' for Guidance Recordings, Top 5 UK dance chart hit "Equitoreal", and the international smash "Do It Now".
In the emotional wake of this dissolution of his personal and professional partnership, Sunshine Jones locked himself in his studio for seven days, armed only with an armful of beloved analog music machines, some hand percussion, and a microphone and emerged with his debut solo album, Seven Tracks In Seven Days, for King Street Sounds/Nite Grooves. Seven Tracks in Seven Days is one man's love letter to the raw, stripped down, yet emotional music that captured a generation's heart, mind, and soul. Inspired by the likes of Chicago house music legends Frankie Knuckles, Marshall Jefferson, Robert Owens, Mr. Fingers, and Ron Hardy, Seven Tracks… shows a rarely seen 'electronic' side of Sunshine Jones, one hidden by years of Dubtribe's lusher, more organic productions. To check out the album go to
http://www.kingstreetsounds.com/sunshinejones/
Performing at Sullivan Room on Friday, April 27th to celebrate the release of Seven Tracks In Seven Days, Sunshine Jones takes a moment to shed some light on where he's at post-Dubtribe, the making of Seven Tracks… and where he's going from here.
It's been over a year since the book closed on Dubtribe Sound System's farewell tour. How's life as a solo artist?
Feels good. (In light of the successes of the past) I've really only begun to come into my own as a DJ and an artist in the last few years. I've spent most the '00 decade so far watching and listening and waiting. (Up until recently) it hasn't felt like the right time, and I was an emotional mess (after Dubtribe's completion), so I've spent my time learning a lot about other kinds of music, working on myself personally, and doing my Sunday Soul radio show on a very cool 'community internet radio station' called 90hz.org. Just getting my thing together, taking baby steps, and ready to put myself out there.
Since Dubtribe ended, you've done some touring on your own. How have you found your experience doing solo shows, post-Dubtribe?
As a solo performer I've been pleasantly surprised to discover that not only are there people (at the shows) who wanna dance and are ready to be vulnerable on the dance floor, and as I suspected, some may come because they know the name of the band I used to be in, yet they stay and they dance all night because we're in the middle of an amazing renaissance for electronic music right now.
Everything is changed; how we get the music, how we mix the music, who makes the music, and what you have to do in order to get your music out there. All you have to do today is scratch the surface and a thousand interesting tracks come flying out. We're not limited in any way anymore, and anything goes. I love that.
Did you have a mentor or someone who inspired you to get into producing?
No. Dubtribe was such a singular experience that even when people wanted to help I don't think I could have accepted it. We were an island, and that may be why we aren't doing that anymore.
Nowadays I am still pretty much a loner. I like to work alone, and I like to be alone and have as much quiet as possible. There's a lot of crap in my head all the time, and I like to go through my process to find calm, and quiet so I can make music. I'm really only happy when I'm making music. The rest of the time I am a very very moody guy.
Now you are making music as Sunshine Jones. How did things evolve?
Really, after Dubtribe decided to end it's career, and my marriage ended I didn't make any music. I just sat there looking at the blank arrange window in Logic asking myself "why?" over and over again. I'd always made music for the "scene" and felt like I didn't have anything to say about that any more.
I wasn't happy with that, I heard music in my head all the time, but when I went out to dance it was boring. Seeing bands was even more boring...I would leave after the 2nd or third song because no matter how clever the band, it's all really the same shit after a couple of tunes. I was really lost and pretty shut down.
Finally, after a series of personal conversations with a dear friend of mine I decided to challenge myself. I thought that if I gave up I was a loser, and if I continued to do that same thing over and over again expecting it to be different (like get a new singer and continue as Dubtribe) that I might be an even bigger fool than I thought I was.
So the last few years for me have really been about rediscovering what I even like about house music, clubs, dancing, and mixing records. I'm have a blast, and feeling really good about it.
You have recently recorded the new album Seven Tracks In Seven Days for King Street Sounds' NiteGrooves imprint. What was your concept behind it?
To be frank, I just wanted to pull my head out of my ass and get back to what was important to me. I had no idea how to do that. So I started with some equipment I love (808, 909, Juno 60, 303), locked myself in the studio and wrote some music.
This completely opened my eyes to making music for myself, about myself, and coming from a place of vulnerability which I don't think I really ever touched on before. While Dubtribe made some pretty personal records, they were always "Dubtribe" records.
What other new music projects are coming our way from you?
I really love what I'm doing with my new label Treehouse Muzique (http://www.treehouse-music.com) . I've just been traversing a lot of ground, and spending most of my energy and time working on my DJ sets and willingness to open up emotionally and creatively. I write new songs and sing them every time I play, and I'm not held up by the process, or held back in any way. I just keep learning.
I've also got a new single, "It's All In My Head" coming out on Doc Martin's SubLevel label this Spring, which I'm very excited about.
And I'm in the process of putting together a very special edition of King Street's Mix The Vibe compilation series.
Who do you like to collaborate with and why?
No. I hate it. While Dubtribe often played with guest percussionists live over the years and I still occasionally work with a percussionist, Michael Sultan, when I play out, I've never been into the collaborative process in the studio. Everything on the album was produced, manipulated, and created by me.
What producers and labels are inspiring you right now?
I really love what's going on in Berlin and Sweden right now, even in the Netherlands. People like Stockholm Cyclo, Timewriter, Microstar and Lindstrom are really beautifully changing everything right now. I think that the complete reinvention of electronic music is wonderfully inspirational. I also adore what Jason (DJ Spun) has done with Rong. I am feeling Blackjoy, Frontera, and all the new dirty disco heads. They have really got me up and dancing. Then of course I am deeply moved by what Francois K. has been doing with DeepSpace, and Doc Martin is on fire right now. I'm telling you, these are completely inspirational times for electronic music.
I understand when you DJ it something more than just mixing tracks together. Tell us about how you perform.
I was using CD players for a while but got super frustrated with how limiting they are. So I bailed and started mixing with Traktor DJ studio. I use my laptop, and reedit and reloop and remix the songs on the fly. I tried using Ableton Live, but for me, it sucks. You have to play all your songs at the same tempo. Well... you can cheat and create these bumps up and down where your tempo changes, but it's totally not DJ-like at all, and I didn't think it was very much fun. With Traktor I'm actually mixing in the traditional sense, but I run that into my mixer, and bring a mic, effects, and Michael my drummer and we tear things apart, strip them down, and rework everything as we go. It's so much fun. I haven't had this much fun mixing music since I first got a pair of turntables.
What are your favorite places/venues to play in the US? In the rest of the world? Any favorite moments across that long career of yours?
I love Tokyo. I just adore it there. Japan is a fascinating country, but really what's best about Tokyo is playing for the Japanese people. The sound systems are incredible, and the people really know their music. It's so refreshing.
I love Australia. Notably the club called Sugar in Adelaide. Amazing people, wonderful club. They've taken me in and made me their own, and I love them right back with all my heart.
As far as the US goes, I've been very thoughtful about where I play and who I play with. I would do anything for Doc, and so playing with Doc Martin is always amazing. The same is true for Rob Paine. I recently played in Philly with him and his crew and it was totally mind blowing. I am doing a 4 part residency right now at Club 5 in Washington DC for Tim and Hooman from M3. The first one was just last week, and it was superb. I had no idea that DC felt deepness and could take a real challenge like that. I was so inspired and delighted.
San Francisco is also coming back together. I was actually out dancing at Garth and Jeno's Back2Back party last weekend and lost my shit completely. We're pulling it back together. I'm really proud of San Francisco. We've been through some seriously rough times in the last decade, like everyone has, and it's so touching and beautiful to see people let go, and come out to get down all over again.
What are you looking forward to by gracing the decks in NYC?
I'm really looking forward to coming back to New York. I love New York City, and have a lot of friends and family there. Mainly I'm looking forward to playing with Onionz and Joe. Those guys were right there when things started for me, and I am so happy to be playing with them. We've all been through a lot, and this should be a really wonderful night.
I wouldn't say that I "grace the decks" actually. I'm just going to do my thing, and move the crowd with my heart and my records. I love what I do, and I love to do it. I encourage everyone to come out, open up your ears, and get down with us.