Best Sean Paul Songs of All Time – Top 10 Tracks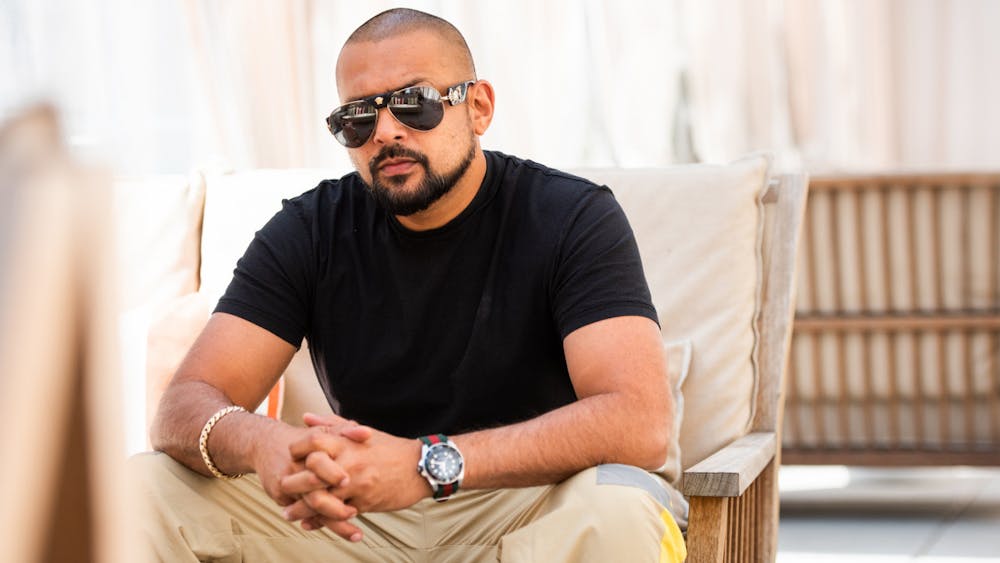 Follow Sean Paul!
Follow Sean Paul to get alerts about upcoming events and special deals!
Sean Paul Henriques, a native of Jamaica, was multitalented growing up.
Sean Paul has performed in venues such as: LIV, E11EVEN, Avant Gardner (Great Hall), STORY, Dickies Arena, The Novo, The Observatory, Mr Jones, Ak-Chin Pavilion, TD Garden
Sean Paul has played in major festivals like California Roots Festival, Golden Sand, ILESONIQ, Lovers and Friends Festival
Sean Paul has upcoming events in O2 City Hall, First Direct Arena, O2 Academy Brixton, Motorpoint Arena Cardiff, Motorpoint Arena Nottingham, O2 Academy Glasgow, AT&T Center, The Cynthia Woods Mitchell Pavilion, Isleta Amphitheater, Zappos Theater
Without further ado, here are Sean Paul top 10 tracks of all time:
1. No Lie
2. Temperature
3. Go Down Deh (feat. Shaggy and Sean Paul)
4. Get Busy
5. UP
6. Dynamite (feat. Sia)
7. She Doesn't Mind
8. I'm Still in Love with You (feat. Sasha)
Sean Paul, Sasha, Jeremy Harding, Murray Elias
9. Contra La Pared
10. Mad Love
Sean Paul, David Guetta, Becky G
Sean Paul Details
Electronic, Pop, R&B, Reggaeton, Rap / Hip-Hop
Sean Paul Henriques, a native of Jamaica, was multitalented growing up. Besides the obvious artistic side, Sean Paul was a talented athlete. He actually represented his native country in various international competitions for swimming and water polo. Although this may be a shock to his American listening audience, it isn't for his family back home. Both of his parents were noted athletes, and encouraged him to compete early on. However, Sean Paul's mother was also a renowned Jamaican painter, and encouraged him on an entire different level. She pushed him to pursue his other love, music.
Reggae has always been a part of the Jamaican culture. Sean Paul grew up listening to reggae, which is one of the styles of music that inspired him to "move" as he puts it. In his early teenage years, another style of music was introduced to him. The style was hip-hop. There were a few artists at that time that performed this type of music, which was named dancehall reggae. Of the few that were doing it, St. Stitchie, Major Worries, and Supercat were major influences for Sean Paul. While Sean Paul developed his own sound and began writing his own songs, he started making important connections. He met Cat Coore, another artist, who was impressed with his abilities and talent. Cat Coore brought a young Sean into the studio to record some demos.
Inspired by the experience, Sean Paul started performing at barbecues and other local events. He began perfecting his sound and performing skills until he was noticed by an up and coming producer named Jeremy Harding. Jeremy also owned 2 Hard Records. The two teamed up to record "Baby Girl" in 1996. The track was an instant smash throughout Jamaica and gave Sean Paul all the opportunity he would need. Countless doors opened for the young artist that further triggered his desire to succeed.
Striving for a full-length album, Sean Paul went back into the studio with Jeremy Harding and released "Infiltrate" in 1998. This album was just what Sean Paul needed to be heard state side. Songs from Infiltrate was heard in New York and Miami, further solidifying Sean Paul's feeling. There was an audience for the music that was his passion.
With an American market and no limit to his potential, Sean Paul released "Stage One" in 2000. This record produced two singles on the Billboard top 100 chart at the same time. This made him the first Reggae artist to ever accomplish this feat, and landed him a spot as the #3 Reggae artist of the year by Billboard. "Stage One" was also named the #4 Reggae album of the year. It also landed him a spot to perform on the Hot 97 Summer Jam, an annual hip-hop and R&B concert. Sean left the audience wanting more with each performance, and that's exactly what he gave them.
"Dutty Rock" was released in 2002 with very high expectations. Needless to say, it didn't disappoint. Songs like "Gimme the Light" and "I'm Still in Love With You" led the way for the successful release. Soon Sean Paul was collaborating with countless artist including Busta Rhymes, Clipse, Jay-Z, and DMX. It seemed as if everything Sean put his hands on was an instant hit. Sean Paul now has a loyal fan base awaiting his next recording, which, if history repeats itself, will be bigger and better than the last.