Best Rza Songs of All Time – Top 10 Tracks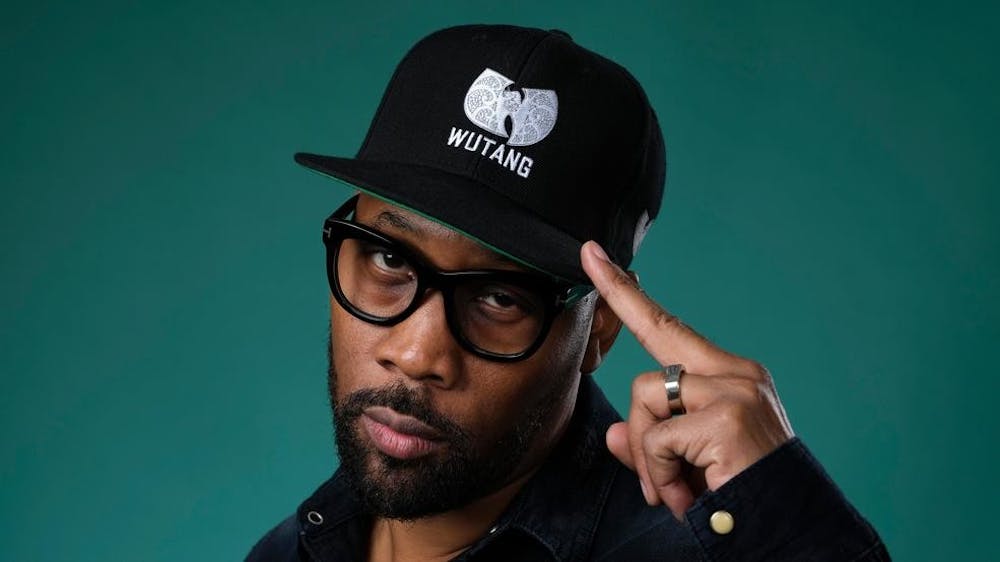 Follow Rza!
Follow Rza to get alerts about upcoming events and special deals!
RZA is the Wu-Tang Clan's chief producer.
Rza has performed in venues such as: Venu, Oakland Arena
Without further ado, here are Rza top 10 tracks of all time:
1. Grits
2. Quentin Tarantino
3. Breathe (feat. RZA) [Liam H and Rene LaVice Re-Amp]
4. Breathe (feat. RZA) - René LaVice Dark D&B Remix
5. Plug Addicts
6. Biochemical Equation
Wu-tang Clan, Rza, MF DOOM
7. Old Man
Masta Killa, Ol' Dirty Bastard, Rza
8. Fatal
9. Trouble Shooting
Rza, Bobby Digital, Shot
10. Kung Fu Suite - From 'Minions: The Rise of Gru' Soundtrack
Rza Details
Rap / Hip-Hop
RZA is the Wu-Tang Clan's chief producer. Also known as the Abbott, Prince Rakeem, Rzarector, Bobby Steels and Bobby Digital he was born as Robert Diggs. RZA first surfaced in the rap game during the early '90s as a member of the rap group All In Together Now, a group from Staten Island, New York which also contained fellow Wu-Tang members such as GZA/Genius and Ol' Dirty Bastard.
Following All In Together Now, he signed to the famous rap label Tommy Boy under the name Prince Rakeem. He issued his first EP Ooh We Love You Rakeem in 1991. A video for the song Ooh We Love You Rakeem was also made and sent to music television stations.
After his deal with Tommy Boy he formed the Wu-Tang Clan together with his fellow members. After a huge underground buzz surrounding the hit Protect Ya Neck he was able to sign the group to Steve Rifkind's Loud Records.
RZA, as a producer, is responsible for many Hip-Hop influential classics such as the group's 1993 debut Enter The Wu-Tang 36 Chambers, which is considered to be one of the most influential albums in it's genre. Since that album he has created countless solo albums for the group, plus three more group albums.
Outside of the Wu-Tang Clan and family he's also a wanted producer. He has created wonderful songs for legends such as the late Notorious B.I.G. and Big Pun.
In 1995, RZA became the Rzarector, forming the group named Gravediggaz together with Prince Paul, Frukwan and the late Poetic. Their debut album 6 Feet Deep was received as a classic.
RZA has never released a true RZA album; however he does have two albums out but under his alter ego named Bobby Digital. The first Bobby Digital album, In Stereo, created a whole new sound in Hip-Hop. Bobby Digital sophomore album, Digital Bullet, was released in 2001 and spawned the hit La Rhumba.
Ghost Dog: The Way Of The Samurai was the first soundtrack RZA ever created. It contained stunning verses by the Wu-Tang family and friends over vintage RZA beats. For the director Jim Jarmusch he not only created the soundtrack for the movie, but also the score. It's not going to be his last project in the movie business since he's working together with Quentin Tarentino, of Resevior Dogs & Pulp Fiction fame, on his fifth movie, Kill Bill.
In 2003 RZA brought his talent to another continent, Europe, for his compilation that features European artists over his beats. The project named The World According To RZA was received as a success in Europe and especially Germany.
The RZA's first true solo album is set to drop in 2003. Be prepared.