Best Roger Shah Songs of All Time – Top 10 Tracks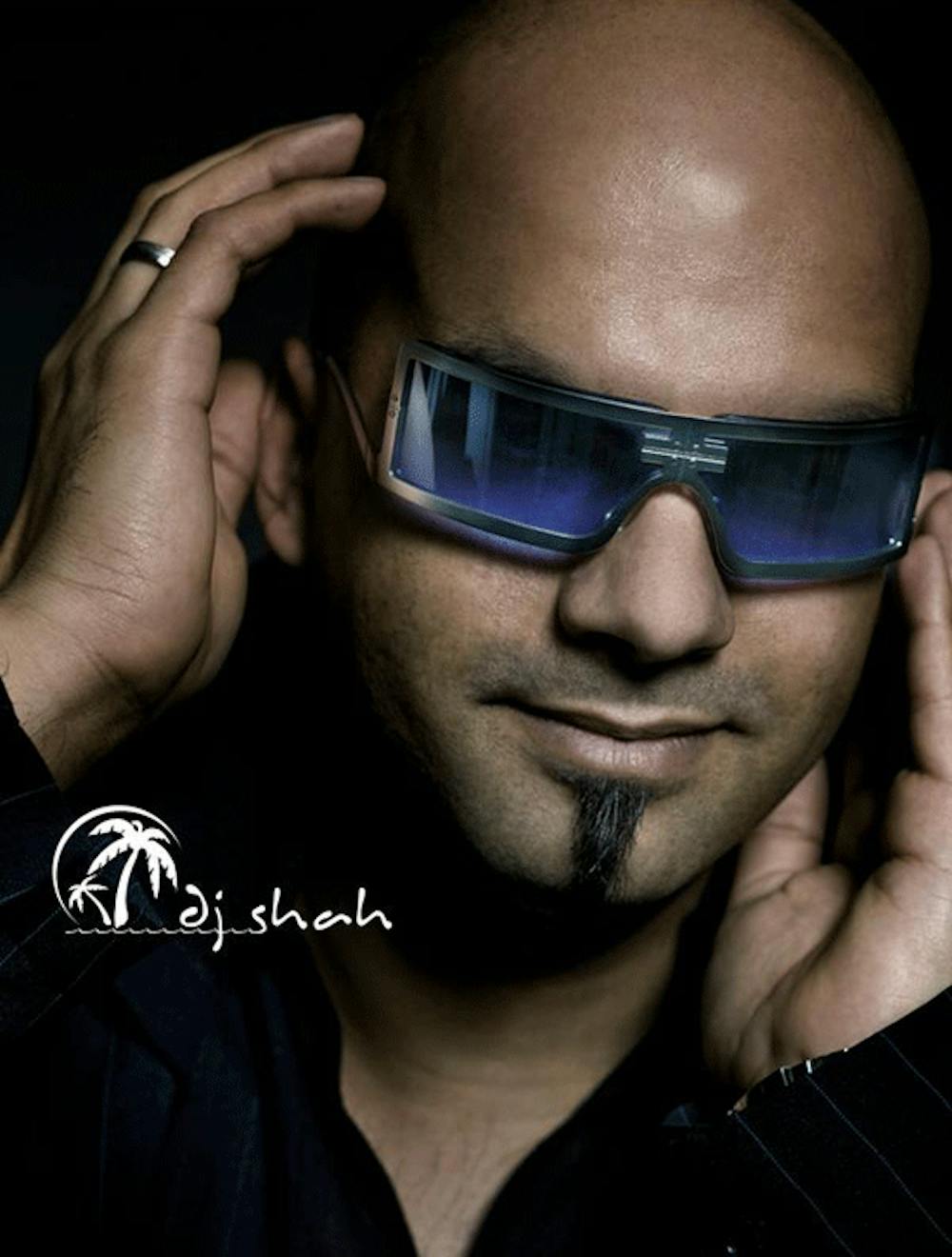 Follow Roger Shah!
Follow Roger Shah to get alerts about upcoming events and special deals!
ntro: On stage, clad in his trademarkwhite, he is impossible to miss or mistake.
Roger Shah has performed in venues such as: The Church, Zouk
Without further ado, here are Roger Shah top 10 tracks of all time:
1. White Sand - Roger Shah Uplifting Remix
Sunlounger, Roger Shah
2. For The One You Love
Roger Shah, RAM, Natalie Gioia
3. Take Me Back
Roger Shah, Kristina Sky, Emma Shaffer
4. Malam - Richard Durand Remix
Dennis Sheperd, Roger Shah, Richard Durand
5. Perfect Love
Aly & Fila, Roger Shah, Adrina Thorpe
6. Twisted World (ASOT 1010)
Roger Shah, Rene Ablaze
7. Twisted World (ASOT 1011)
Roger Shah, Rene Ablaze
8. We Are One
Dennis Sheperd, Roger Shah, Adam Is A Girl
9. Firebird
Roger Shah, Jukebox 80s
10. Unbreakable - Sunlounger Remix
Aly & Fila, Roger Shah, Susana, Sunlounger
Roger Shah Details
Electronic, Trance
ntro: On stage, clad in his trademarkwhite, he is impossible to miss or mistake. Wireless keyboard in onehand, an ever−ready clutch of his own productions in the other, hislive crowd−interactive performances have brought a new apex experiencefor club and festival goers worldwide. In 2009 this unequalled approachwas reflected in DJ Magazine`s Top 100 chart, where he moved up fromhis `08 debut position of no.58 to no.21. As a music producer he`sscaled the heights of national charts and with 5 artist albums &compilations released in the last 2 years alone, he is very possiblythe most prolific trance musician working today. His name is RogerShah...
Early History:
Born in Esslingen insouthern Germany, Roger first began to hit his production stride in hisnative country in 1999 putting out the tracks `Claps`, `The Mission`& `Tides of Time`. In 2003 his `High` release was signed by VirginRecords imprint Nebula. This marked his first non−domestic release andover the course of the next 5 years he inked productions to a range ofheavy−hitting trance labels − ones that came to include Anjunabeats,VANDIT & Black Hole.
The Armin Connection:
In 2007 Arminnamed Shah`s `Who Will Find Me` release as his favourite track of 2007.Having heard the demo of its follow up, Van Buuren saw massivecrossover potential in the track and made contact in early 2008 to askif Shah would like to collaborate on it. The result was the Chris Jonessung `Going Wrong`. A national top 5 smash in The Netherlands, thetrack went on to become one of the biggest selling trance singles ofthe year. From there Magic Island Records − Shah`s primary label movedfrom his own stable to that of one of Armin`s industry−leading ArmadaMusic.
Magic Island Records:
An imprint forboth Roger`s own material and that of likeminded producers, MagicIsland releases have quickly become fixtures in the CDJs of the world`sbiggest spinners. Notable up and coming names like Ralph Fritsch, DJCosmo, Kim Svard and Walsh & McAuley have all had releases on thelabel.
`Songbook`:
The M.I. deal`s quickestproduce of the Magic Island/Armada deal was Roger`s first artist album,`Songbook`. Hugely received by both press and fans alike, it was muchpraised for its innovative dual club mix and acoustic version approach.Singles taken from it like `Don`t Wake Me Up` and the aforementioned`Going Wrong` & `Who Will Find Me` (a Top 20 ASOT Tune of the Yearin `08) proved to be particularly popular.
Live & DJ Performances:
In late2008 Shah took the decision to change his artist name. Dropping the`DJ` prefix, he revised it to Roger Shah − a move that signalled a moveaway from straightforward DJ sets. His successive live−on−stage moreconcert themed ones have brought a sea change to how trance music ispresented to an audience. Many countries around the world have alreadyborn witness to this, among them Mexico, Sydney, Ibiza, Argentina,Ukraine, Poland, & India, with Roger performing at tent−pole eventsincluding the ASOT400, I Love Kiev, Gatecrasher`s NYE & JudgementSundays.
Pseudonyms & Side Projects:
Inaddition to his own−name tracks, Roger has also produced under a matrixof other sun−tipped aliases. Notable among them are his `pka` DJ Shah,High Noon at Salinas, Magic Island & Savannah. Shah is also onehalf of the Anjunabeats released act Purple Moods, Black Hole projectGlobal Experience and ASOT`s Black Pearl, whose `06 − `09 spanningsingles `Coral Sea`, `Java`, `Bounty Island` and `Rise` generated muchadditional interest in Shah`s solo productions.
Sunlounger:
Sunlounger is withoutdoubt Roger`s best known nom de plume. It was under this handle that hereleased the `Another Day on The Terrace` long−player in 2008. Itreached No.1 on Dutch iTunes` `all−music−genres` chart and spawned foursingles: `In & Out`, `Aguas Blancas`, `Crawling` & `WhiteSand`. The project become so celebrated that Roger expanded Sunloungerinto a live act − a performance of which was featured on Armada`sArminOnly DVD. It was this experience that he credited with his latterwholesale move into live Roger Shah performances. In 2009 Rogerreleased the Sunlounger follow−up `Sunny Tales`. Its progeny singlesincluded `Catwalk`, `Mediterranean Flower`, `Change Your Mind` and themuch−revered `Lost` − a track that took the illustrious Single of the2008 title on the A State of Trance radio show..
`Magic Island: Music For Balearic People` − The Compilations:
Roger`s compilation series has so far seen two outings (2008 &2009) with a third outing slated for Q2 2010. Encapsulating everythingRoger stands for musically, their intrinsically White Island trancesound has sound−tracked an uncountable number of clubbers holidays.Roger typically uses the compilations as first−listen holders forfuture singles & collaborations with Vol.2 including hook−ups withSignum, Judge Jules & Amanda O`Riordan and Tenishia.
`Magic Island: Music For Balearic People` − The Radio Show:
Broadcasting weekly, Magic Island − Music For Balearic People is a 2hour radio show carried by the famous DI.fm station and is currentlybeing syndicated to many other countries, most recently includingMexico and Jordan. Presented by Roger every Friday between 21.00 GMT(22:00 CET), it showcases him playing melodic trance through the firsthour with the 2nd focusing on Balearic, chillout and Dream trance.
Remixes:
Shah has reworked tracks forlegendary vocalists like Sarah McLachlan and Nadia Ali. He`s alsoremixed tunes for a litany of trance−masters including Tiësto, ArminVan Buuren, Mark Norman, York, Cosmic Gate, Josh Gabriel, Johan Gielen,System F, The Thrillseekers, Solarstone, Three Drives, Matt Darey &Oceanlab. Most recently Roger has rewired Andain`s `Beautiful Things`and Richard Durand`s `Always The Sun`.