Top 6 Best Nightclubs in Fort Lauderdale, FL
[2021 GUIDE]
Here's the list of the best clubs in Fort Lauderdale that you should definitely check out.
Daer Nightclub
Best nightclub in Fort Lauderdale!
Located in Seminole Hard Rock Hotel & Casino Hollywood comes DAER Nightclub. It is a 44,000-square-foot, indoor-outdoor complex bringing the newest nightclub to Fort Lauderdale.
1 Seminole Way Fort Lauderdale, FL 33314 United States
Hollywood
10 PM - 3 AM Thu - Sat
Dress Code: Strict
$$$
Capone's Nightclub
Home of the 3 for 1 drink special and Fort Lauderdale's #1 party destination. Bar is located in the Himmarshee district of downtown. Spring Break headquarters.
310 SW 2nd St Fort Lauderdale, FL 33312 United States
Downtown
$
Club Euro
Our South Florida Famous DJ's Play Top 40, House Reggae and Hip Hop with 2 rooms also spinning Reggaeton, Bachata and Salsa with Drink specials All night…. This Himmarshee Village dance club filters out under dressed clubbers at its velvet rope and celebrates big spenders at the VIP lounges.
120 Nugent Ave Fort Lauderdale, FL 33312 United States
Las Olas
$
Escape Lounge
Escape lounge opened in the summer of 2017. The two-level lavish nightclub and event space features 10k LED color changing lights, C02 canons, 8 VIP lounges, 4 premium bars and is a non-smoking lounge. Ladies are in free before midnight. Sounds of Latin, Open Format, Hip-Hop and R&B are Thursday, Friday and Saturday from 10pm – 4am.
300 SW 1st Ave STE 145 Fort Lauderdale, FL 33301 United States
Las Olas
$
Sway Nightclub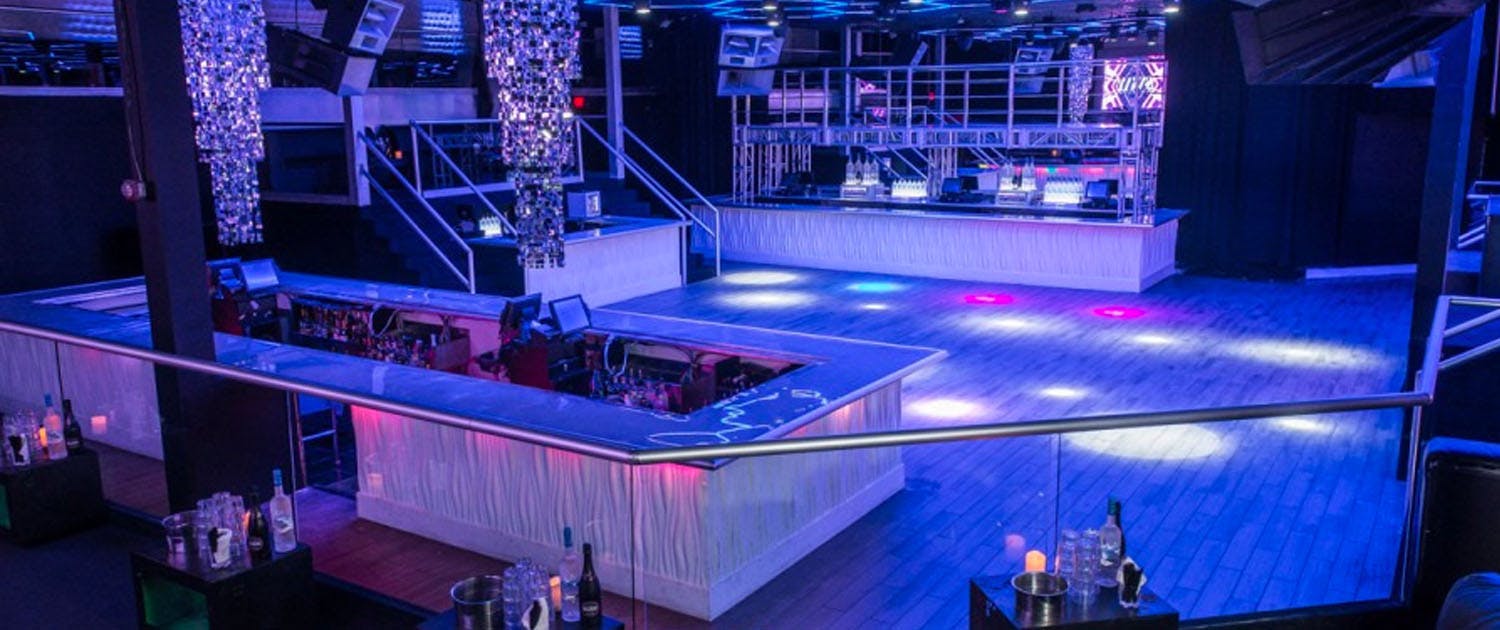 Welcome to the the ultimate nightclub experience in Downtown Fort Lauderdale! Our 14,000 sq. ft. venue features three different VIP sections including the all new Girls Gone SWAY VIP Lounge which looks over the entire nightclub. Every weekend you can expect to hear the hottest local DJs catering to a variety of music genres for locals and tourists alike. Nightly specials, themed parties, bottle / hookah service, and a free local ride service are just a few of the things that make SWAY the premier leader of nightlife in Downtown Fort Lauderdale! SWAY is also available for private events such as corporate parties, birthdays, Bar/Bat Mitzvahs, Fundraisers, Graduation Parties, Holiday Parties & more!
111 SW 2nd Ave Fort Lauderdale, FL 33301 United States
Downtown
$$
The Venue
The Venue Fort Lauderdale is the perfect event space located in the heart of Fort Lauderdale. We are conceptualized as an upscale venue with special features specifically designed to host special events and corporate gatherings in a dynamic way. Outfitted with the most advanced technology in sound and lighting, special effects including laser capability and 3D Projection Mapping all within an opulent 32,000 sq feet.
2345 Wilton Dr Wilton Manors, FL 33305 United States
Wilton Manors
$
There are many other clubs available in Fort Lauderdale like
Check out the venues section for the full list of nightclubs.
Fort Lauderdale Nightclubs FAQ
What time does the headlining DJ usually start performing in Fort Lauderdale clubs?
The headlining DJ will usually start performing around 12:00 AM.
How long do DJs play in Fort Lauderdale?
The headlining DJ or artist usually plays a 1 to 2 hour set.
What is the dress code like at Fort Lauderdale nightclubs?
Guys can wear nice jeans and a form fitting plain t-shirt or a nice button down shirt. Girls can wear jeans or a comfortable but stylish dress if they prefer. Of course guys and girls can never go wrong with dressing up even more – there is no such thing as overdressing when it comes to clubs.
How can I get into Fort Lauderdale nightclubs for free?
Some Fort Lauderdale nightclubs have a free ladies guest list, and have a free even ratio guest list – free if you have the same number of girls (or more) in your party.
Keep in mind that many Fort Lauderdale nightclubs are more exclusive and require bottle service to get in. You can sign up for the guest list on our events page.
How can I book bottle service for Fort Lauderdale nightclubs?
How much is bottle service at Fort Lauderdale clubs?
Bottle service and table minimums at nightclubs can get pretty expensive in Fort Lauderdale, but every nightclub is different.
The best way to find out is to visit the events page and choose the event you're thinking of going.
Should I buy tickets to get into Fort Lauderdale nightclubs?
If the nightclub has tickets, we recommend buying tickets during holiday weekends and for big name artists. The ticket line is generally faster and shorter than the guest list.
Many nightclubs in Fort Lauderdale are bottle service only – meaning you must book a table reservation in order to get inside.
Which Fort Lauderdale nightclubs play EDM and electronic music?
Which Fort Lauderdale nightclubs play hip-hop?