Best Kid Capri Songs of All Time – Top 10 Tracks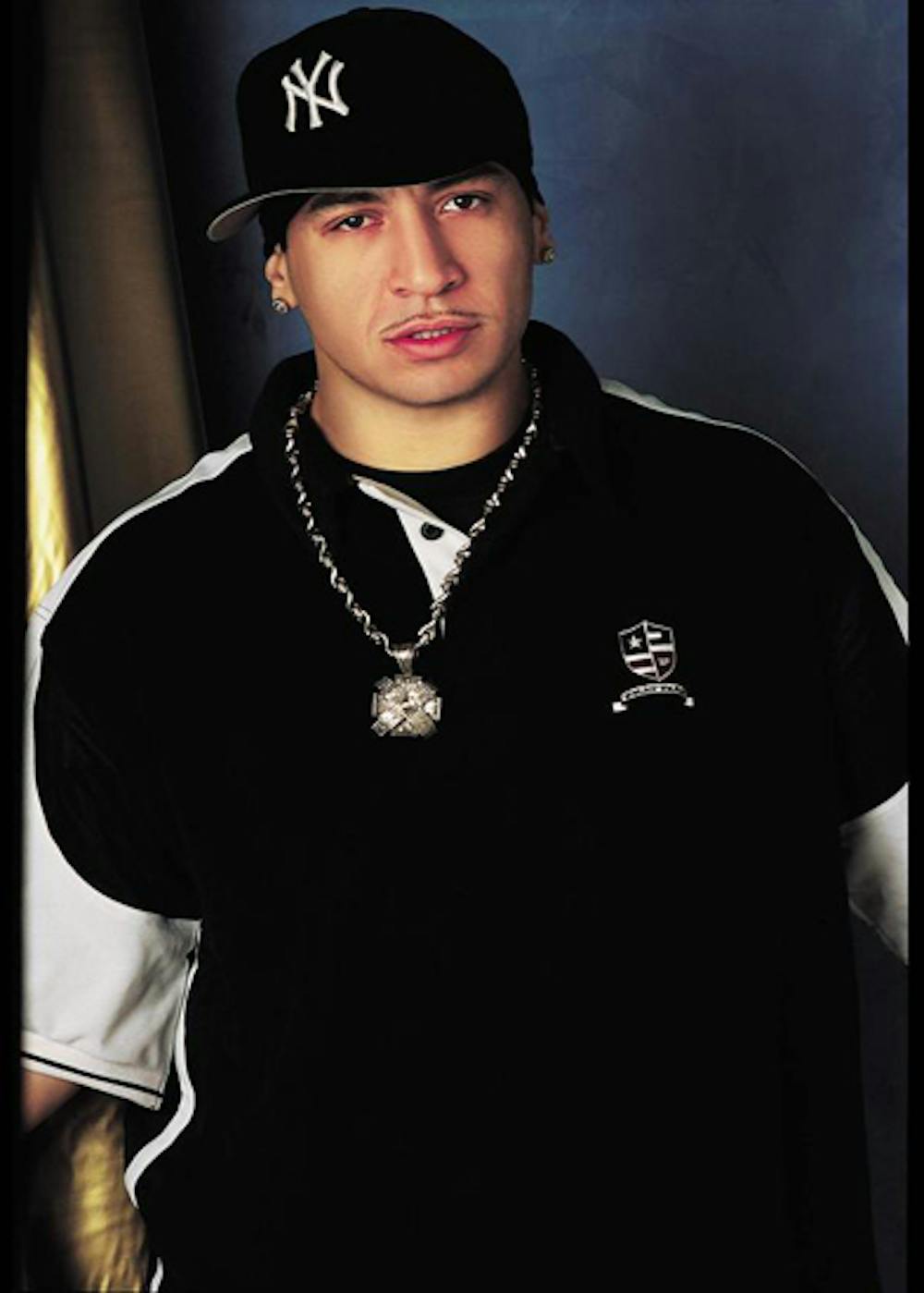 Follow Kid Capri!
Follow Kid Capri to get alerts about upcoming events and special deals!
From the Bronx to Hollywood to Japan, Kid Capri is the single most renowned DJ in the history of Hip-Hop music.
Kid Capri has performed in venues such as: Avant Gardner (Mirage), Apollo Theater, Catch One, The National, Rams Head Live!
Without further ado, here are Kid Capri top 10 tracks of all time:
1. This Is How We Get Around
2. Mr. Captain
3. Uptown
Kid Capri, Vina Love
4. War
The Hoodies, Kid Capri
5. Her Type
Kid Capri, Lovel
6. Wide Awake
7. Unify
Snoop Dogg, Slick Rick, Kid Capri
8. Slap Key
9. The Joint Right Here (Remix)
Grand Puba, Kid Capri, Sadat X, Lord Jamar
10. Sucka Free
Kid Capri Details
Rap / Hip-Hop
From the Bronx to Hollywood to Japan, Kid Capri is the single most renowned DJ in the history of Hip-Hop music. The word "genius" has become one of the most overused and abused words in the English language. Far too often the word "genius" is used to describe the good, the well done and even the average. For those who misuse the word, the conclusion that many are underexposed to true greatness, is not a far-fetched one. The truth is, very few people are worthy of the coveted title. Very few people have that one distinction that appropriately qualifies them as unique - different - singular. In the final analysis, the things in life that are unique to only a very few are the real indicators of being unique. The word "genius" is particularly abused in the music industry.
In a time when sampling, computer enhanced voices and minimal talent seem to be the only prerequisite for landing a record deal, one man has managed to position himself as one of the few genuine artists in the business. One man has created a genre that is exclusively his, and mastered it with an unparalleled precision. One man has spawned a career that is absolutely indicative of the word "genius." This one man, is a pioneer in the world of Hip-Hop. This one man, is Kid Capri.
From the Bronx to Hollywood to Japan, Kid Capri is the single most renowned DJ in the history of Hip-Hop music. From the very beginning, Kid became a student of a craft that had never before been given recognition - not to mention considered a legitimate skill. But the skills Kid Capri possess go far beyond the spinning wheel of the turntable.
Kid Capri is an artist.
His talents began on the turntable, and that ultimately gained him his initial status as a Hip-Hop phenomenon. However, Kid is a multi-faceted talent, in that he uses his craft to create new trends in music that shatter the limitations that are often placed on Hip-Hop artists. From his innovative style, to his second-to-none knowledge for choosing just the right crowd-pleasing sound, to his unparalleled mix tapes, Kid exemplifies the spirit of the entrepreneurial-minded musician.
Born David Anthony Love in Bronx, New York, Kid Capri was a born performer. He is no stranger to ambition, as he recalls scaling his family's old Zenith stereo system, as he attempted to scratch records as a small child. Kid first inched his way onto the Hip-Hop scene with the grass-roots approach of club gigs and creating mix tapes.
Kid is, in fact, the Prime Minister of mix tapes, as he saw the profit potential of them early in his career. He managed to turn a small business venture into a $2,000 a night underground empire! Once others caught on to the economic benefits of mix tapes, they soon followed in Kid's footsteps and the Kid Capri bandwagon was born.
Perhaps Kid's most recognizable professional endeavor is his regular appearances on the monstrously popular Russell Simmons Def Comedy Jam. In addition to the show, Kid is heavily demanded by many of the entertainment industry's most respected and successful performers. Kid has toured extensively with multi-platinum artists such as Sean "Puffy" Combs, L.L. Cool J, Busta Rhymes, Foxy Brown, NAS, Lil' Kim, Mase, Jay-Z, Usher, Mary J. Blige, Dru Hill, Genuwine and Aaliyah, just to name a few. He has also performed in heavily attended shows like the 1998 Puff Daddy and the Family Tour. Says Kid, "Unlike rap acts that just walk from one side of the stage to the other, in concert, I'm a total crowd hyping entertainer. That means kickin' it 110 percent every time I hit the stage." He adds, "See, I want the people out of their seats, feeling me, feeling the music. That's the only way I do it."
The master of Hip-Hop creativity is the antithesis of limited. He revels in the challenge of the ever-changing nature that defines the world of rap music. Prime examples of Kid's versatility are his production credits. He has produced music for power players like Foxy Brown, The Lox, Snoop Doggy Dogg, Jay-Z, Heavy D, KRS-ONE, One Life To Live, Slick Rick Mary J. Blige, Busta Rhymes, The Lost Boys, Brand Nubian Cam'ron, Noreaga, Big Pun, The Ranjahz and Jermaine Dupri. He has also participated in national campaigns for Sprite, Bud Light, Pilot Pens, and Lugz Clothing.
As for the future, Kid intends on expanding on his formula for success. He is slated to spearhead a formidable production company, and a record label for the year 2000. The artist selection process for Kid's record label is in the works, and Kid is strategically constructing the final touches on its debut.
The impact Kid Capri has had, and will continue to have, is immeasurable. Not only has he catapulted the status of being a DJ to an actual profession, he has also left his mark on the music industry as the first DJ to ever appear on television as a DJ. There is a steady increasing demand by many of the industry's top performers for Kid's guidance and expertise. He is constantly touring, selling out shows in 10,000 seat arenas and balancing his heavy schedule with his favorite and most demanding job: fatherhood. Kid is also currently guest hosting the popular MTV show, "Beat Suite," and will soon be featured in a special issue of GQ Magazine.
Kid has far exceeded the expectations of his peers, critics and fans. His love for and careful nurturing of his immense talents have enabled him to represent the music industry in general, and Hip-Hop music in particular with class, individuality and an intensity that is unmatched in the music profession. He is diverse, steadfast and a flawless intuition about the dynamics of the music industry - an industry that often predicates it's level of success on enigmatic terms.
Kid Capri is a musical icon.
Kid Capri is a Hip-Hop pioneer.
Kid Capri is a genius.