Best Kevin Saunderson Songs of All Time – Top 10 Tracks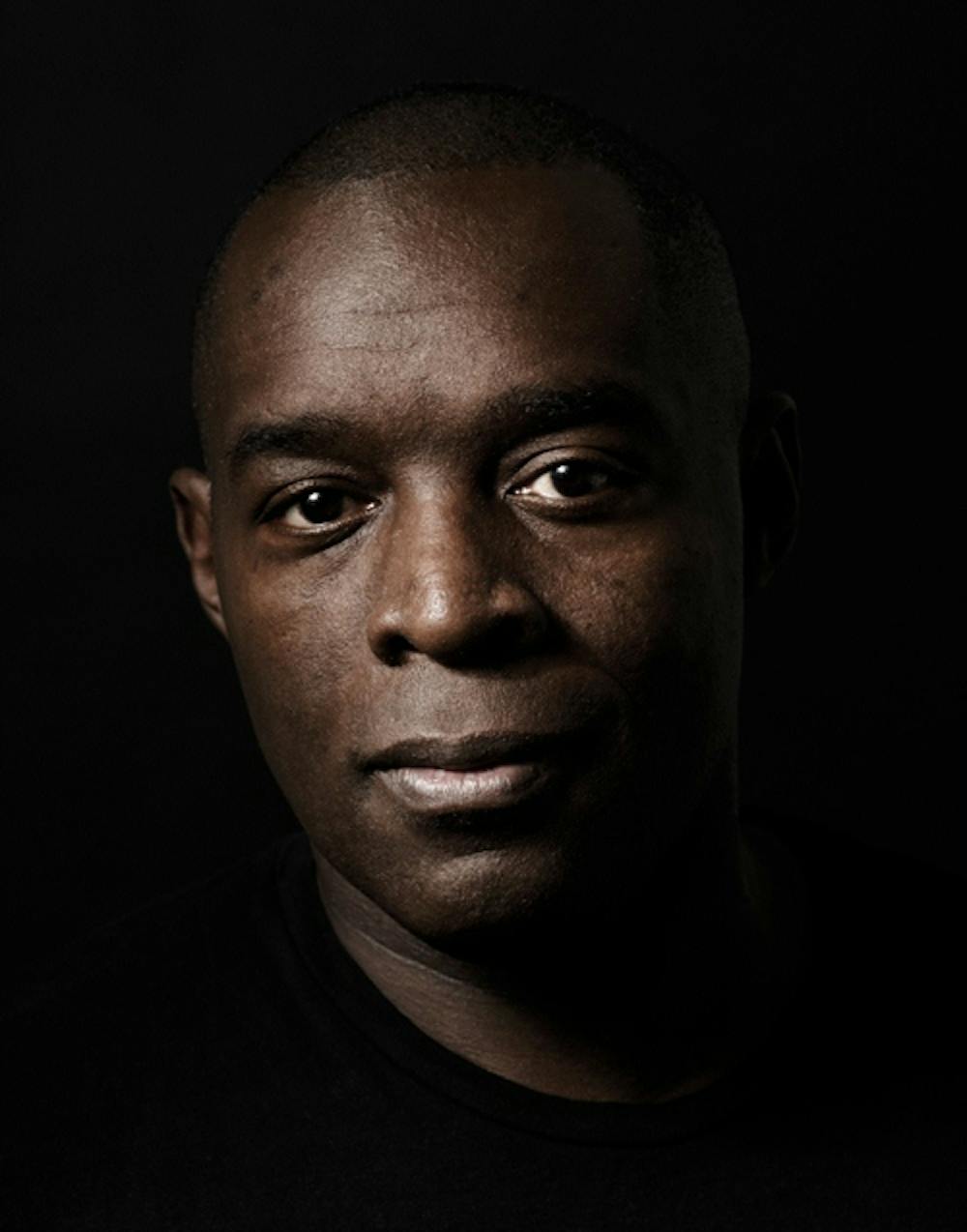 Follow Kevin Saunderson!
Follow Kevin Saunderson to get alerts about upcoming events and special deals!
Respected and acknowledged around the World as one of the three Detroit Techno innovators, Kevin Saunderson is a legend in his own right, who has helped to reshape the future of Dance music as we know it.
Kevin Saunderson has performed in venues such as: Audio Discotech, Spin, Walter Where?House, It'll Do, Floyd, Beyond Wonderland, Catch One, Club Vinyl, Corsica Studios, Fabric
Kevin Saunderson has played in major festivals like Beyond Wonderland, The Junk Yard
Without further ado, here are Kevin Saunderson top 10 tracks of all time:
1. Frisk
Patrick Topping, Kevin Saunderson
2. Transit - Kevin Saunderson Remix
Andrea Oliva, Kevin Saunderson
3. One Nation - Amelie Lens Remix
e-Dancer, Kevin Saunderson, Amelie Lens
4. Heavenly - Layton Giordani Remix
e-Dancer, Kevin Saunderson, Layton Giordani
5. Future (feat. Inner City) - Kenny Larkin Tension Mix
Kevin Saunderson, Inner City, Kenny Larkin
6. Pump the Move - Bart Skils Groove Mix
e-Dancer, Kevin Saunderson, Bart Skils
7. We All Move Together - Kevin Saunderson x Latroit Remix
Inner City, Idris Elba, Kevin Saunderson, Latroit
8. Big Fun - Full Intention 88 Extended Remix
Kevin Saunderson, Inner City, Full Intention
9. World of Deep - Adam Beyer Remix
e-Dancer, Kevin Saunderson, Adam Beyer
10. Oombah - Kevin Saunderson & Justin Cholewski Remix
Kevin Saunderson, e-Dancer, Virus J, Justin Cholewski
Kevin Saunderson Details
Electronic
Respected and acknowledged around the World as one of the three Detroit Techno innovators, Kevin Saunderson is a legend in his own right, who has helped to reshape the future of Dance music as we know it. Kevin was born in Brooklyn, New York in 1964, but moved at the age of nine to the place known as the 'Motor City', Detroit. He attended Belleville High School (West of Detroit), where his youthful urge to make music had been fuelled. There he befriended two other like-minded students (Atkins and May). After leaving school he attended Eastern Michigan University in Ypsilanti, where he played Football. After 2 years, Kevin quit playing football in order to focus on music, so he joined his high school pals Derrick May and Juan Atkins, which unknown at the time would be the move that would help Kevin's career escalate.
Starting out as a DJ, Kevin soon developed new skills that led him into producing records, which he released on his own label, KMS Records. The demand for Kevin as a Producer and DJ was overwhelming overseas, as well as in the States. He introduced acts like 'Kreem', 'Reese', 'Inter-City' (later to become Inner City) and 'Reese & Santonio'. Kevin has had many other aliases too, such as; 'Tronik House', 'The Reese Project', 'EssRay', 'Kaos' and more recently, 'E-Dancer', which he uses to show his versatility at being able to create different facets of Dance music. Kevin also pioneered the art of the 'REMIX,' changing the face of how remixers revamp songs. His very first remix for The Wee Papa Girl Rappers 'Heat It Up' went on to pick up 'DMC Remix of the Year' in spring 1988.
Big Beat & Drum and Bass use techniques such as the 'Reese Bass', a distinctive synthesized bass sound comprising layered 'clashing' sawtooth waves. Kevin Saunderson's 1988 classic 'Just Another Chance' is widely recognised as the earliest example of the use of this.
Kevin's highest profile achievement to date has been INNER CITY, one of the World's most influential Dance acts of all time. As one of the most important prime time movers in the house and techno revolution of 1988, Kevin Saunderson and Paris Grey have been to the top, struggled and bounced back to the top of the pile. Now in their 21st year together, the duo have proven they are one of dance music's great survivors with a new dazzling renaissance and they're justifiably proud of a healthy career spanning early pioneering hits like 'Big Fun' and 'Good Life', 'Ain't Nobody Better', through to 'Hallelujah', 'Pennies From Heaven', 'Till We Meet Again', 'Do Ya', 'Your Love' (to name but a few) plus the Spanish re-recording of their 1989 hit 'Good Life',(Buena Vida), which became a Number One Club hit in Europe and entered the TOP TEN on the UK Pop Charts.
Since the beginning, their career has been nothing short of remarkable, not only for their numerous critical and commercial achievements, but also for their longevity. Whilst most acts have been snubbed out at the onset of the 'next big trend', Inner City have managed to sidestep the trends, making 'songs that went on to become classics'. Amazingly, the good life of being one of the World's top dance groups came to them by accident.
In 1987 Kevin, then at only 22-year-old recorded a backing track in a makeshift studio stuck in the basement of his apartment. He needed a girl vocalist who could also supply lyrics and his friend Chicago house producer, Terry 'Housemaster' Baldwin, suggested Windy City Chanteuse Paris Grey. Paris agreed, flew into Detroit, came up with lyrics and 'Big Fun' was born. Incredibly the tape was then filed away and almost forgotten until months later when UK dance aficionado, Neil Rushton, visited the Motor City to put together a compilation album, 'Techno ‒ The New Dance Sound Of Detroit' for Virgin Records. He freaked when hearing the song and made sure 'Big Fun' was on the LP. Soon afterwards, it was released as a single and went on to become a World wide smash. But despite it's sudden success, Paris hung on to her job as a sales assistant in a Chicago store - only quitting when the follow up, 'Good Life' outsold 'Big Fun'. To date, INNER CITY have had 12 Top 40 hits in the UK, as well as having had two Top 20 albums, with combined sales of more than 6 million. Inner City have also achieved many awards for outstanding accomplishments, such as 'Best Dance Act in the World' by DMC in 1989 and 1992. Inner City have also received 4 Gold singles, 1 Gold Album and 1 Platinum Album.
Meanwhile, Kevin's alter ego E-DANCER produces Techno Music, pure and simple. Created for a savvy audience by an original master. E-DANCER's first full length LP entitled simply 'Heavenly', has hooked audiences and critics alike. Even more mains-stream music publications were compelled to take notice. For example 'Spin Magazine' cited 'Heavenly' as 'ONE OF THE TEN BEST ALBUMS YOU'VE NEVER HEARD'. Odd praise? Perhaps. But accurate nonetheless, for rarely has a record so 'underground' in both profile and content.
Indeed, 'Heavenly' is a 'Must Have' in any Detroit Techno collection. In 2007 Kevin was back in the studio working on new productions, and remixes. The first to come out of the box, was a stunning re-working of Claude Von Stroke's "Who's Afraid of Detroit" which received 5 star reviews and plaudits from every corner of the globe.
In June 07 Kevin released a new compilation CD on Umek's Explicit label 'The Detroit Connection' (EXPLICITCD007) which received rave reviews across the board and featured I M8 Magazine's Top 20 Compilations of 2007.
2008 Kevin's KMS imprint in association with Carl Craig's Planet E label release part 1 of the ground breaking series of new innovative "History Elevate" vinyl only remixes of classic Saunderson productions on exclusive 12" double A sides, the tracks paved the way for the double CD release "History Elevate" (Fabric/KMS) in May 2009 to create a project tying the past with the future, mutating the techno virus ever further and signposting the talents of a true dance music innovator they call 'The Elevator'.
2009 saw the release and tour for "History Elevate" (Fabric/KMS) the anthology of an amazing body of work, with remixes from the cream of international talent. This was followed by a worldwide promotional tour and the rumours of Inner City reforming for select dates across Europe ... the resultant festival and superclub tour dates were phenomenal to say the very least.
2010 gave us the beginnings of a new studio concept from Kevin and Inner City with the first release "Future" hitting Beatport late December. An album of new Inner City material is scheduled for summer 2011, plus a raft of Kevin Saunderson artist releases, remixes and new product throughout the year.