Best Junior Boys Songs of All Time – Top 10 Tracks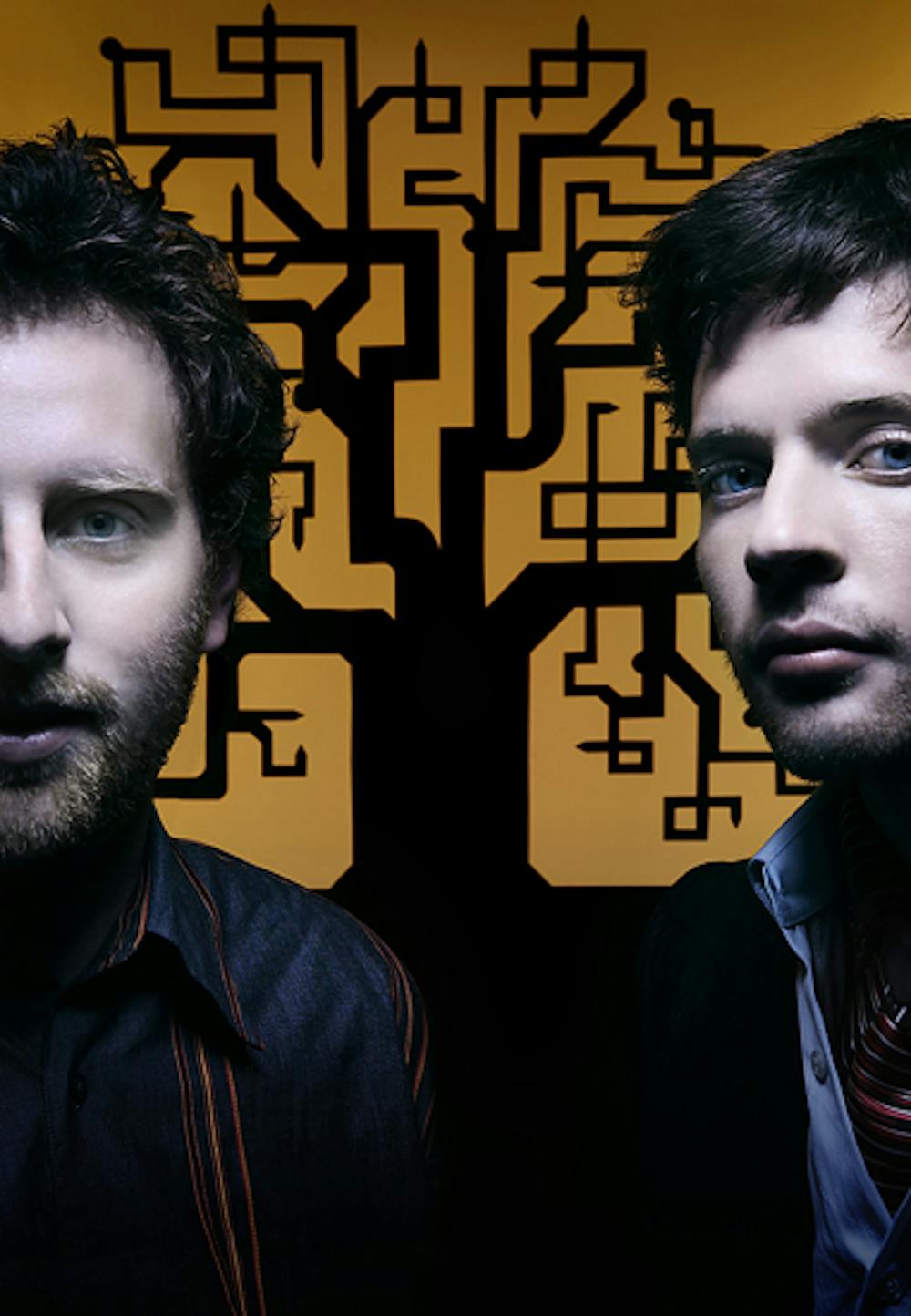 Follow Junior Boys!
Follow Junior Boys to get alerts about upcoming events and special deals!
Their music has drawn variously from disco, electro-pop, UK garage, R&B—and Frank Sinatra.
Junior Boys has performed in venues such as: Neptune Theater, The Basement East, Casbah, Danforth Music Hall, El Club, The Fillmore, The Fillmore, Fonda Theatre, Hollywood Theatre, Metro
Junior Boys has upcoming events in The Starlite Room, Hollywood Theatre, Neptune Theater, The Fillmore, The Fillmore, Fonda Theatre, Casbah, The Sinclair, Music Hall of Williamsburg, Underground Arts
Without further ado, here are Junior Boys top 10 tracks of all time:
1. Over It
2. In The Morning
3. Parallel Lines
4. Teach Me How To Fight
5. So This Is Goodbye
6. Dull to Pause
7. Work
8. Double Shadow
9. Jackie Junior (Junior Boys Dub Mix)
Sally Shapiro, Junior Boys
10. Count Souvenirs
Junior Boys Details
Electronic
Their music has drawn variously from disco, electro-pop, UK garage, R&B—and Frank Sinatra. They bear traces of Munich, London, Chicago, Virginia Beach, Tin Pan Alley—and yet they hail from Hamilton, Ontario. They are men of the world, but you can call them Junior Boys.
The men in question, of course, are Jeremy Greenspan and Matt Didemus, and their story is an unlikely one: two childhood friends who had no real intention of becoming professional musicians—and yet, six years after the almost accidental founding of the band, find themselves with three studio albums and a mix CD under their belts, their passports ragged after frequent touring, their press books brimming with clippings.
While Junior Boys have only been active since 2003, the pre-history of the band runs back much further, to the mid '90s. It was then, at 17, that Jeremy moved for a time to England, where he fell in with a group of academics and ex-ravers whose work and daily lives traced the intersection between cultural theory and underground dance music. Growing up in Hamilton, Jeremy had already been introduced to techno and industrial, but England, as odd as it may sound, was the first place he would hear the sounds of synth-pop, post-punk, new wave and the "New Pop" of Paul Morley's NME years—and discover a kind of icy romanticism that clearly resonated. It was here that Jeremy also stumbled onto the sounds of speed garage, a bubbling fusion of house music and R&B that would lay the blueprint, nearly a decade later, for his own skittering rhythms. Perhaps most importantly, Jeremy talked his way into a job at a recording studio, lying about his age and feigning experience, and making it up as he went along once he was in the door.
Back in Hamilton, Jeremy started putting together the pieces he had gathered in the UK. He and Matt continued playing music together, as they had since the age of 13; they hunted for records, produced "unmemorable" drum 'n' bass, and DJ'd when and where they could. Again, they made it up as they went along. Hamilton is a long way from England, and anyway, this was before the web had reached its tentacles into every nook and cranny of the music world. Distance led to creative misinterpretations of styles never meant to be joined—the stirrings of an original sound.
Junior Boys almost didn't happen. Originally, the project was a duo of Jeremy and fellow Hamiltonian Johnny Dark; the two recorded a slim handful of songs, experiments in stuttering beats and downcast, toe-scuffing electro-pop. When they sent them off to Jeremy's friend Steve Goodman, they weren't looking for a record deal so much as feedback. But Goodman posted the tracks and an interview with the band on Hyperdub, a cryptic website popular with garage and jungle's headier (or nerdier) adherents. (Goodman is also known as Kode9 and Hyperdub is the name of his dubstep-leaning record label, home to Zomby and Burial.) A burst of interest followed—mainly from bloggers and music journalists in Goodman's circle, but also from Nick Kilroy, who attempted to broker a deal for the band with another label and, when that fell through, launched his own Kin imprint just to put out their music.
The only problem was that, by now, Junior Boys didn't properly exist: Johnny had left the group to pursue a different career. Nick put out the 12″ anyway, complete with a remix from Fennesz, and encouraged Jeremy to complete a full album. Faced with a daunting task, the lone Junior Boy did the obvious, and asked Matt to join the band full-time.
Wrapping up Jeremy and Johnny's unfinished tracks, and rounding it off with new material, the new Junior Boys finished the album, and Kin released Last Exit in the UK in June of 2004. Shortly thereafter, Junior Boys signed to Domino, who released Last Exit in the US that fall. The ensuing whirlwind Jeremy describes as "a crash course in the music business": a slot at SonarSound São Paulo and then a tour opening for Mouse on Mars, who would go on to invite the band to their home town of Düsseldorf. It was there that Junior Boys decided to try writing and recording a song in just two days—the result was "In the Morning," the first single for their next album, So This Is Goodbye.
The recording wasn't always easy. Their heads were still reeling from their new day job, for starters. (Jeremy had turned down a graduate-school offer to pursue the band.) And then several people close to the group passed away, including Nick Kilroy. But the strain gave Junior Boys focus, pushing them to go beyond Last Exit's tentative steps and embrace not only more a more sophisticated musical palette but a deeper emotional resonance as well. The Frank Sinatra cover "When No One Cares"—hardly the kind of thing most "dance" acts would attempt—confirmed their new-found confidence. More than a farewell, So This Is Goodbye served as Junior Boys' greeting to a new world, one that met them with open arms.
The next two years were busy ones. Junior Boys toured the hell out of the record—in the process, honing their live act, learning to turn studio productions into a performance. Jeremy contributed vocals to fellow disco devotee Morgan Geist's album Double Night Time (Environ) and co-produced Caribou's "She's the One" (City Slang/Merge); the duo also mixed Body Language Volume Six for Booka Shade's Berlin-based Get Physical label, with a tracklist confirming their facility as curators of dance music's outer edges.
Throughout it all, they were laying the groundwork for a new album—Begone Dull Care—but being Junior Boys, they couldn't make it easy. Jeremy purchased a building in Hamilton, complete with his dream studio, office space rented by the local university and a downstairs bar in which he's a partner. Matt got married and moved to Berlin. Rather than going the route of online collaborations, the two continued to work together, flying back and forth between Berlin and Hamilton to work on the record in month-long chunks. They geeked out on gear, digging into the analog drum machines and modular synthesizers that gave their favorite synth-pop and electronic R&B records such an unearthly sheen. And Jeremy, ever committed to the perfect pop song, took his voice and his songwriting so far that it makes you wonder how he ever could have thought that being a musician wasn't in the cards for him.