Best John 00 Fleming Songs of All Time – Top 10 Tracks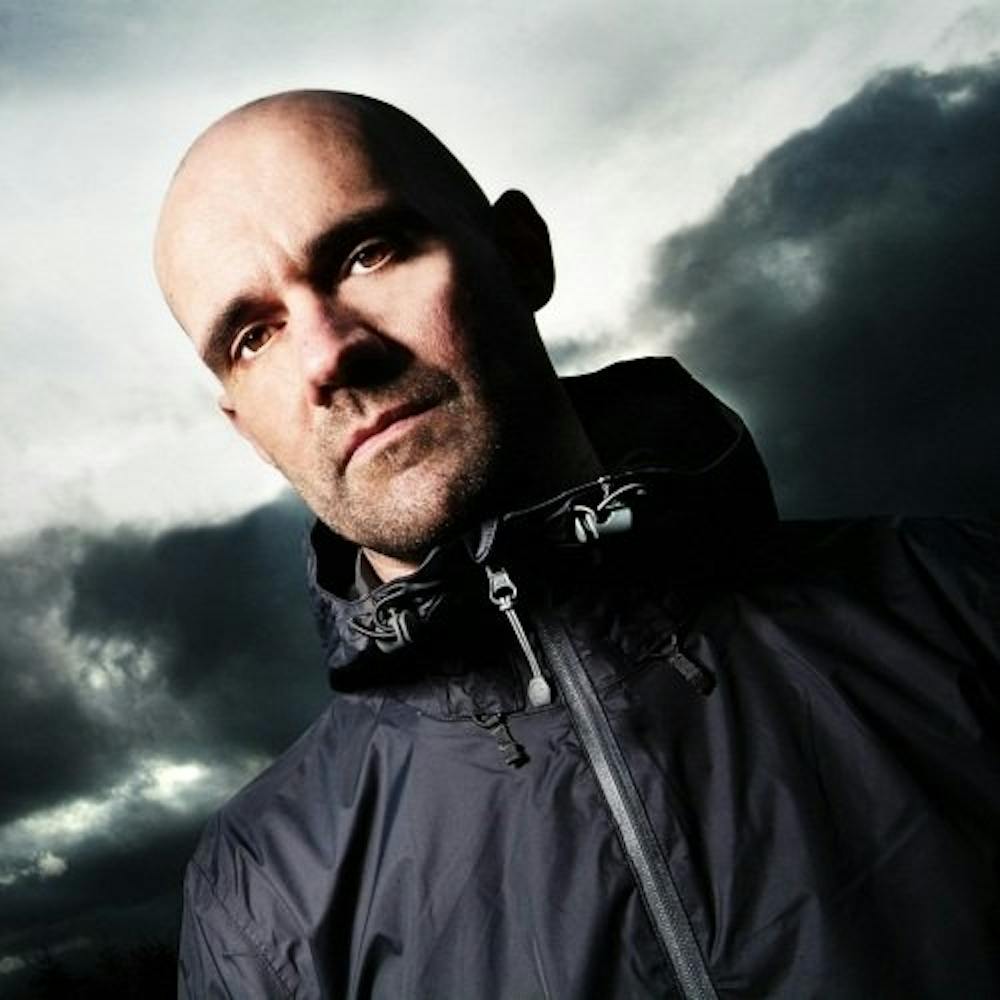 Follow John 00 Fleming!
Follow John 00 Fleming to get alerts about upcoming events and special deals!
John's career started some 18 years ago when his headmaster asked that he play an under 18s night for the school.
John 00 Fleming has performed in venues such as: Avalon, Monarch, Treehouse, Quantum, Spin, Audio Discotech, Bar Standard, Eden, Egg, Newspeak
Without further ado, here are John 00 Fleming top 10 tracks of all time:
1. JOOF Editions, Vol. 5 - Continuous DJ Mix
2. Riding A Star
3. Lazer Angels
4. Unexpected Item in the Packing Area - Hernan Cattaneo & Martin Garcia Remix
Dave Seaman, John 00 Fleming, Hernan Cattaneo, Martin Garcia
5. Hemispheres
6. Tears From Heaven
7. Colourful Kites In The Sky
8. Arabian Club Nights
9. Night Terror
10. The Dark Destroyer
John 00 Fleming Details
John's career started some 18 years ago when his headmaster asked that he play an under 18s night for the school. After just one appearance, John was asked to become a resident at the now legendary Sterns in his hometown of Worthing. He was aged just 15. Fleming honored his residency throughout the 80s and during this period, shared the decks with some of dance-music's most treasured DJs, including Carl Cox, Fabio and Grooverider at the club's 'Interdance' night. As acid house and the rave scene reached new heights, John stepped forward as one of the leaders of the movement, DJing at Fantazia, Raindance and Ibiza as far back as 1987.
In 1990 John was diagnosed with lung cancer, aged 20. His escalating reputation was to suffer a blow as Fleming was forced to turn his back on the dance-music community in order to concentrate on recovering. After two years in hospital undergoing chemotherapy, John was in remission and moved to Florida in an attempt to regain his health. It was here that Fleming made his return to the decks with regular dates at Miami's Cameo Theatre and guest spots up and down the East Coast to Canada. A year later John returned to the UK with a fresh perspective. It is this life-threatening experience that has given him the lust for life and determination to regain his place at the peak of his profession.
Arriving back on British shores in 1992, John filled a 7 year residency at the Zap Club in Brighton together with Dave Clarke, Tall Paul and Eric Powell. Soon the word spread and John found himself in a unique position spreading his trademark sound at corporate brands such as Ministry of Sound, Gatecrasher and Gods Kitchen, as well as the underground 'Goa Trance' scene playing alongside Astral Projection, Juno reactor and Floorplay.
He has since rebuilt a solid reputation as one of dance-music's innovators, pushing his genre and leading where many others follow. Few people can claim to have been at the pinnacle of their profession for a sustained period of time, having enjoyed so much success and still be leading the way forward. John 00 Fleming, one of the dance music industries most revered personalities, is amongst a small band of people who can say they were responsible for igniting the spark of the scene we all know and love today.
Still today Fleming crosses all boundaries and finds himself playing at all major corporate brands across the World as well as some of the biggest festivals in the Psy Trance scene, a nod back to his Goa Trance roots. John is the only DJ in the World to achieve this respect in two very different scenes.
Complementing his assured reputation as a DJ, John has displayed a great flair for production. The massive success of two artist singles; 'Alpha 5' and 'Lost In Emotion', were accompanied by a third release in 2000 with 'Free', which enjoyed an entry in the UK Top 40. In 2002, John continued to develop his production work with the release of 'Belfast Trance'; a rework of Simple Minds' 'Belfast Child' (with Jim Kerr's blessing) and SupaKane (Fleming/Healey) 'The theme from SupaKane', both on Virgin Recordings. Today we see working in the studio with four of the biggest players of the Trance World, Christopher Lawrence, M.I.K.E., Astral Projection and Astrix!
During his career, Fleming has completed numerous remix projects in a broad spectrum of genres. Among his successes are Erasure's 'Sometimes', Gloria Estefan's 'When Will This Moment End', Mansun's 'Tax Loss' and 'Wide Open Space' and Junior Vasquez' 'House Of Joy'. Fleming was honored to be asked to remix two of the greatest dance tracks of all time, 'Café del Mar' and L.S.G. 'Netherworld'.
The next step for Fleming was Joof Recordings; an underground trance label set up with Russell Coultart (Transient Records/Floorplay) in 1998.
"I come across great music all the time but not everyone has the funds to put records out. Joof Recordings enables me to lend my support and give talented artists the full release that their tracks deserve."
Acting as head of A&R, John has signed a number of innovative artists including Digital Blonde and Finland's, Miika Kuisma. Among JOOF's releases are AR52 'Timegate' and Aquasource 'Waking up the sun', John 00 Fleming and M.I.K.E 'Dame Blanche' and a track from Fleming and the USA's number 1 Trance DJ Christopher Lawrence, 'Attention'. Further success was achieved with Reysan Khan's 'Shi-du' which was championed by Judge Jules, Seb Fontaine and Ferry Corsten. In 2005, has seen the labels profile rock to an all new level. Having Paul Oakenfold, Tiesto and Armin van Burren as their biggest fans can't be a bad thing!!
Fleming has also mastered a number of highly revered mix albums. In 1998, John displayed his playful nature by releasing the fittingly titled, 'Licensed To Thrill' on Automatic Records. He followed this in May 2000 with 'For Your Ears Only' on React Music. John also compiled Volumes 13 & 14 of the notorious 'Reactivate' series (React Music) and headed 'The Real Ibiza' (Telstar), 'Sunny Side Up' (Passion Music) and 'The Best Trance Anthems' …. Ever' (Virgin). More recently John had massive success with the excellent 'Progressive Euphoria' (Telstar) that sold a staggering 60,000 copies within the first two weeks of release and his 'White Label Euphoria' compilation which has since become the second biggest selling album in the Euphoria series.
John's major release this year was White Label Republic - the latest installation in his ground-breaking White Label series.
M8 magazine raved about the compilation, describing it as "definitely worth some of your well earned". Upfront magazine called White Label Republic a "top quality purchase which will be hard to beat", and Mixmag saluted John, saying "Good work OO!". There's not many DJ's on this planet that can boast they have sold over one million albums!!!
John's radio show, Global Trance Grooves is becoming the most popular radio show on The Ministry of Sound radio network. His last show beat all previous records by having the most amount of hits! Fleming has also turned his hand to journalism, writing a monthly column for M8, titled 'From Brighton With Love' and reviews for technical features in iDJ magazine. The little time that John has left to spare has been filled with guest mixes for Radio 1, Galaxy and Kiss FM.
The last few months have seen no let-up in John 00 Fleming's hectic touring schedule. He played alongside his friends and heroes Infected Mushroom and Astrix at The Gathering festival in Japan, and to a 20,000-strong crowd at the China's first ever government-sponsored festival. There were parties across the USA and Australia and the globe-trotting DJ recently returned from a mind-blowing festival in San Paulo, Brazil.
And John is about to get busier than ever. In addition to the global gigging, he's started work on his biggest project to date - the first-ever artist album of his 20-year career. The greatly anticipated release will be unveiled next spring.
The as-yet-untitled project - which will offer up six spanking new singles - has already taken John to recording studios in New York, LA, Miami, Finland and Israel. Shakespeare's Sister star Marcella Detroit has been in the studio laying down vocals, and there are collaborations with Astrix, Christopher Lawrence and Thomas Penton to look forward to.
In October, John celebrated his sixth year in the DJ Magazine Top 100 poll - a reminder that while many 'fad' DJs come and go, his rock-solid fanbase makes him one of the few names capable of continuously filling clubs. He was also voted the 16th best DJ in the world on the massive Trance Addict site - an accolade that John was particularly honored by.