Best Joel Mull Songs of All Time – Top 10 Tracks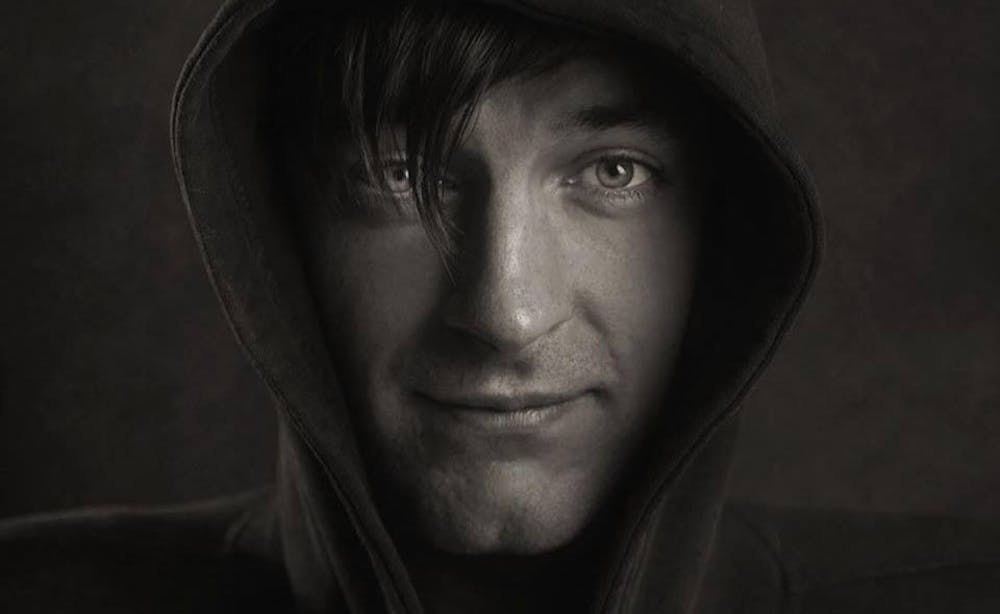 Follow Joel Mull!
Follow Joel Mull to get alerts about upcoming events and special deals!
JOEL MULL.
Joel Mull has performed in venues such as: Space, About Blank, Public Works, Tresor, Secret Project, Stereo
Joel Mull has played in major festivals like Secret Project
Without further ado, here are Joel Mull top 10 tracks of all time:
1. We Don't Know Anything Yet - Adam Beyer Remix
Alan Fitzpatrick, Joel Mull, Adam Beyer, FRANGIE
2. Contour
3. Vesperum Winds
4. Centipede
5. Slight Munch
6. Gorgon - Original Mix
7. We Don't Know Anything Yet
Alan Fitzpatrick, Joel Mull, FRANGIE
8. Red Light Of Dawn
9. Pale Reich
Joel Mull, Sasha
10. Harmonautic String - Steve Rachmad Remix
Joel Mull Details
Electronic, Techno
JOEL MULL. Stockholm, Sweden. He started traveling around the globe more than a decade ago. And quickly made himself well known as "Swedish Techno soul" of electronic world. He made his choice in his early adolescence attending a music school and spending hours and days at the piano and keyboard. In the early nineties when the new phenomena "Rave" caught all his attention. His interest for electronic music and recording own material led to large sums of money being spend on drummachines, samplers and synthezisers . And soon the first 12" and techno track to be released was a collaboration between him and school friend ADAM BEYER.
It got released 1993 on an American label based in New York, Direct Drive. His Dj Career toke of when he began playing on parties around in the Underground clubs around Stockholm. Not long after, he got an offer to hold his first Residency three times a week at UNIT CLUB, located on the famous Reeperbahn in Hamburg, Germany. The club had just opened in a new Venue and they searched for new talents to play their techno nights. Joel was Twenty at the time and this was an offer would be of the important ones. The chance to attend the best school a DJ could get. The venue had capacity for 1200 people. It was the first real opportunity to learn how to master the crowd thru the long journey of the night. It was not unusual to play 10 hour set and build his sets around different levels of styles. For over three years, 3 times in the month, he was warming up, closing and playing along side many of the important Djs in the national and international circuit. Moving back to Stockholm in 1997 he had more time to focus on his productions and early 1998 his own imprint Inside records was born.
He worked in the important record shop Planet Rhythm in Stockholm and also had his studio under the shop for a time and together with ADAM, JESPER DAHLBÄCK and CARI LEKEBUSCH they provided little Sweden with freshly pressed techno vinyl records. Everything revolved around records, playing them, selling them, producing them. A important time in his career and a foundation to what Joel is today was laid down around this period of time. In the recent years Joel has focus on his Dj career more than ever which has led to that is touring schedule is busier than ever. And his productions and releases are getting more attention. He also holds a residency spot on the "Drumcode" label parties that Adam has been taking on the road since six years.
These parties are becoming a big successes since the beginning with sold out venues/clubs all around. 2007 we saw a string of releases and collaborations with artists such as SEAN PALM, VINCENZO & XPANSUL on few labels around, Audiomatique, Liebe details, Discos De lata. But the most important release was off course his artist Album "The Observer" on Harhouse. Soon after the release he did a series of limited Live performances at various clubs around the globe, in Japan, EU and North America. He integrated Ableton live into his Dj set and used the mixer 3D from Allen&Heath to combine the two systems.
The result was a fantastic. Also Cocoon recordings has taken him under their wings and more releases for the label is due to get out. Truesoul, Audiomatique, Drumcode, Harthouse, Railyard recordings…are SOME of the platforms which aid him spreading the message today. His tunes are getting played by many of the key figures in the electronic dance community. DJ such as SASHA, DIGWEED, LOCO DICE, ADAM BEYER, STEVE RACHMAD, NIC FANCULLI, HEIKO LAUX are all big supporters of his sound. He definitely will be known as one of few who more than rode but created the wave and he will always be mentioned regarding swedish techno!