Best Guy Mantzur Songs of All Time – Top 10 Tracks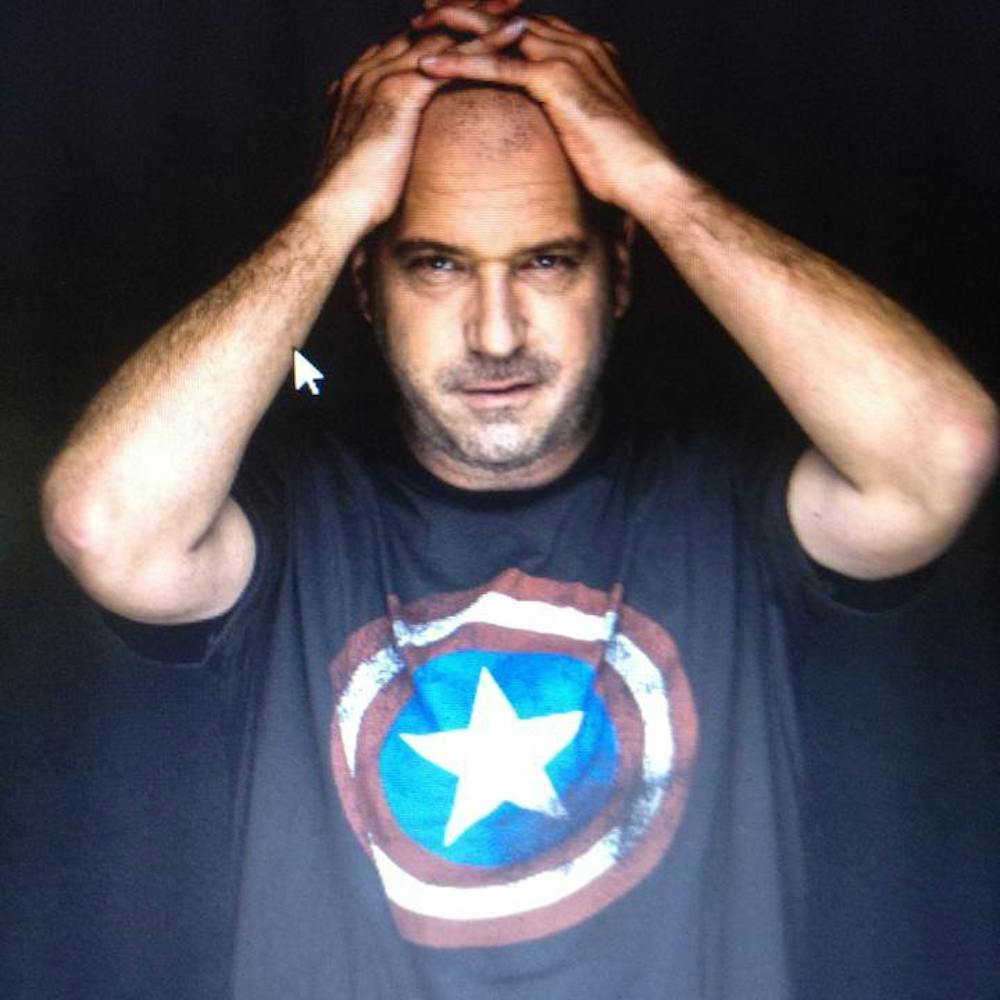 Follow Guy Mantzur!
Follow Guy Mantzur to get alerts about upcoming events and special deals!
Tel Aviv based Guy Mantzur specializes in creating electronic music that defies over-simple genre classification.
Guy Mantzur has performed in venues such as: Treehouse, Ritter Butzke, Audio Discotech, Avalon, Great Northern, House of Yes, Kater Blau, Spybar, Stereo
Without further ado, here are Guy Mantzur top 10 tracks of all time:
1. Children With No Name
Khen, Guy Mantzur, Kamila
2. Epika
3. Imaginarium
4. Wish You Were Here - Guy Mantzur Remix
Black Coffee, Msaki, Guy Mantzur
5. Where is Home - Matthias Meyer Remix
Guy Mantzur, Khen, Matthias Meyer
6. Epika
7. My Wild Flower
8. Tremolo Man
9. Boris - Guy Mantzur Remix
Monkey Safari, Guy Mantzur
10. Where Is Home
Guy Mantzur, Khen
Guy Mantzur Details
Electronic
Tel Aviv based Guy Mantzur specializes in creating electronic music that defies over-simple genre classification. Drawing influences from Tech House, Techno and proper Progressive House, he creates his own distinctive musical template that has seen him establish himself as a top DJ/Producer worldwide. He is instantly recognisable through his unique hypnotic melodies and seductive grooves, both in his productions and his DJ sets.
Guy's music often tops the Beatport sales charts and is played & supported by the biggest names around the globe. Having collaborated recently on productions and remixes with the likes of HernanCattaneo, Dave Seamen, Argy, Guy J, Roy Rosenfeld, ShlomiAber, Lutzenkirchen, Solee, DeepFunk, Ian O'Donovan, Audio Junkies, Sahar Z, Michel De Hey, Neuroxyde, Joseph Disco and many more, he is consistently creating a huge buzz within the scene. His releases on labels such as Sudbeat, Renaissance, Lost & Found, Neurotraxx, Flow Vinyl and I Records, always turn heads and gain him new fans. In addition to his studio talents, Guy is also the co-owner and A&R for the Munich-based label Plattenbank, alongside Yaniv Tal, which provides another outlet for his musical creations.
Recognised as a leading light in the ever-growing Tel Aviv underground music scene, Guy Mantzur is also the highly respected resident DJ at the city's most popular club - The Cat & The Dog – where his unique style and unrivalled technique allows him to regularly play alongside a very diverse selection of international stars, such as Sasha, John Digweed, Pan-Pot, HernanCattaneo, Nick Warren, Catz 'n' Dogz, M.A.N.D.Y, Martin Eyerer, Michel de Hey, Guy J, Aki Bergen, Tiesto, John Acquaviva, JorisVoorm, Dave Seaman, Dimitry, Layo&Bushwaka, Christian Smith, Funk D'Void, NicFanciulli, Guy Gerber, 2000 And One, and many more. As a result, Guy's skills behind the decks have recently been recognised at the prestigious XL Awards, where he received the accolade of "Israel's Best Underground DJ 2013".
His home success has been matched by a packed international touring schedule that has seen him travelling to play at some of the world's best clubs and festivals. Highlights over the past year have included: Ministry Of Sound (London), Built Club (Munich), Kazantip Festival (Ukraine), Cosa Nostra (Malta), Egg Club (London), Electronic Sessions (London), a tour of India with Submerge, Block 41 Festival (Greece), Kavala (Athens), Queen Club (Paris), ADE - Club NL (Amsterdam), Voodoo Club (Buenos Aires), Legends Blue (Rosario), Sankeys (Ibiza), Arma Club (Moscow), Teleportation Festival (Moscow), Music Hall (St Petersburg), and many more.
The release of Guy Mantzur's exceptional cutting-edge, debut artist album ("Moments") on HernanCattaneo's much-respected Sudbeat label in December 2013 will undoubtedly bring this exceptionally talented producer and DJ even further into the global spotlight through 2014 and beyond.