Best Goldlink Songs of All Time – Top 10 Tracks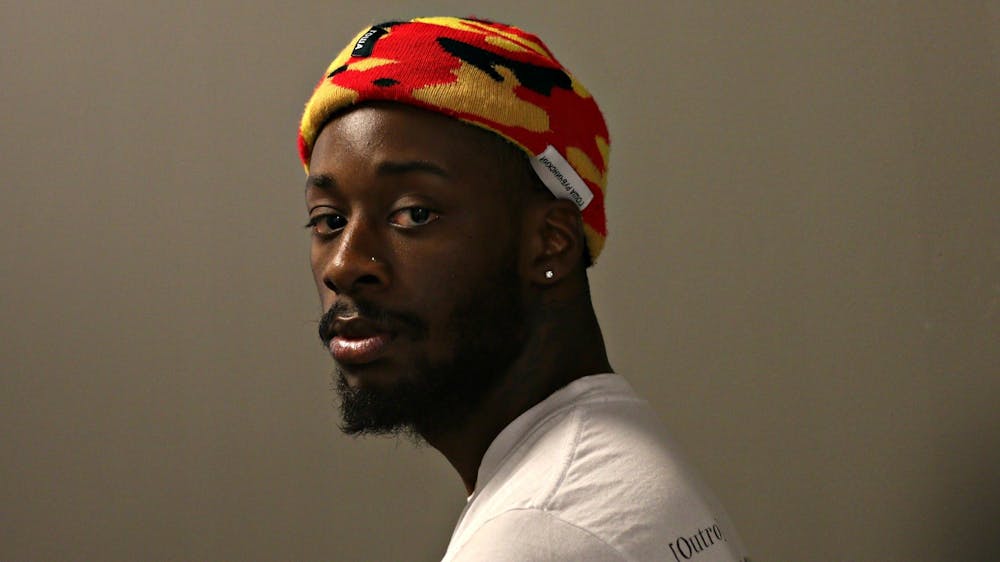 Follow Goldlink!
Follow Goldlink to get alerts about upcoming events and special deals!
Where the intersections of the DMV collide, GoldLink is a direct product.
Goldlink has performed in venues such as: The Midway, 1015 Folsom, Shrine, The Observatory, Bill Graham Civic Auditorium, Lets Get Free Festival, Red Rocks Amphitheatre, 9:30 Club, Chop Shop, The Ground at Space
Goldlink has played in major festivals like Lets Get Free Festival, Lightning In A Bottle, Rolling Loud, Day N Vegas
Without further ado, here are Goldlink top 10 tracks of all time:
1. Crew (feat. Brent Faiyaz & Shy Glizzy)
Goldlink, Brent Faiyaz, Shy Glizzy
2. Vex Oh (feat. Eight9FLY)
Kaytranada, Goldlink, Ari PenSmith, Eight9FLY
3. Some Girl (feat. Steve Lacy)
Goldlink, Steve Lacy
4. Herside Story
Goldlink, Hare Squead
5. Crew REMIX (feat. Gucci Mane, Brent Faiyaz & Shy Glizzy)
Goldlink, Gucci Mane, Brent Faiyaz, Shy Glizzy
6. U Say (feat. Tyler, The Creator & Jay Prince)
Goldlink, Tyler the Creator, Jay Prince
7. Late Night (feat. Masego)
8. Evian (feat. PinkPantheress, Rizloski & Rax)
Goldlink, PinkPantheress, Rizloski, Rax
9. Got Friends
10. Zulu Screams (feat. Maleek Berry & Bibi Bourelly)
Goldlink, Bibi Bourelly, Maleek Berry
Goldlink Details
Rap / Hip-Hop
Where the intersections of the DMV collide, GoldLink is a direct product. The first time 21-year-old GoldLink picked up a mic was only three years ago in his hometown and he has no intentions of putting it down. The emcee is piloting the "Future Bounce" genre, accruing over one million plays on his Soundcloud and capturing the attention of an entire industry with this first project, "The God Complex," which released in late spring of 2014.
GoldLink's sound is densely weighted with shimmering polyrhythmic sounds, constructed with formidable producers like Kaytranada, Lakim and Louie Lastic. His sound milks nostalgic cuts of 90s hip-hop and R&B and the area's natural go-go heritage with transcending circadian drops of EDM and Afro-Caribbean drum patterns. GoldLink's raps are calculated, tackling them with a roller-coaster delivery, with a distinct voice and unmeasurable cadence. With his unyielding charm, Goldlink tackles his own battles of social and cultural injustice, pursuing a relatable voice of romantic instability. Without relying on talent alone, GoldLink has studied rap's hierarchy, building his biting flow that's quicker than a sales-man and fouler than a sailor. Citing Edgar Allan Poe, Grimes, and Pink Floyd as his main influences, GoldLink's subject matter highlights dealing cocaine, gun-toting friends, an absent father, and the general hardship of growing up in the ghetto.
In 2015, he released his second full-length project, "And After That We Didn't Talk," receiving the support of outlets like Pitchfork, FADER, Complex, Noisey, Shade 45 and VSCO––which documented one of GoldLink's first meetings with Def Jam co-founder Rick Rubin at his Malibu-based Shangri La studio. The recognition spread further than the web, as GoldLink played several showcases at SXSW, including one alongside the future-bounce conglomerates at Soulection, touring with electronic-producer SBTRKT and his second- headlining his US tour in summer 2015. The short career of Goldlink thus far has shown him relative success, winning crowds over with his explosive energy that's engaging at each live show. As he prepares for his follow-up project, we are all excited to watch, experience, and dance to his progression.