Best Gaiser Songs of All Time – Top 10 Tracks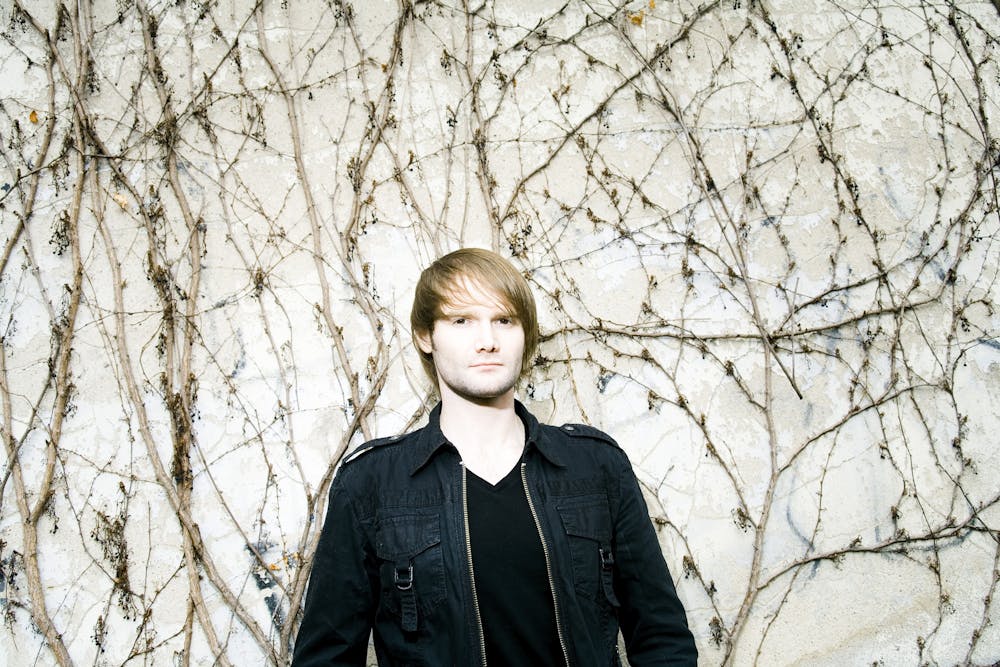 Follow Gaiser!
Follow Gaiser to get alerts about upcoming events and special deals!
There's no ego, just music, when Jon Gaiser brings his live act to the club.
Gaiser has performed in venues such as: Spin, The Midway, Audio Discotech, Bang Bang, Cavo Paradiso, Flash, Input, Pacha, Studio 338, Treehouse
Without further ado, here are Gaiser top 10 tracks of all time:
1. Bodylost
2. Stringtest
3. Some Slip
4. Unstable Witness
5. Oolooloo
6. Elastrik
7. 25 Bitches - Gaiser's Too Many Bitches Makeover
8. Ground
9. Wirelife
10. Withdrawal
Gaiser Details
Electronic
There's no ego, just music, when Jon Gaiser brings his live act to the club. Those who have met Gaiser will know he appreciates a good joke and an even better bass line. An avid producer with an arsenal of sounds at his disposal in the booth and inside the studio, it is no wonder that he has commandeered everyone's attention.
Hailing from Grand Rapids, Michigan, Gaiser began his musical education studying percussion with the symphony and playing drums in punk rock bands. It quickly transitioned to techno when at the age of fifteen he discovered the endless possibilities of new sounds that only synths and drum machines could provide. Weekend forays into Detroit's nightlife ultimately led him to move to the city and brought him in touch with the Minus crew. It was only a matter of time until some of Gaiser's work fell into Richie Hawtin's hands.
Fully brought on board the Minus team, Gaiser's productions have been instrumental in sculpting the Minus sound into what it is today. His debut album release, "Blank Fade" (2008), precipitated the rejuvenation of a musical era. Injecting melody and imagination into the sound of minimal has garnered Gaiser respect for his work from both fans and critics alike. Since then, he has been invited on various pivotal Minus projects, such as the Contakt and CNTRL tours, and the label has seen the release of twelve EPs and now three albums of his.
His collaboration with Minus and the constant bookings across continents caused him to transplant his life across the world to Berlin, the center of techno and the location of the label headquarters. With increased opportunities to play alongside his labelmates and solo as well, Gaiser's live sets became a talking point in themselves. Harnessing the energy of the crowd while wielding his musical prowess via drum patterns, melodies, and distinct ethereal sounds, Gaiser expertly governs the dance floor to a robust state of mind. Fully realizing that club nights are a multi-sensory experience, he has been collaborating of late with Ahmet Said Kaplan to create an engaging visual component that echoes his live sets.
Years of honing his skills on machines and cultivating his sound in a studio that integrates analog alongside digital have resulted in a perpetual progression of artistic development. Digressing at times from the 4/4 beat under the alias Void, his "No Sudden Movements" (2011) album delves into the exploration of a spacey, ambient, industrial sound. An accompanying live set for the album was developed and performed on the Plastikman UK tour, which was well received.
"False Light" (2014), debuting this fall, sees Gaiser return to his own name to deliver ten tracks with a convivial approach. After heading into the studio with no expectations, Gaiser has artfully spun a musical tale that boasts whimsy as his primary muse amidst the percussive, synth, and bass lines that make up the album.
Nearly a decade has passed since the electronic music community first heard Gaiser's name. Needless to say, his talent is continually a force to be reckoned with. Unafraid to experiment with pushing boundaries, Gaiser has kept his eager listeners only guessing at what will come next.