Best Dubvision Songs of All Time – Top 10 Tracks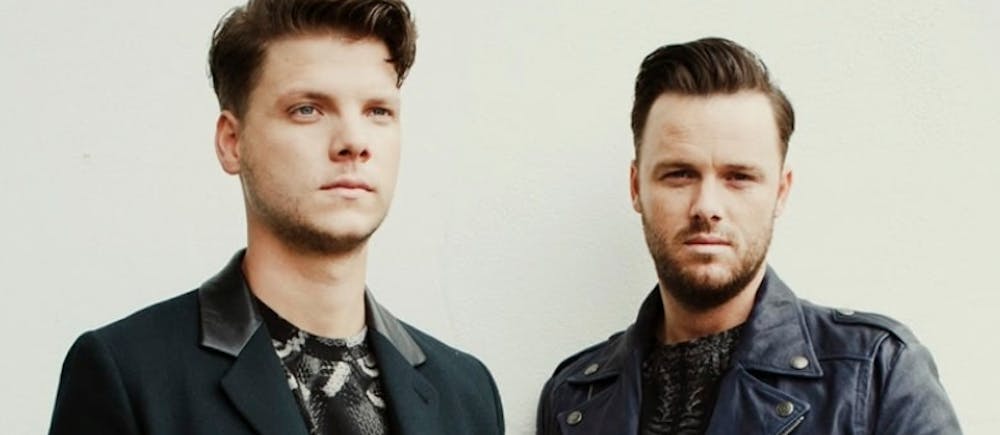 Follow Dubvision!
Follow Dubvision to get alerts about upcoming events and special deals!
The name DubVision may sound familiar.
Dubvision has performed in venues such as: Nikki Beach, Believe Music Hall, Marquee, Academy, Ageha, Avalon, Bassmnt, Harbour Event Centre, Lavo NY, Marquee
Without further ado, here are Dubvision top 10 tracks of all time:
1. Back To Life
2. Stand By You
Dubvision, Pontifexx
3. No Sleep (feat. Bonn) - DubVision Remix
Martin Garrix, Bonn, Dubvision
4. One Last Time
5. Rescue Me
Dubvision, Vigel, Nino Lucarelli
6. Ocean (feat. Khalid) - DubVision Remix
Martin Garrix, Khalid, Dubvision
7. I Wanna Be There
Dubvision, ANML KNGDM
8. Silver Lining - DubVision Remix
9. Take My Mind
10. Like This
Dubvision Details
Electronic
The name DubVision may sound familiar. You've probably heard it in combination with "All By Myself" or "You & I". DubVision first release called "All By Myself" on Spinnin'created a huge buzz. It had massive airplay on DJ radio shows (including Pete Tong's Essential Selection, Tiesto's Clublife, David Guetta's F*ck Me I'm Famous and Afrojack & Bobby Burns' Jacked). When the track was finally released it went straight up to #8 in the Progressive House chart on Beatport and #25 overall. The track got (and is still getting) a lot of support from the likes of Swedish House Maffia, Tiesto, Sander van Doorn, Afrojack, David Guetta, Thomas Gold to name a few. This buzz made sure DubVision became hot remix property, and as such they created remixes for Aiden Grimshaw, Pascal & Pearce, Syke'N'Sugerstarr and they are currently in the process of promoting their brand new remix for Axwell's Axtone imprint.
In a more recent outing the brothers teamed up with Canadian producers Project 46 in creating "You & I", featuring the wonderful vocals of Donna Lewis. Just like "All By Myself" "You & I" received huge DJ support and awesome critiques. It reached #7 in Beatport's Main Top 100 chart and was a Progressive House chart Top 5 tracks for ages.
Their latest effort is a remix for Axwell's prestigious Axtone Records imprint. This highly acclaimed remix for Discopolis' 'Committed To Sparkle Motion' is still ranking high in the Beatport Progressive House chart and is rocking dance floors all over as we speak. DubVision are the new stars on the EDM firmament, remember the name, cause you'll be hearing it a lot!