Best DJ Craze Songs of All Time – Top 8 Tracks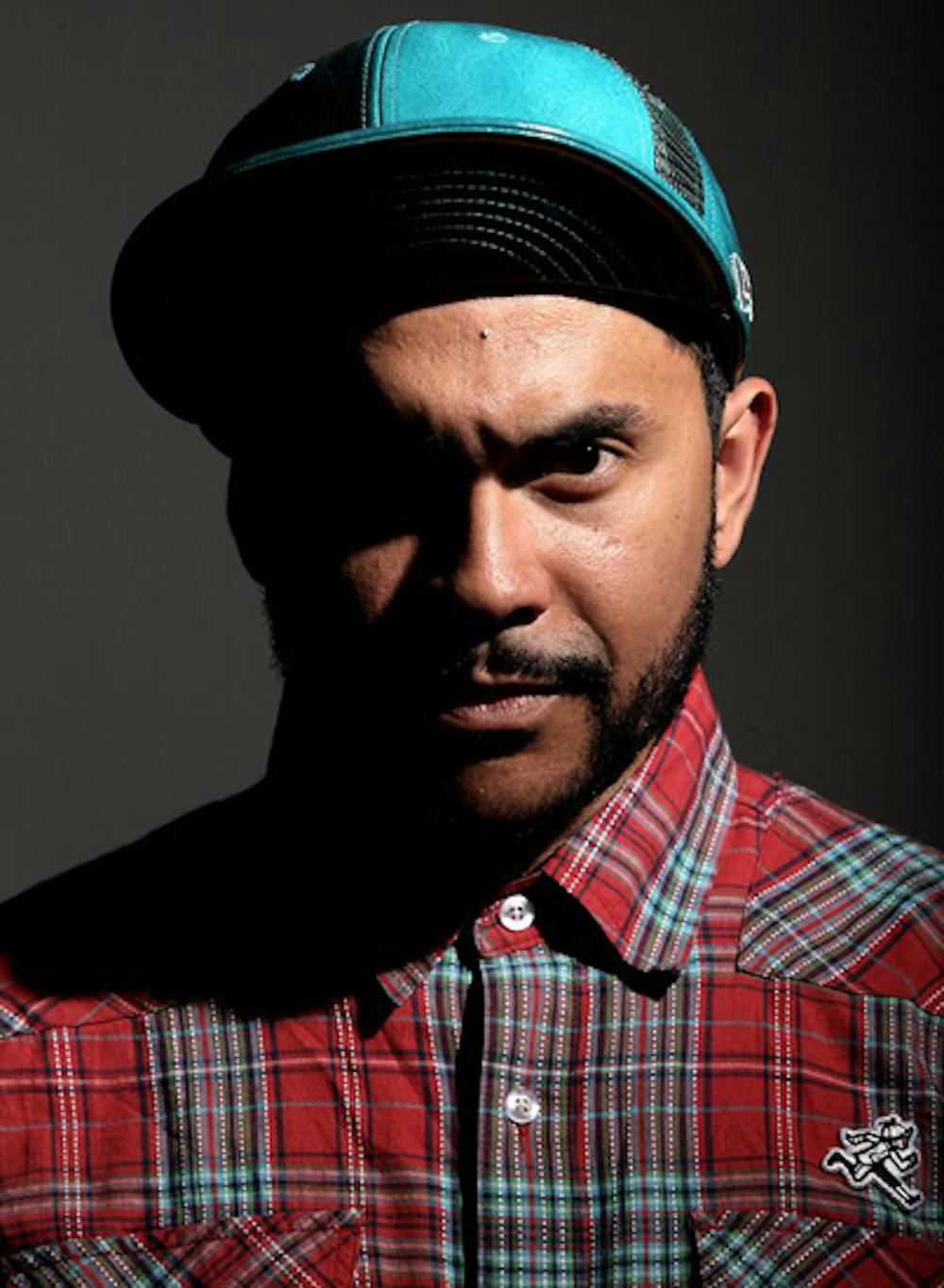 Follow DJ Craze!
Follow DJ Craze to get alerts about upcoming events and special deals!
Craze's life is a legacy of rags to riches, geek to chic, no-name to world fame.
DJ Craze has performed in venues such as: EDC (Electric Daisy Carnival), The Ritz Ybor, WTR Pool & Grill, Spin, Temple, Temple, Tao, Love and Propaganda, 45 East, Ace Cafe
DJ Craze has played in major festivals like EDC (Electric Daisy Carnival), Hard Summer, Holy Ship! Wrecked, Home Bass, Forbidden Kingdom Festival, Infrasound Festival
DJ Craze has upcoming events in Hard Summer, Ace Cafe, Holy Ship! Wrecked
Without further ado, here are DJ Craze top 8 tracks of all time:
1. Spooked
2. Proud - DJ Craze Remix
3. Jaguar - DJ Craze Remix
Sukh-E Muzical Doctorz, Bohemia, DJ Craze
4. Atmospheric Erosion - Original Mix
5. Calm Down feat. DJ Craze - Club Mix
6. Infinity And Beyond - Original Mix
7. This One's Dynamite
Killa Kela, DJ Craze
8. Back Up Track
DJ Craze Details
Electronic
Craze's life is a legacy of rags to riches, geek to chic, no-name to world fame. He never had it easy from fleeing battle in Nicaragua at the age of 3 to a geeky adolescence to Hurricane Andrew hitting Miami in 1992 nor did have ever have any coattails to ride; his is a story that's an uphill battle, but a story that ends right at the top. "My mom always taught me I could do anything I put my mind to. So when she asked what I wanted to do with my turntables, I told her, 'Be the best DJ in the world,'" Craze casually laughs. And that he proved 3 times at the DMC World Championships, an unprecedented record, and a title that no other solo DJ has yet to match. While Craze is regarded internationally and unquestionably as one of the best scratch DJs in the world, it's still astonishing to see his overwhelming number of titles on paper: Craze has won first place for the USA DMC Championships in 1998, World ITF Scratch Off Championships in 1998, ITF Western Hemisphere Scratch Off Championships (1998, '99), Winter Music Conference Scratch Off Champion (1996, '97, '98, '99), East Coast DMC Championships (1997), East Coast Rap Sheet Championships (1996) and Zulu National Championships (1995, '96), to name but a few. Additionally, DJ Craze claimed 2nd place in the first DMC Team Championship with his Allies' crew (which included fellow champions A-Trak and Infamous) in 1999 and then in 2000, the Allies' won the Team Championship title, taking it from the previous year's winners the Scratch Perverts.
"I won the DMC's when I was 20. I joined the Regionals, won that, Nationals, won that, and then won the Worlds. And I took it from A-Trak that's right! But he was only like 15 when I beat him. I was still scared. Then in that year, in '98 when I beat A-Trak in the [DMC] Worlds, I didn't wanna battle no more and I thought he'd be the icing on the cake, so instead we formed the Allies and we kicked everybody's butt. (laughs) Except the [Scratch] Perverts, they beat us once in the US, but then we came over here to London and we kicked their butt. So hey, payback's a bitch, Tony!"
- Craze
On top of his untouchable turntablist skills and scratch champion showmanship, the world has also recognised that Craze is a second to none club DJ he has toured the globe over, from Jamaica to Australia to Japan to Iceland to France to the country he was born, Nicaragua. All DJing aside, Craze is also a world- renowned producer, releasing wildly successful drum'n'bass records with labels such as Cartel Recordings, Breakbeat Kaos, and C.I.A and other hip hop inspired productions with the likes of DMC Records, Ninja Tune Records, OM Records and K7 Records. It's the respect from both DJs and audiences alike that has paved Craze's seamless move between hip hop and turntablism to drum'n'bass both serious subzero clique/cult scenes the globe over demanding much of any artist trying to peddle their wares worldwide; to what now sounds like club-style Miami bass, formed with the technical love of hip hop with clean cuts and ridiculously dextrous scratching, but a mix up of straight up rap, ghettotech, raw booty house, old-school electro, Baltimore/Miami bass crossover and sweaty lo-end dancefloor music, making it all but impossible to keep still. This is Craze the man who arguably defined his hometown Miami turntablism scene, only to return now to reinvent this take on the Miami sound; a neo-genre of his own special blend of every which way club codes from the ghosts of discos past, present and future.