Best Brooke Eden Songs of All Time – Top 10 Tracks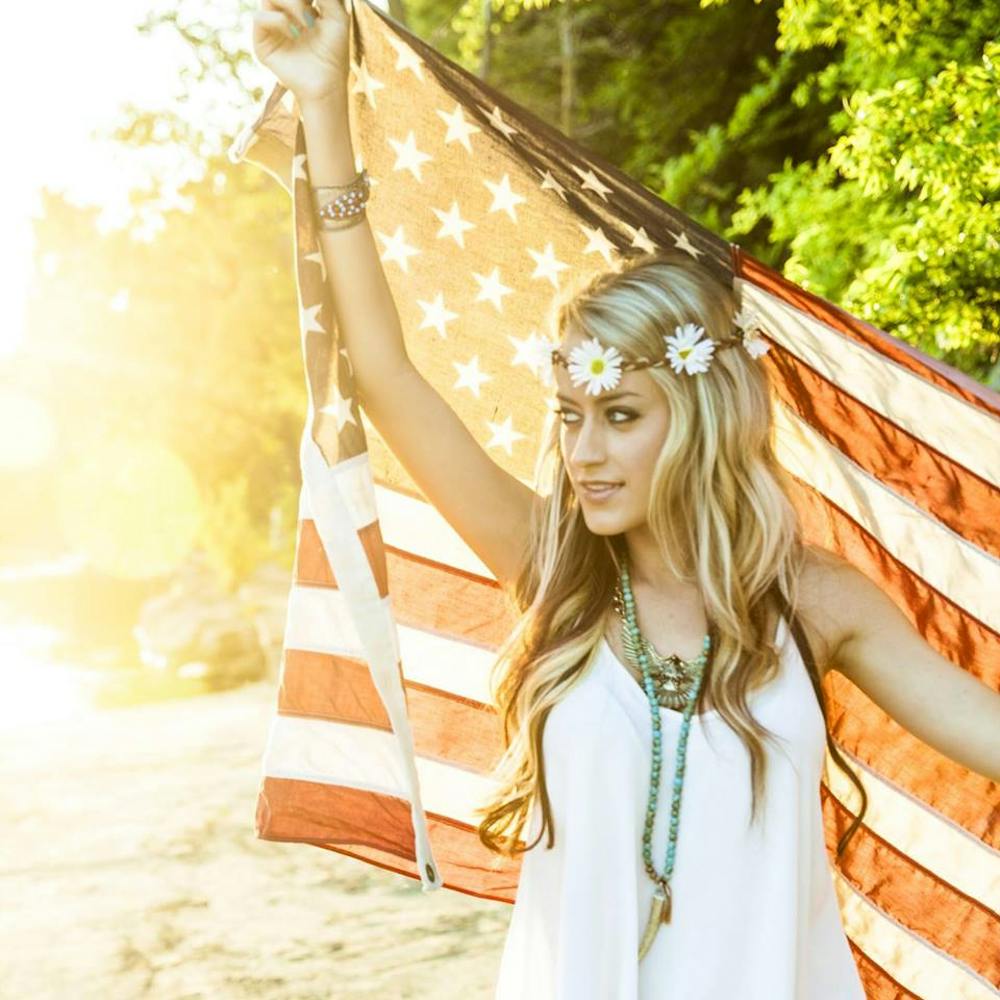 Follow Brooke Eden!
Follow Brooke Eden to get alerts about upcoming events and special deals!
City girl by birth, but country girl by blood, Brooke Eden brings you a fusion of country, rock, and blue-eyed soul.
Brooke Eden has performed in venues such as: LA Memorial Coliseum
Without further ado, here are Brooke Eden top 10 tracks of all time:
1. Left You For Me
2. No Shade
3. Knock
4. Sunroof
5. Act Like You Don't
6. Got No Choice
7. Daddy's Money
8. Comeback Love
9. Off The Ground
10. Heartless
Brooke Eden Details
Country
City girl by birth, but country girl by blood, Brooke Eden brings you a fusion of country, rock, and blue-eyed soul. Although she was born in the city, she was raised on country music and black-eyed peas and rice. "Country music has just always hit a chord in my soul," says brooke "The stories and meanings inlaid within the music have connected me to it since I was a young child."
Brooke Eden was born in West Palm Beach, Florida. Country music was always blasting in her family's home and car, where Brooke kept rhythm with the music before she could even walk. Brooke's dad, drummer and singer in a country band, would often invite Brooke to sit in with his band. Brooke has always had the ability to make a crowd feel what she was singing and at the tender age of 5, she knew what she wanted to do.
As some of you may know, Brooke was featured on Season 7 of American Idol. It was an experience that taught her a lot about the industry and gave her the kick in the butt she needed to take a hold of her dream and go for it. "Idol was an experience that I needed to go through. The aftermath of the show showed me two sides of the music industry - support and criticism. The criticism was very difficult to take at first, but soon I realized that with amazing dreams come ups and downs, and I must take the bad with the good and learn from my mistakes. My Idol experience taught me to have a thick skin in the industry and also showed me that the sticks and stones of criticism made me want it even more," says Brooke of her American Idol experience.
Brooke graduated from the University of Florida in the spring of 2011. "I am a Gator girl! Whether you're chomping back at me, or you're throwing up your college sign, there's always a conversation to be had about college football!" says Brooke. While attending UF, Brooke had the honor of performing at UF's Gator-Growl - the world's largest student-run pep rally - where she was honored to open for the legendary southern rock band, Lynyrd Skynyrd.
Brooke has performed all over the state of Florida, opening for major
recording artists including Brooks N Dunn, Sara Evans, Trick Pony, Alan Jackson, and several others. She is currently living in Nashville, Tennessee where she is writing her EP. She also travels to Florida 2 weeks out of the month and sings in her hometown of West Palm Beach, Florida. Follow her as she continues to follow her dream.