Best Wippenberg Songs of All Time – Top 10 Tracks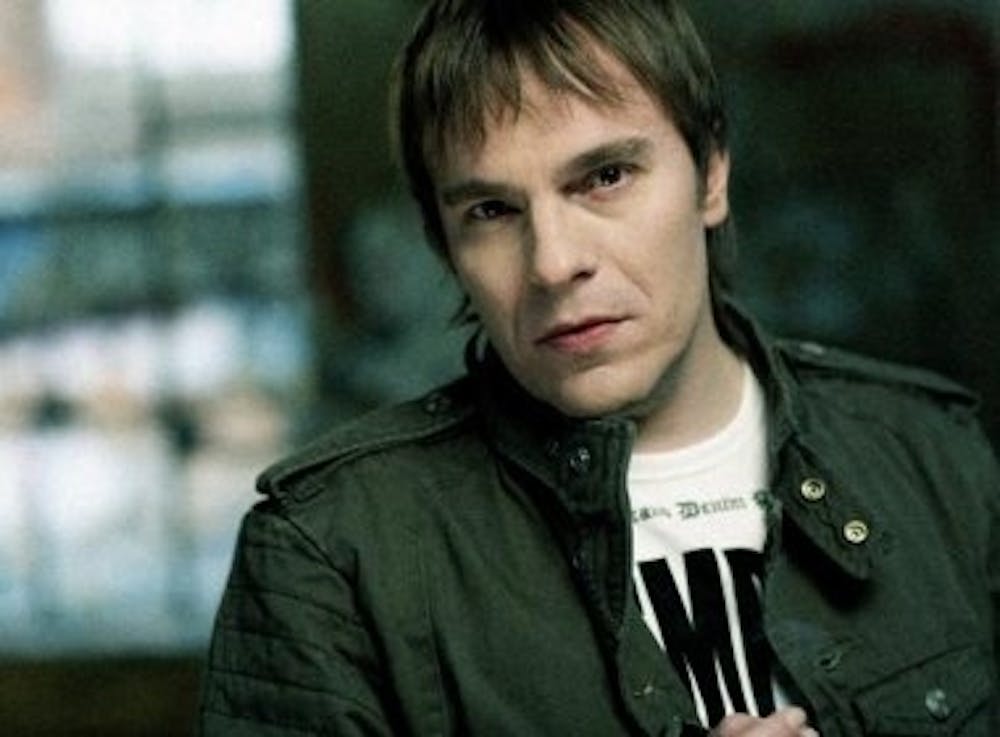 Follow Wippenberg!
Follow Wippenberg to get alerts about upcoming events and special deals!
Genre-warping electronic music adventurer Wippenberg (a.k.a.
Without further ado, here are Wippenberg top 10 tracks of all time:
1. Neurodancer - Original Mix
2. Chakalaka - Single Edit
3. Embrace Me - Wippenberg Remix Album Edit
Fragma, Wippenberg
4. Pong - Short Edit
5. Needs To Feel - Wippenberg Remix (Mixed)
Super8 & Tab, Wippenberg
6. Neurodancer - Original Version
7. Chakalaka
8. Nightclubbing - Wippenberg Remix Short
Blank & Jones, Wippenberg
9. 100 - Extended Version
Nic Chagall, Wippenberg, Rank 1
10. Needs To Feel - Wippenberg Remix (Mixed)
Super8 & Tab, Wippenberg
Wippenberg Details
Genre-warping electronic music adventurer Wippenberg (a.k.a. Olaf Dieckmann) has been supplying the world's dancefloors with audio titans for close to 15 years. Most recently renowned for his productions including the neo-classic 'Chakalaka', 'Drumster', and his 'Wippenberg presents Sphaera' releases 'Front' & 'Back', his music hazes the multiple boundaries of house, electro, trance and techno. This unique composite electronic blend is now spun by the widest imaginable cross-section of DJs… He's championed as much by Eric Prydz, Angelo & Ingrosso, Tocadisco and Pete Tong in 2009, as he is by Tiësto and Armin Van Buuren. This casts Wippenberg as one of, if not, the most diverse DJ/producer in today's EDM universe.
In 2004 Olaf released the two 'Elemental EPs', which included the tracks 'Fire', 'Water', 'Earth' and 'Air'. They drew strong support from the highest echelons of the DJ hierarchy and pushed the Wippenberg name firmly into the headlines. The EPs release prompted close associates Cosmic Gate to collaborate with Dieckmann on their 'Earth Mover' album with the track 'Guess Who'. Around the same time Olaf completed work on his next single 'Promised Land', and with it came a new label relationship with Dutch heavyweight independent High Contrast Records. The track (which featured the vocals of Tiff Lacey and was remixed by Nic Chagall) beat the drum hard for what was to prove Olaf's renaissance record. In 2008 'Chakalaka' (partnered by the B-side 'Drumster') exploded into the clubbing consciousness, thanks in no small part to major 3 month¬long floor and radio hammering from Tiësto and Armin Van Buuren. As was always Olaf's desire the tracks started to chip away at the stylistic borders of dance and came to enjoy heavy deck support from Angello & Ingrosso, Eric Prydz, Eric Morillo and Dirty South, amongst a multitude of others. The track maintained a grip on the No.1 chart position on Beatport for an incredible 12 weeks. Late that year and branching further out still, Olaf launched a new nom-de-plume Sphaera. The tracks 'Front & 'Back' were released on Tiësto's Black Hole Records to, once again, broad DJ acclaim.
Famously, Olaf carved his name deep into the heart of the mid-90s dancefloor with his very first track -the unforgettable, speaker-assaulting 'Neurodancer'. Released on Hyper Hype, it became an import smash and was picked up by Hooj Choons off-shoot Prolekult. To this day 'Neurodancer' rests as one of the hardest-to-find and most in-demand pieces of dance vinyl in the world -regularly changing hands for many times its original price.
No Wippenberg biography would be complete without mention of Dieckmann's remix and spinning work. Behind the decks his characteristic musical tastes and spinning style have started to generate huge demand. It has seen him blaze a trail at 2009's Trance Energy, rock the German leg of ASOT400 & deliver deck damage at Dance Planet Russia, as well as dozens of other, clubs, festivals and tent-poles events.
At the remix end of the mixing desk, Olaf has refashioned tracks for a number of A-List production outfits, including Tiësto, Above & Beyond, Cosmic Gate, Gabriel & Dresden and Super8 & Tab. Most recently his remix of Rank 1's Trance Energy 2009 anthem 'L.E.D. There Be Light' became the focus of many DJs playlists.
On the immediate horizon Olaf has just finished new remixes of tracks for Paul Van Dyk & Riva as well as Ingrosso's MGMT 'Kids' sampling 'Laktos'. He's also set to release the hotter than hot new Wippenberg single… 'PONG!'