Best Virus Syndicate Songs of All Time – Top 10 Tracks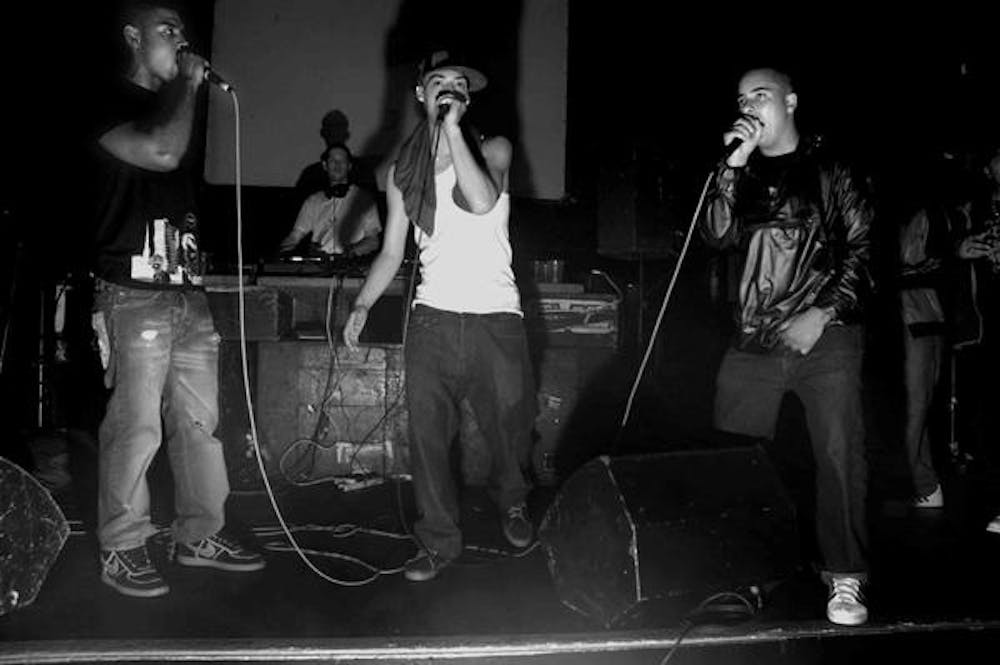 Follow Virus Syndicate!
Follow Virus Syndicate to get alerts about upcoming events and special deals!
Virus Syndicate are DJ/producer MRK1 and MCs JSD, Goldfinger & Nika D.
Without further ado, here are Virus Syndicate top 10 tracks of all time:
1. We Don't Play
12th Planet, Bandlez, Barely Alive, Chibs, Dirtyphonics, Disciple, Dodge & Fuski, Eliminate, Fox Stevenson, Infekt, Modestep, MVRDA, Myro, Oliverse, Phaseone, SampliFire, Terravita, Virus Syndicate, Virtual Riot
2. Flat Line
Dodge & Fuski, Virus Syndicate
3. No Manners
Shapes, Virus Syndicate
4. Show Up VIP
5. Show Up
6. How We Roll
Disciple, SampliFire, Modestep, Eliminate, Barely Alive, 12th Planet, Oliverse, Virtual Riot, Bandlez, Dirtyphonics, Graphyt, Ecraze, Phaseone, Infekt, Chibs, MVRDA, Dodge & Fuski, Myro, Terravita, Fox Stevenson, Virus Syndicate
7. Blitz (feat. Virus Syndicate)
Riot Ten, Krimer, Virus Syndicate
8. Badder
Sikdope, ATRIP, Virus Syndicate
9. Them Ft. Virus Syndicate
10. Gang Shit
Dion Timmer, Virtual Riot, Virus Syndicate
Virus Syndicate Details
Electronic
Virus Syndicate are DJ/producer MRK1 and MCs JSD, Goldfinger & Nika D. Hailing from Manchester, their raw urban bass heavy sound leans to many genres, with hard edged beats and lyrical intelligence the Virus are fast gaining tips to become the next major UK break through act.
MRK1 (Formerly Mark One) is one of the leading heads in the ever evolving dubstep scene and combined with his heavy electro, grime, hip hop and jungle influence his sound provides a super-sonic platform for the lyrically astounding mc's. From satire to irony, humour to sincere… Virus Syndicate offer an interesting perspective on life and a much needed breath of fresh air for the urban/dance crossover world.
After the success of their debut album "The Work Related Illness" Virus Return with a fresh batch of hybrid bass bombs, all unique in sound and even more infectious than before. Tracks such as "Conspiracy" dig deep and are a true sign of the times touching upon illegal wars, politics, poverty and the hierarchical system…disputes aside Virus still deliver their wonderfully crafted stories such as "Kane and Able" detailing a tragic sibling rivalry with fatal consequences and the "Balance", a tail of unexpected pregnancy amongst love struck, care free teenager's.. then there's the up front testosterone fuelled tracks such as "Be like us" and the ever present misogynistic tracks such as "Bashy" and "Dipping", just a few of the many humorous Manchester colloquialisms used by Virus.
Collaborations and remixes are brewing with USA's Yo Majesty, Freq Nasty, Switch, Various Productions, Foreign Beggars, Nextmen, Jahcoozi, DJ Baku (JPN). With over 60 European dates under their belt and receiving support from the likes of Liam Howlett, Rob Da Bank, Ross Allen, Mary Anne Hobbs, Tim Westwood (to name a few!) the future looks bright for Virus Syndicate…get ready to be infected.