Best Terry Hunter Songs of All Time – Top 10 Tracks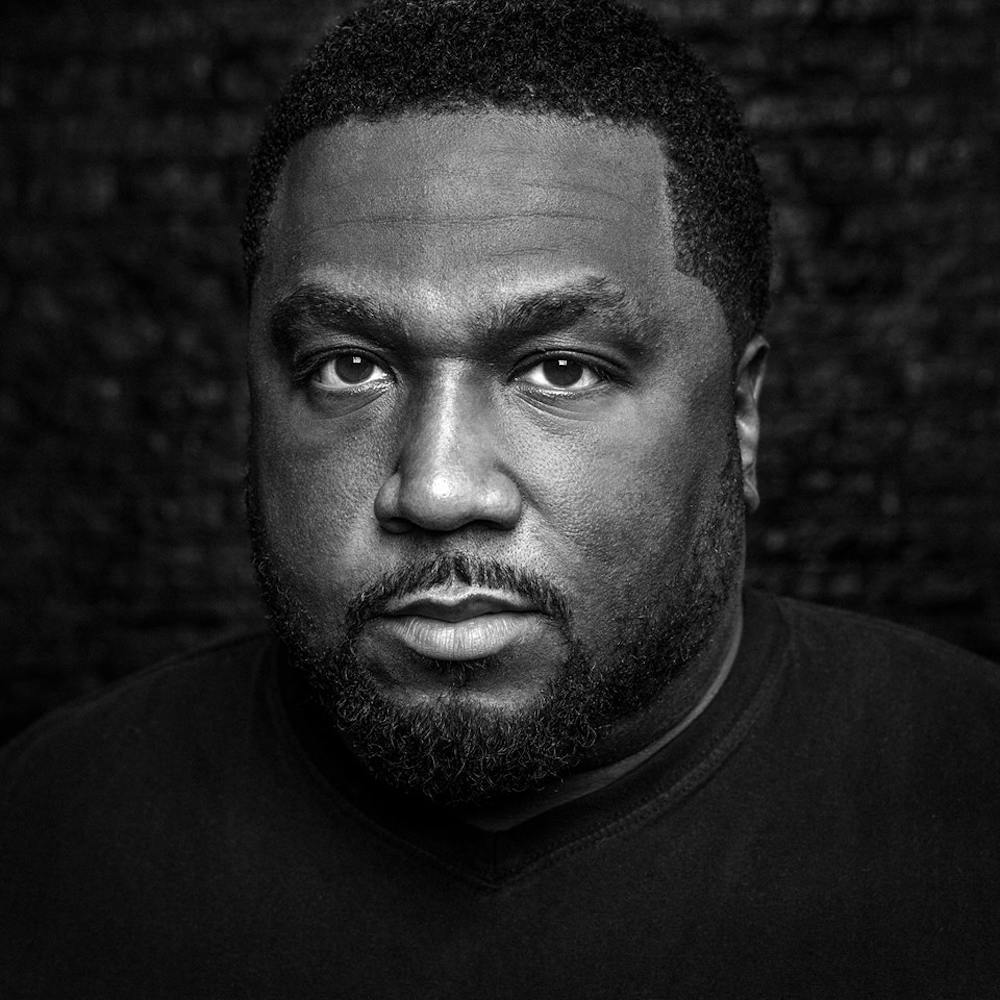 Follow Terry Hunter!
Follow Terry Hunter to get alerts about upcoming events and special deals!
The name Terry Hunter reigns legendary in the music industry.
Without further ado, here are Terry Hunter top 10 tracks of all time:
1. BREAK MY SOUL - Terry Hunter Remix
2. T.S.O.C. - Main
Terry Hunter, Common, Mike Dunn, Deon Cole, Chantay Savage, Coldhard, AM7, Jamie Principle
3. Save A Lil Love
Reel People, Eric Roberson, Terry Hunter
4. T.S.O.C. - Radio
Terry Hunter, Common, Mike Dunn, Deon Cole, Chantay Savage, Coldhard, AM7, Jamie Principle
5. Just Doing Me - Terry Hunter Club Mix
Melba Moore, Terry Hunter
6. I Will Survive (The Aretha Version) - Terry Hunter Extended Remix
Aretha Franklin, Terry Hunter
7. It's Your World (First Take) - Terry Hunter First Take Main Mix
8. T.S.O.C. - Instrumental
Terry Hunter, Common, Mike Dunn, Deon Cole, Chantay Savage, Coldhard, AM7, Jamie Principle
9. Fall on Me - House Remix
Terry Hunter, Shekinah Glory Ministry
10. Hungry 4 U - Radio Edit
Terry Hunter Details
Electronic
The name Terry Hunter reigns legendary in the music industry. Performing at the world's most noted dance events, including Miami's Winter Music Conference; Southport Weekender, UK, Groovefest in the Dominican Republic; and the Amsterdam Dance Event in the Netherlands, this Grammy nominated DJ/Producer has traveled worldwide spreading his passion for all ears willing to hear. Born in Chicago and introduced to music at an early age by his father, music runs through Terry just as natural as his own blood. His father was a DJ who played mostly soul and disco music at a local west side tavern.
"I spent entire summers in my bedroom and at local record stores just hanging around, not playing with my friends. I knew in my heart this is what I was born to do."
During his teenage years, unlike many his age Terry was studying and perfecting his passion. He made a popular name for himself djing at neighborhood and high school parties, where he caught his first big break – spinning at the Hummingbird Dance Club. As Terry continued to work hard and make a household name for himself he went on to play several historic Chicago night spots, including Sauer's, The Powerhouse, The Candy Store, La Mirage, as well as renowned parties at the Bismarck Hotel and Hyde Park Racquetball Club.
In the 1990s when Chicago house music began to flourish, Terry exploded internationally. Producing his first release, "Madness", the track automatically became an underground hit. He further explored his craft by creating remixes for top artists including Michael Jackson, Janet Jackson, Mary J. Blige, R.Kelly, Byron Stingily (of Chicago's Ten City), Barbara Tucker, La India and countless other legends.Terry has co-written and produced tracks for R&B singer Raheem DeVaughn, as well as for the soul enticing voice of Syleena Johnson. A mogul who truly holds many crowns, his accomplishments also includes numerous collaborations, such as 2011's "Mass Destruction" project with his friend and colleague, DJ/producer Kenny Dope, with whom he remixed Kanye West's "Addiction."
Taking a step into the next level of his career, Terry launched his own label, T's Box Records, in 2004 to develop the next generation of house music talent. In 2006, he became the first new member of Chicago's Chosen Few DJs in nearly 30 years. Not slowing down, the next year Terry released the global dance classic, "Wonderful", featuring Chicago songstress Terisa Griffin, and followed that with a well-received remix of Marshall Jefferson's house music anthem, "Move Your Body" and a hit remix of Avery Sunshine's "Ugly Part Of Me".
"House music is embedded in my bones"
In 2011, Terry conceived and co-produced the first "Chicago House DJ Day," bringing together major hit-makers in the industry and for the first time 100 of the most influential DJs in Chicago house music.
Not only does Terry push the limits with creativity in all musical aspects he also supports and is an advocate for his community. In 2013 Terry released "We Are One: A Movement for Life," a contemporary 'message record' that speaks to the major violence impacting so many Chicago communities. All song proceeds are donated to local non-profit organizations working to reduce violence.
Blowing his list of accomplishments out of the water, Terry recently produced Jennifer Hudson's 2014 Grammy-nominated smash, "It's Your World," in addition to two songs—"I Will Survive" and "You Keep Me Hangin' On"—for Aretha Franklin's "Aretha Franklin Sings the Great Diva Songs" project which has been nominated for a NAACP IMAGE AWARD. On his own label, Terry's production of "Let Nobody", by Chantay Savage shot to #1 on both Beatport and Traxsource, as did his remix of John Legend's "All of Me." Terry's remix of Ann Nesby's "Living My Life" also ruled the dance charts in 2014.
Closer to home, Terry and his Chosen Few DJs brothers hosted more than 30,000 in Chicago's Jackson Park for the 24th annual Chosen Few Old School Reunion Picnic, believed to be the world's largest single-day music event. The daylong "Woodstock of House" included DJ sets, plus live performances by dance legends Jocelyn Brown and Ann Nesby, Chantay Savage and a cameo by R. Kelly.
Terry's long-running BANG! Sunday night party continued for its fourth year in 2014, and in October, expanded from its original home at the Shrine nightclub to Chicago night life institution, Dolphin.
Terry is now in the works of producing R. Kelly's first house music album and a new Terry Hunter EP—both due in early 2015. Not slowing down anytime soon, this legend's life's accomplishments, collaborations, and awards prove that the sky is never the limit.