Best Swedish House Mafia Songs of All Time – Top 10 Tracks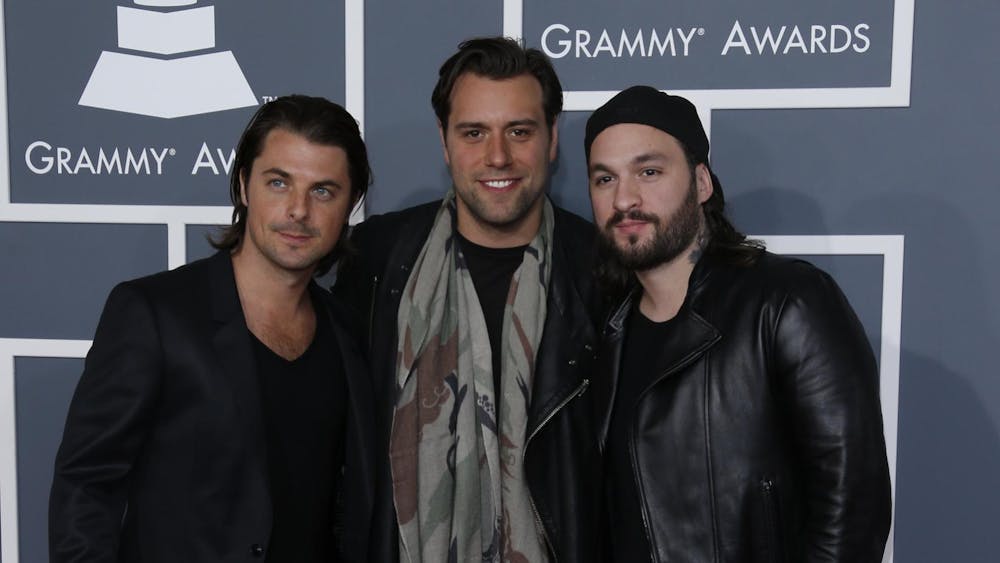 Follow Swedish House Mafia!
Follow Swedish House Mafia to get alerts about upcoming events and special deals!
Axwell.
Swedish House Mafia has performed in venues such as: Ushuaia Beach Club
Without further ado, here are Swedish House Mafia top 10 tracks of all time:
1. Don't You Worry Child - Radio Edit
Swedish House Mafia, John Martin
2. Save The World
3. Greyhound
4. One - Radio Edit
5. Don't You Worry Child
Swedish House Mafia, John Martin
6. Miami 2 Ibiza - Swedish House Mafia vs. Tinie Tempah
Swedish House Mafia, Tinie Tempah
7. Don't You Worry Child - Acoustic Version
Swedish House Mafia, John Martin
8. Antidote - Radio Edit
Swedish House Mafia, Knife Party
9. One (Your Name)
Swedish House Mafia, Pharrell Williams
10. Antidote - Extended
Swedish House Mafia, Knife Party
Swedish House Mafia Details
Electronic, Pop, House
Axwell. Steve Angello. Sebastian Ingrosso.
Three of the worlds most successful DJs and Producers in their own right create a very special almost indefinable spark when they join together for their unique Swedish House Mafia parties. Wherever they go they are guaranteed to be the most talked about and eagerly anticipated act of the night….from Ultra Festival in Miami and Mysterylands in Holland to Creamfields in the UK and Oxegen Festival in Ireland to headlining TWO sell-out shows at Brixton Academy in London….2009 has truly been their year, becoming house music's biggest act! The trio have collaborations forthcoming with Pharrell (N.E.R.D), and are writing for Warner Music priority, Kid Sister, while their single with Laidback Luke, 'Leave The World Behind', fast became THE summer dance anthem.
Swedish House Mafia have risen through the ranks to DJ/Producer superstardom over the last few years and they are without doubt one of the most hardworking party crews around. Their sets comprise original tracks and chart topper mixes with their addictive blend of funky beats. Whether you're the uninitiated or a regular on the scene, this is sexy, fun clubbing at its best!
A night spent partying with the Swedish House Mafia is a night never to be forgotten…whether it's at world-famous nightclub 'Pacha' in Ibiza (where they had a Monday night residency throughout summer 2009 with their hugely successful 'Dark Forest') or at Brixton Academy in London (where they sold out their inaugural show so fast an extra night was added!), they are guaranteed to SMASH IT!!
Summer 2009 was all about the Swedish House Mafia: The Dark Forest at Pacha Ibiza. The event became one of the island's most anticipated new nights in years, with packed shows, amazing productions & some very special guest appearances from the likes of Dizzee Rascal, Basement Jaxx, Miike Snow…unmissable!! Summer 2010 will see them return to the white isle for an even bigger and better season of glitter, glamour and the hottest talent around.
Head to a Swedish House Mafia show & don't be surprised to see Adonis-style peacocks and forest nymphs dancing amongst you, while mirrored mannequins and giant wolf heads hover above your head, not to mention mind-blowing production of lasers, fireballs and steam jets so strong you would almost swear you were taking off to a different time and place!
2010 will see world domination become a reality…