Best Sam Feldt Songs of All Time – Top 10 Tracks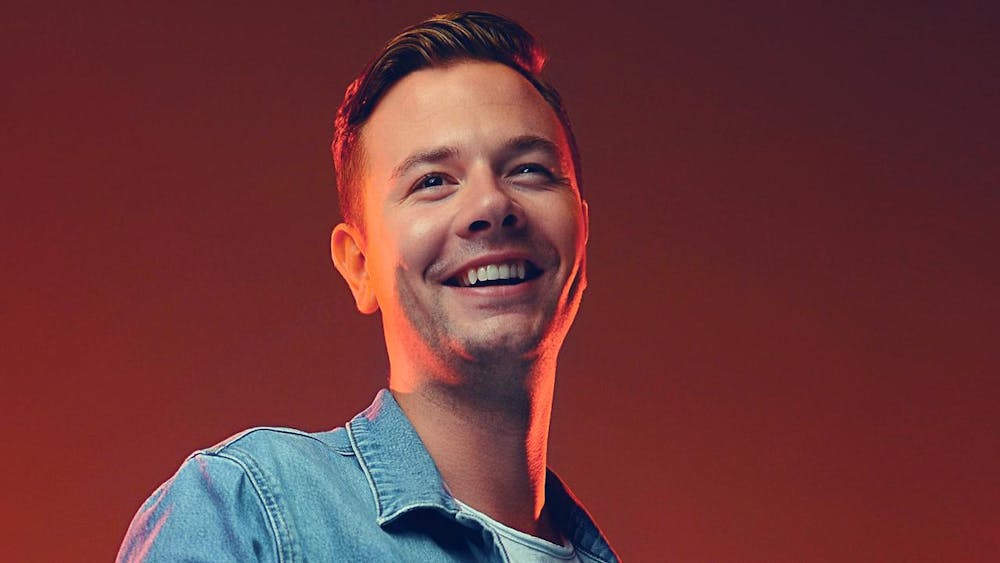 Follow Sam Feldt!
Follow Sam Feldt to get alerts about upcoming events and special deals!
While only in his early twenties, Dutchman Sam Feldt has become quite the deep house tastemaker of his day.
Sam Feldt has performed in venues such as: Zouk, Tao Beach, Daer Dayclub, Marquee Nightclub, WTR Pool & Grill, Temple, Gilt, EDC Orlando, Temple, Exchange LA
Sam Feldt has played in major festivals like EDC Orlando, Electric Zoo, Ultra Music Festival, Breakaway Music Festival, Escapade Festival, Palm Tree Festival, Ultra Australia, Ultra Europe, Heatwave Music Festival, Palm Tree Festival
Sam Feldt has upcoming events in Riverstage, Marquee Nightclub, Tao Beach, HQ2 Nightclub
Without further ado, here are Sam Feldt top 10 tracks of all time:
1. Follow Me
2. Way Back Home (feat. Conor Maynard) - Sam Feldt Edit
SHAUN, Conor Maynard, Sam Feldt
3. Call On Me (feat. Georgia Ku)
Sam Feldt, Georgia Ku
4. Post Malone (feat. RANI)
Sam Feldt, RANI
5. Slow Dance (feat. Ava Max) - Sam Feldt Remix
AJ Mitchell, Ava Max, Sam Feldt
6. Enough To Drink
Sam Feldt, Cate Downey
7. Never Gonna Not Dance Again - Sam Feldt Remix
8. Post Malone (feat. RANI) - VIZE Remix
Sam Feldt, RANI, VIZE
9. Rise (Sam Feldt Remix)
10. Only Want You - Sam Feldt Remix
Sam Feldt Details
Electronic
While only in his early twenties, Dutchman Sam Feldt has become quite the deep house tastemaker of his day. With amazing remix work as well as solid hits like the early 2015 release 'Show Me Love', which proved to be his definite claim to fame, he's one of the DJs to watch when it comes to a new sound flooding the scene.
Sam Feldt is definitely not a stranger to the house music scene. After working behind the scenes as a producer for a long time, perfecting his musical talents, he decides to show the world what he's capable of by uploading his first tunes by the end of summer '13. Within a year Sam signs with Spinnin' Records and releases his first track on the label.
It doesn't take long for the young producer to get censed by international dance media as part of a new exciting wave of melodic deep house. With almost two million plays on SoundCloud and 250.000 plays in one week as well as a #1 Hypem spot for his remix of the Sander van Doorn & Firebeatz release 'Guitar Track', Sam can surely be seen as the rookie of the year 2014.
Besides releasing his first original tracks with De Hofnar, the widely popular 'Bloesem' and a cool bootleg of the Fleetwood Mac anthem 'Big Love', he also presents catching remixes for folk band Mumford And Sons ('I Will Wait', together with Bloombox), Naxxos ('New Orleans'), I Am Oak ('On Trees And Birds And Fire') and Jose Gonzalez ('Stay Alive', which reaches #1 on Hypem).
Yeah, Sam is getting on a roll. By the end of 2014 the instant classic summer tune 'Hot Skin' comes out, made with fellow producer Kav Verhouzer, building up to over 800.000 YouTube views after its release. It marks he's beyond the stage of being a rookie, Sam Feldt is already a known name delivering big tunes on a regular basis.
2015
That's some way to start 2015. By now, Sam has played all around the world, sharing the stage with the biggest names in the industry like Kygo, Robin Schulz, Thomas Jack, Alle Farben, Kölsch, Steve Rachmad and Benny Rodrigues. His sound is characterized by beautifully built melodies, loads of atmosphere and emotion packed in a tantalizing, often laidback groove.
It's a sound taking over more and more dancefloors these days, culminating in Sam's brand new release 'Show Me Love' in February 2015. The track is a unique take on the eponymous 90s dance classic, completely re- structured with the vocals used in a completely new way. It receives massive DJ support, scoring over 4 million SoundCloud plays in a month, marking Sam Feldt's definite arrival as headlining artist.
Meanwhile, the Dutchman explores the wide world of this fetching new deep house sound with his regular mix tapes. Released on SoundCloud these sets count hundreds of thousands plays every time, some of them even reaching over a million plays.
Following this success, Sam drops a new tune together with Amsterdam duo The Him by the end of March. As it happens, 'Midnight Hearts' turns out another claim to fame for the young DJ, making him more than a household name in 2015's deep house scene. A new flame has come, and it's getting brighter by the day.