Best Ron Carroll Songs of All Time – Top 10 Tracks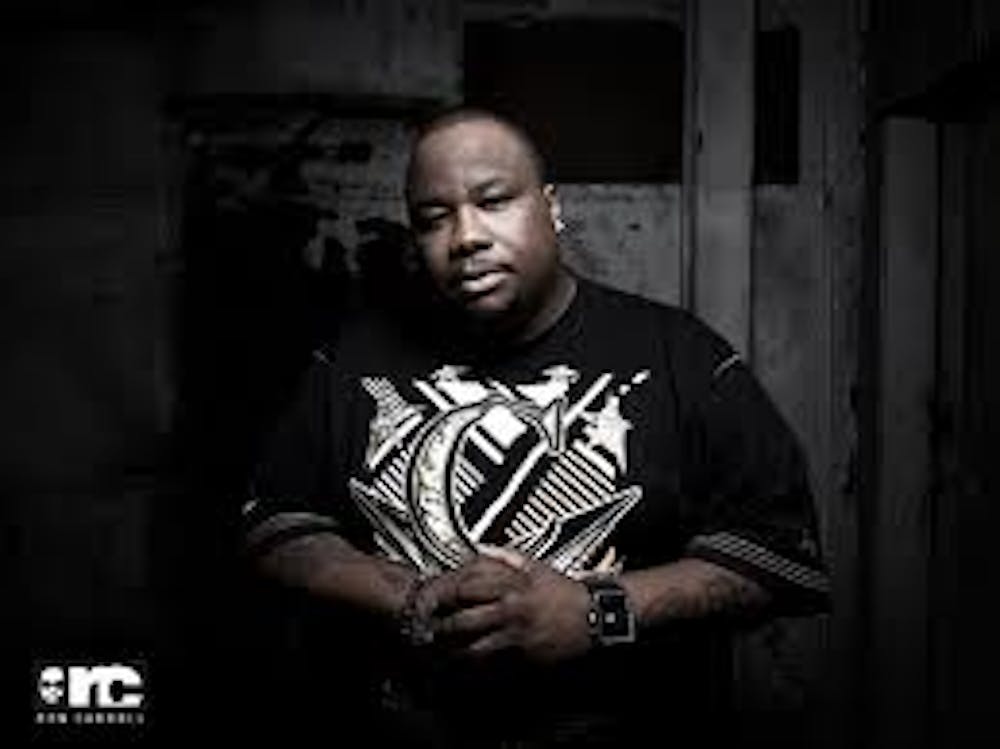 Follow Ron Carroll!
Follow Ron Carroll to get alerts about upcoming events and special deals!
Ron Carroll, a Chicago based Writer, Producer, Singer and well respected DJ, is known on the global music circuit.
Ron Carroll has performed in venues such as: Prysm, Exchange LA, Terrace Afterhours, Underground, Smartbar
Without further ado, here are Ron Carroll top 10 tracks of all time:
1. Your Smile
Mademoiselle Luna, Ron Carroll
2. Lucky Star
Faul & Wad Ad, Superfunk, Ron Carroll
3. Lucky Star - Solomun Remix
Ron Carroll, Superfunk, Solomun
4. Walking Down the Street - Ruben Mandolini Remix
Ron Carroll, Ruben Mandolini
5. The Sermon
6. House Dimension - Brokenears Remix
Milk & Sugar, Ron Carroll, Brokenears
7. Waited - Original Radio Edit
Ron Carroll, Aires Adora, DJ Spen
8. Bang Bang (Explode) - VooDoo & Serano Radio Mix
DF&S, Ceresia, Ron Carroll
9. Don't You Worry - Radio Mix
Ron Carroll, Alex Kosoglaz
10. When You Got Love - Original Radio Edit
Michael Canitrot, Ron Carroll
Ron Carroll Details
Ron Carroll, a Chicago based Writer, Producer, Singer and well respected DJ, is known on the global music circuit. Ron has collaborated with many of the world's top Dj / Producers such as, Erick Morillo, Roger Sanchez, Bob Sinclar, David Guetta, and Axwell.
Since his beginnings singing in the church, Ron Carroll was destined to make his mark in the music industry. His career as a DJ began in the early 1980's on Chicago's Southside where his star quickly rose. He would soon find himself opening for noted DJs including Lil' Louis, Mike Dunn, and Ron Hardy. In 2000, friend and producer Mazi introduced Ron to the European House Band "Super Funk", and they asked Ron to write and sing on there single, which turned out to be "Lucky Star." The track blew up worldwide and sold over 3,000,000 copies.
Ron has been Producing, Remixing, and Contributing vocals on a wide variety of projects. His 2008 super hit, "Walking Down The Street" ("Nike Song"), was released globally and soared in Holland. This song remained on the national charts for eight straight weeks. He would also collaborate with Bob Sinclar and Axwell on the 2009 Hit: "What A Wonderful World" plus, Co-write "When Love Takes Over" with David Guetta and Kelly Rowland.
When Ron is not working in the studio, he's performing at some of the largest electronic dance music events in the world. Including: Loveland Festival in Amsterdam, Sensation Events (South America), Ibiza and top Clubs throughout Europe, Asia, Australia and Middle East. Today, Ron Carroll is launching his production & events company: "One Entertainment Group" and his record company: "Electricity".
In the years ahead. Ron Carroll is scheduled to perform at more Sensation Events, as well as major Festivals in 2011 & 2012 and has upcoming releases with Michael Canitrot ("When You Got Love"), Bob Sinclar ("What The World Needs") and CR2 Records ("Don't Be Afraid") already supported by BBC Radio One in the UK, and he's only getting started.