Best Riva Starr Songs of All Time – Top 10 Tracks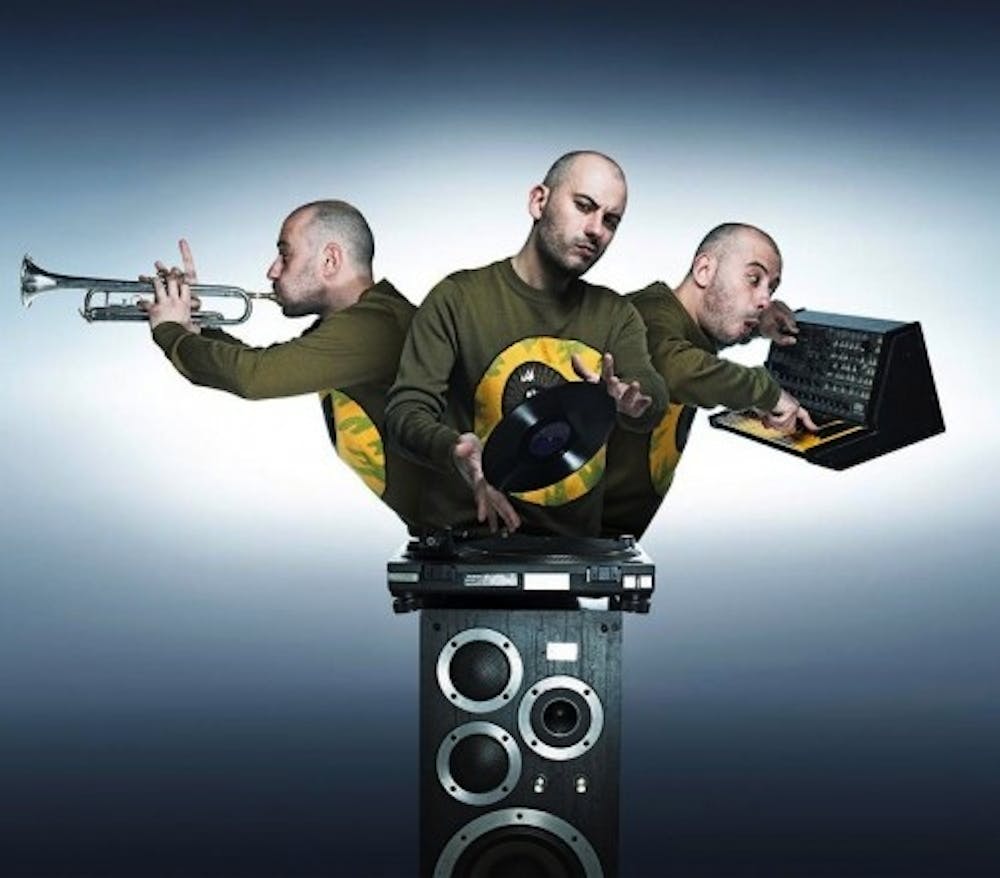 Follow Riva Starr!
Follow Riva Starr to get alerts about upcoming events and special deals!
Riva Starr is a name that should be very familiar to anyone with an interest in modern house music.
Riva Starr has performed in venues such as: Space, Bang Bang, The Circle, Coda, Eden, Fabric, Shady Park, Bassment, Sound, Halcyon
Without further ado, here are Riva Starr top 10 tracks of all time:
1. Beat Freak (ft. lau.ra)
Chris Lake, Riva Starr, lau.ra
2. Step It Up (feat. Sharlene Hector)
Armand Van Helden, Riva Starr, Sharlene Hector
3. Love Divine (feat. Phebe Edwards)
Riva Starr, Phebe Edwards
4. Ride This Sound (Biscits Remix)
Riva Starr, Imaginary Cities, Biscits
5. Hey Hey - Riva Starr Paradise Garage Remix
6. Hold Me Up (feat. Jocelyn Brown) - Riva Starr Tangerine Funk Vocal Mix
Junior Jack, Glory, Jocelyn Brown, Riva Starr
7. Crystal Clear
Camelphat, Riva Starr, Ursula Rucker
8. Dr. Funk (Riva Starr Mo' Funk Mix)
9. Scat Dub
Riva Starr, Gavin Holligan
10. Down (feat. Dames Brown) - Riva Starr VIP Remix
The Vision, Dames Brown, Riva Starr
Riva Starr Details
Jazz / Blues
Riva Starr is a name that should be very familiar to anyone with an interest in modern house music. Having shot to the top after a string of head turning releases and remixes on some of the most talked about labels, Riva Starr couldn't be hotter right now. What's quite remarkable though is how quickly Stefano Miele, aka Riva Starr has established himself so prominently on a DJ/producer circuit that's notoriously difficult to break into. It doesn't hurt that Claude VonStroke and Jesse Rose, the two men who sit on top of the pile, happen to be two of his biggest fans.
So, how did the man from Naples rise from unknown to major player in just 2 years? Well, the truth is that Stef is no newcomer to making music, in fact he's been producing and releasing a wide-range of sounds under different guises for the past 10 years, including 2 albums. Like all good producers he's earned his stripes and his current status is down to two things, hard work and talent. Oh and the World Wide Web of course. That's right, like so many successful new musicians today, Riva Starr is "big on the blogs" and it's exactly here, giving free music away that Stef was able to not only test-run new material but also form an army of loyal and excited fans before he had even released a record.
With a love of reinventing any music that inspires him, Stef created the term "Snatch!" as a way of describing his bootleg remix style of snatching/pick pocketing other music styles for his own. It's also a play on words with the type of folk/Balkan/rock music he draws inspiration from, often carrying that gypsy spirit. Having given away a number of widely praised and blogged Snatch! mixes online (his recent remix of 'The End' by The Doors has well over 10,000 downloads on Discobelle alone), it wasn't too long before some of them found their way into the DJ sets of some of the biggest names on the circuit. Two of those DJ's were Jesse Rose and Claude VonStroke, who both approached Stef for official releases on their labels after witnessing the amazing crowd reaction for his Snatch! remixes, since then there's been no looking back. Having doted up his first two releases for Claude's 'Dirtybird' and Jesse's 'Front Room' in 2007, he followed these up with another two for them in 2008 as well as two more for Fatboy Slim's famous 'Southern Fried Records' and a 12" on 'Kindisch', the more techy sub-label of the brilliant 'Get Physical' label in Berlin. As well as remixing the likes of The Gossip, Derrick Carter, KC Flight and Fatboy Slim and seeing his DJ bookings go through the roof (if you want Stef to play at your club, you'll currently be waiting 6 months), he's managed to rewrite the rules on how to establish yourself as an International DJ/producer.
Like all the great names in dance music the Riva Starr sound is very distinctive, with fans as wide-ranging as Tiesto, Carl Cox, Ricardo Villalobos and Annie Mac, he manages to make high quality accessible house music that unites many different styles and DJ's. He's always described it as "Snatch" although it was his good friend Laidback Luke that recently described his style as "Mezcla", a universal Spanish word that's used to describe a mixture of different things that seems to aptly apply to Stef's music with his World influences and eclectic beats. You'll hear throughout his upcoming album "If Life Gives You Lemons, Make Lemonade" out on Made to Play January 2010, but mainly on the first single 'I Was Drunk', 'Bulgarian Chicks' and 'Black Cat, White Cat', that Stef draws inspiration from the Balkan music scene, an area of music that's always been a personal interest. He shows his depth of knowledge by using the brilliant Noze on 'I Was Drunk', as well as showcasing his self-edited video that uses footage from Balkan director Kusturica (over 40,000 hits on YouTube and counting). The single has already gained great support at Radio 1, although the Balkan sound is just one style that Riva Starr is associated with and throughout the album you'll hear many twists and turns as it progresses, providing you with that true 'Mezcla' experience.