Best Richy Ahmed Songs of All Time – Top 10 Tracks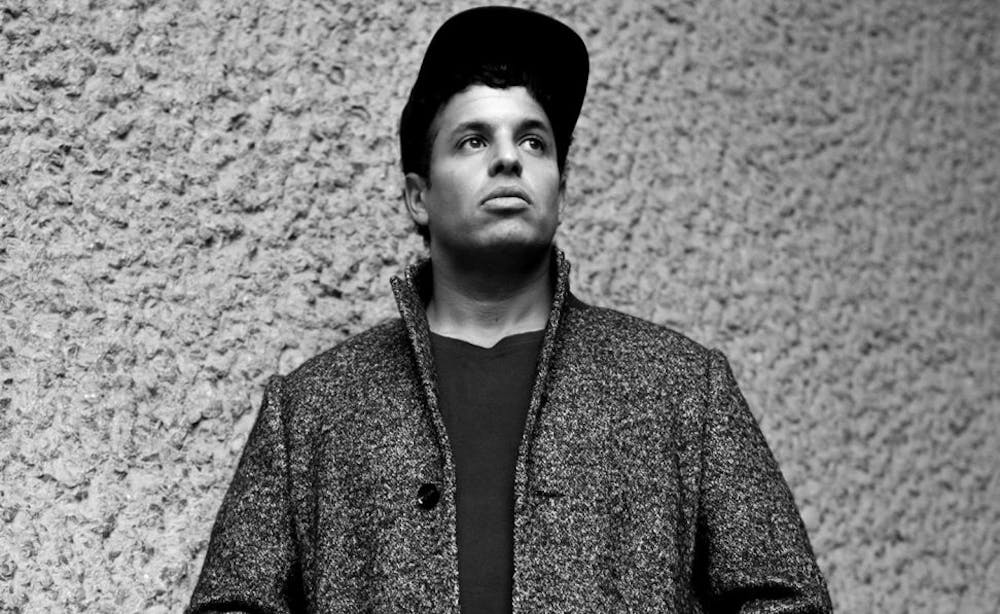 Follow Richy Ahmed!
Follow Richy Ahmed to get alerts about upcoming events and special deals!
Richy Ahmed is at the forefront of a new wave of British DJs, who are re-defining house music taking cues from disco, techno,funk and hip-hop.
Richy Ahmed has performed in venues such as: Spybar, Sound, Exchange LA, Audio Discotech, Avant Gardner (Great Hall), Watergate, Cova Santa, Creamfields, Creamfields South, Flash
Richy Ahmed has played in major festivals like Creamfields, Creamfields South, We Are Mexico, EDC Portugal, Secret Project
Richy Ahmed has upcoming events in We Are Mexico
Without further ado, here are Richy Ahmed top 10 tracks of all time:
1. Blue Oyster - Richy Ahmed Remix
Sil, Richy Ahmed
2. The Drums - Original Mix
3. So Good - Original Mix
4. Mode - Richy Ahmed Remix
Jansons, Richy Ahmed
5. I Need It - Edit
6. Work Me
7. Bad Boy
8. Sorry I Am Late - Richy Ahmed Remix
Kollektiv Turmstrasse, Richy Ahmed
9. Acid Electronic - Edit
10. The Boy In the Bubble - Richy Ahmed Remix
Paul Simon, Richy Ahmed
Richy Ahmed Details
Electronic
Richy Ahmed is at the forefront of a new wave of British DJs, who are re-defining house music taking cues from disco, techno,funk and hip-hop. Over the last year British house music has beenthrough a renaissance with a whole new generation of DJs and producers like Robert James, Julio Bashmore, Russ Yallop and Maya Jane Coles quickly makingnames for themselves. In the midst of this surge of homegrown talent is RichyAhmed, Hot Natured resident and part of the Hot Creations inner circle.
Richyhas spent the last two summers cutting his teeth at some world's best partiesincluding, Detroit's Electronic Music Festival, Sonar in Barcelona, The Nexusat Burning Man in the middle of the Nevada desert, Glastonbury Festival's 40thAnniversary, We Love at Space in Ibiza and the Get Lost and Hot Natured partiesin Miami. Playing alongside some of house music's biggest stars, Richy isregularly tipped as one to watch by the likes of Jamie Jones, Damian Lazarus,Clive Henry and Seth Troxler. Hailing from Newcastle in the north of the UK, hestill makes regular appearances at events across the UK such as Below inBirmingham, Sankeys in Manchester, MuMu in Liverpool, The Breakfast Club inBristol and London's notorious Sunday afterhours institution Kubicle.
The launch of Jamie Jones and Lee Foss' Hot Creationslabel last year turned underground house music on its head, rapidly becomingone of the most popular new labels in dance music. As resident at their hugelysuccessful Hot Natured parties held in London, Detroit, Barcelona, New York, LAand Miami, Richy has been at the centre of this nu-school house explosion and startedreleasing music this spring with the much-vaunted 'Suck It', released as partof the Hot Waves project. Armed with uniquely individual sound that fuses theenergy of house and disco with infectious funk-inspired grooves and a touch ofsullen mystery, his style has a distinct edge that's impossible to pinpoint. Asif to demonstrate this, the podcast he released to promote his recent debut atfabric for their Hot Natured showcase has proved to be one of the mostdownloaded mixes from fabricfirst in 2011.